About the event
Gain insight into 2021 survey results on the evolving workspace and the role of CRE managers in the coming years!
Together with Verdantix, Locatee conducted interviews among 50 executives in real estate, workplace, and facilities management roles in the US.
Our Thought Leadership and Research Manager Sabine Ehm is joined by Dayann Charles, Industry Analyst at Verdantix to present the study findings.
Find out about:
evolution of the CRE manager's role in the US in the future
increased influence of CREMs in their budget responsibilities
business priorities today and in the coming years
investment plans in digital tools and data collection
Speakers
Sabine Ehm – Thought Leader, Locatee
Dayan Charles – Industry Analyst, Verdantix
When
Whenever works for you! Watch the replay of the webinar by registering below.
Registration
Prefer to read the complete survey results?
Download the PDF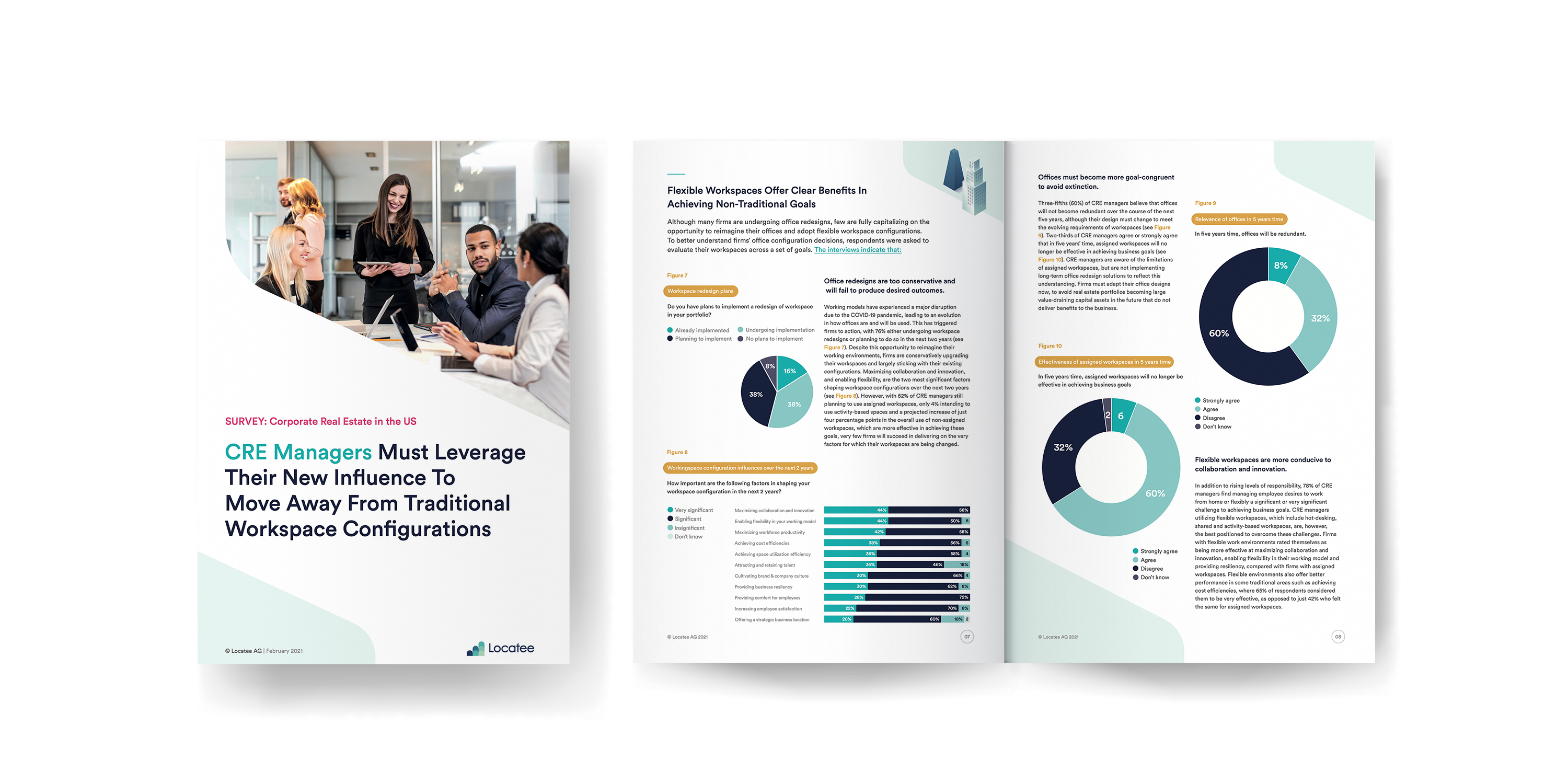 About
Corporate Real Estate needs to develop new performance measures for office spaces. Looking only at density or cost per square meter is not enough to understand and determine today's workplace needs.
In this joint webinar together with Cognitive Corp. we dived deeper into the topic of the future workplace and discussed topics such as:
The workplace of tomorrow
Workplace Leaders roles and how to enable future workplaces
Success factors for Corporate Real Estate Managers
Tools workplace leaders should familiarize themselves with
The webinar took place on the 9. December 2020, 5.00-6.00pm (CET) during which we answered your questions online. Watch the recorded video below!
Speakers
Sabine Ehm – Thought Leader, Locatee
James Waddell – Executive Vice President, Cognitive Services
WORKTECH20 Highlight Video (3min)
Locatee at the event
As a silver-level sponsor of the event, we participated in a panel debate for both North America and UK/EMEA.
Panel discussion
This top-class and well-known panel of CRE professionals discussed together various topics surrounding the workplace and explored the return-to-office-strategies not only providing a safe and secure environment but also enhancing the workplace experience for an evolving workforce.
Panelists (both events):
The panelists talked about the tools needed by the Heads of Corporate Real Estate to successfully transition to new models of working in the post-pandemic world. From where people are sitting, to air quality and cleaning regimes, to new technologies for the workplace which can deliver an array of data and transform the user experience.
The virtual panel discussions took place on 14. October (North America) and 27. October (UK/EMEA).
Key takeaways from our panel discussions
Health & safety of the employees as well as deploying according to smart tools remains the focus for corporations. Workplace strategists and CRE managers however are starting to look beyond. (If your company is facing both short-term and long-term goals, you'll want to look into Space Booking).
After a head start into the digital workplace and tools that enable remote work with the ability to fail and learn, employees and companies understand advantages and disadvantages of home office settings.
The future will hold more choice for employees in terms of flex-time, flex-location and flex-workspace.  Mindful choices to ensure productivity are being encouraged, but more importantly well-being and collaboration.
Corporate Real Estate will be enhanced to reflect a more human-centric approach incorporating workforce aspects such as talent attraction, and a sense of community and belonging.
Prepare yourself for the future of CRE
In collaboration with smart building research and thought leader Memoori we put together a handbook for CRE professionals. This handbook provides you with tips and the guidance you need to tackle the disruptive and volatile world of Corporate Real Estate.
Here's a glimpse of some of the chapters you can expect:
Digital Transformation in Corporate Real Estate
Changing Roles and responsibilities of the CREM
The Importance of Metrics
Mapping of Metrics against Software Tools
The Role of Software in CRE Management
"The Workplace Leader's Handbook of the Digital Tools of Tomorrow"
Join the free webinar
The perfect complement to the handbook.
Don't miss out on real insight from the inside: join us for a free webinar on 19. November, 17:00 CET on the new metrics, tools, and the key to successful CREM decision-making.
WORKTECH Academy Member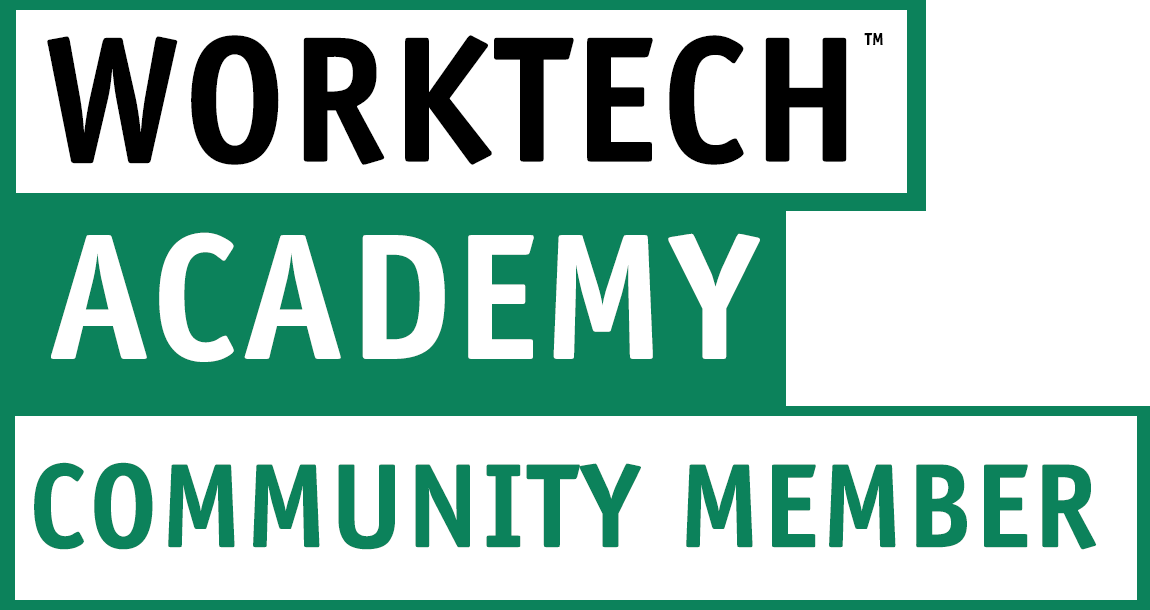 As a WORKTECH Academy Member, Locatee is contributing to the education of corporate real estate professionals around the world.
Our second Business Case talks about HVAC optimisation: How occupancy steered HVAC generate savings. Read about the impact on employees and how it improves the sustainability of buildings.
Learn more about:
Calculating the business case of HVAC optimisation
The importance of occupancy analytics in office building sustainability
How an optimised HVAC system ensures the employee well-being and increases the attractiveness of a company
Calculation example on how HVAC optimisation leads to a cost reduction of USD 149'000 per year (for a company with 100'000m2 or approx. 9000 employees)
Calculation example on avoiding USD 99'600'000 of costs pear year by decreased employee absence for a company with 20'000 employees



Do you have any further questions?