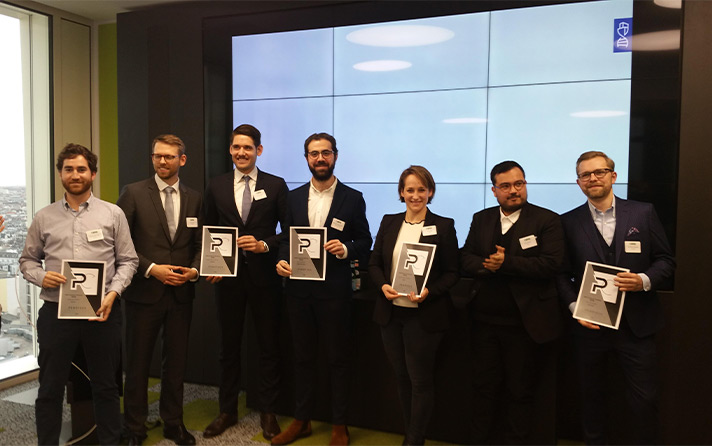 JANUARY
CBRE Proptech Challenge
We started the year off with a bang! We were honoured as the CBRE Proptech Challenge DACH Region Winner and at the same time supported IFMA Switzerland's "Digital Work" event as a silver sponsor.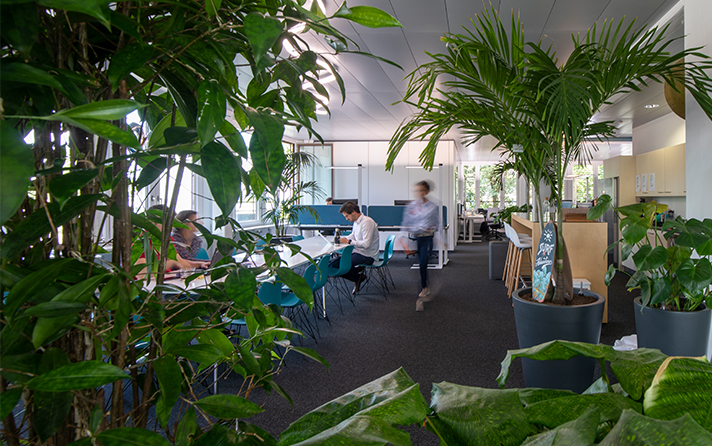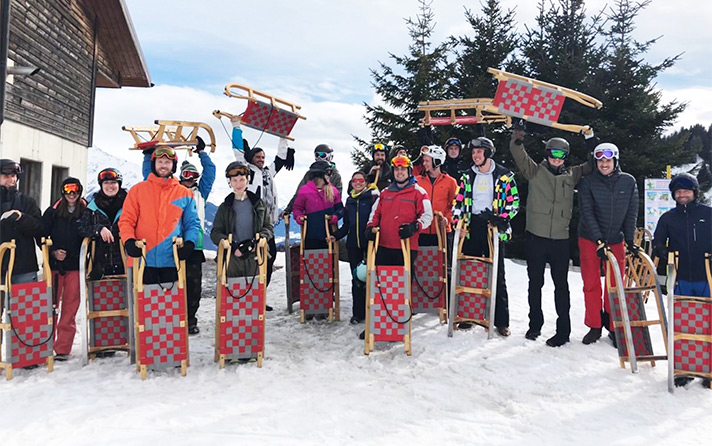 MARCH
Winter Wonderland
In March we went on our Team Event in Lenzerheide – where we not only skied and snowboarded but also did lots of team building. The rest of march we drank around 1'500 coffees while working on performance improvements and new Locatee Analytics releases.
APRIL
Global Rollout Swiss Re
In April we reached a big milestone – our customer Swiss Re rolled out Locatee on 6 different continents. With the help of the data they started designing the Offices of the Future.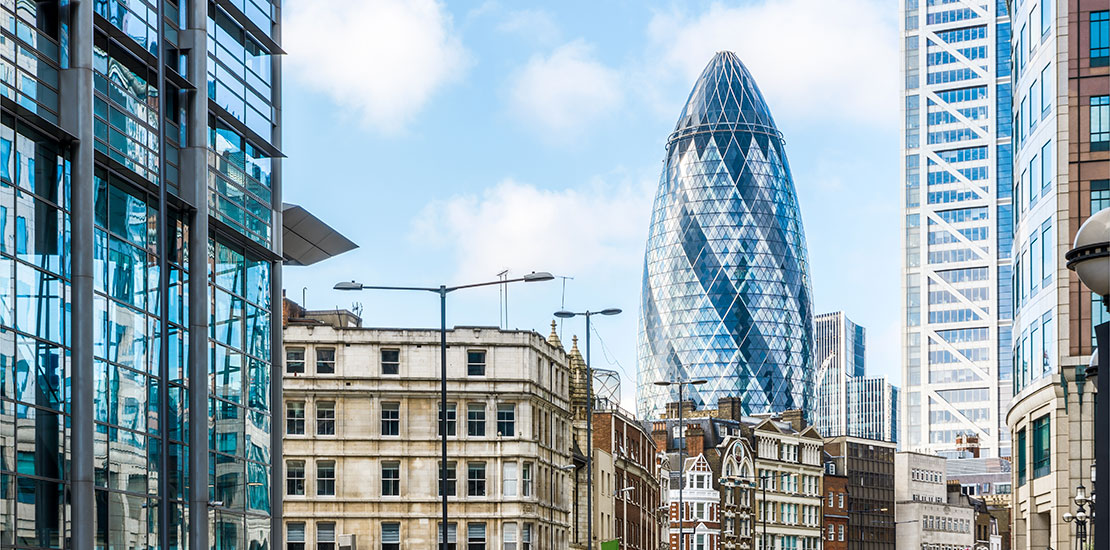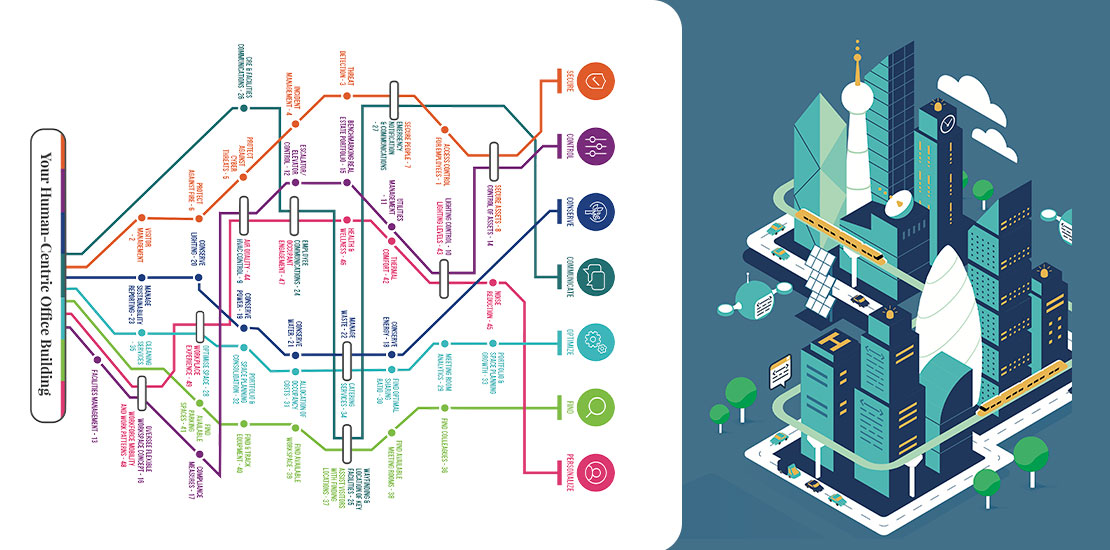 MAY
Use Case Navigator
In 2019 the topic of smart buildings seem to gain even more importance. The smart building world is turning fast! Our Whitepaper helped guide through the smart building landscape with navigating through the use cases.
JUNE
How to increase the workplace experience?
Virna Monero published her master thesis on workplace utilisation practices and in her guest blog she describes how to increase the workplace experience for employees.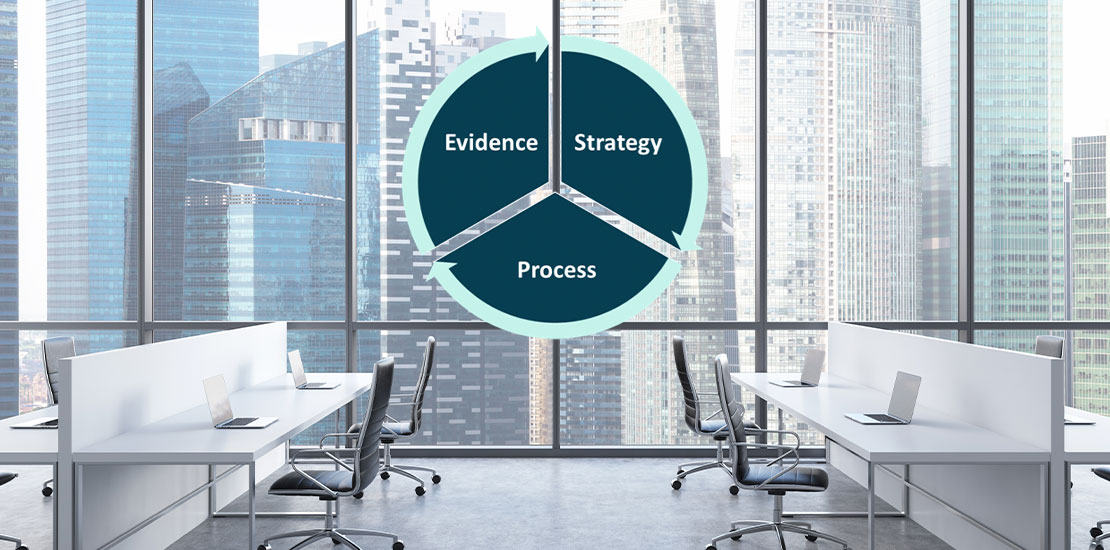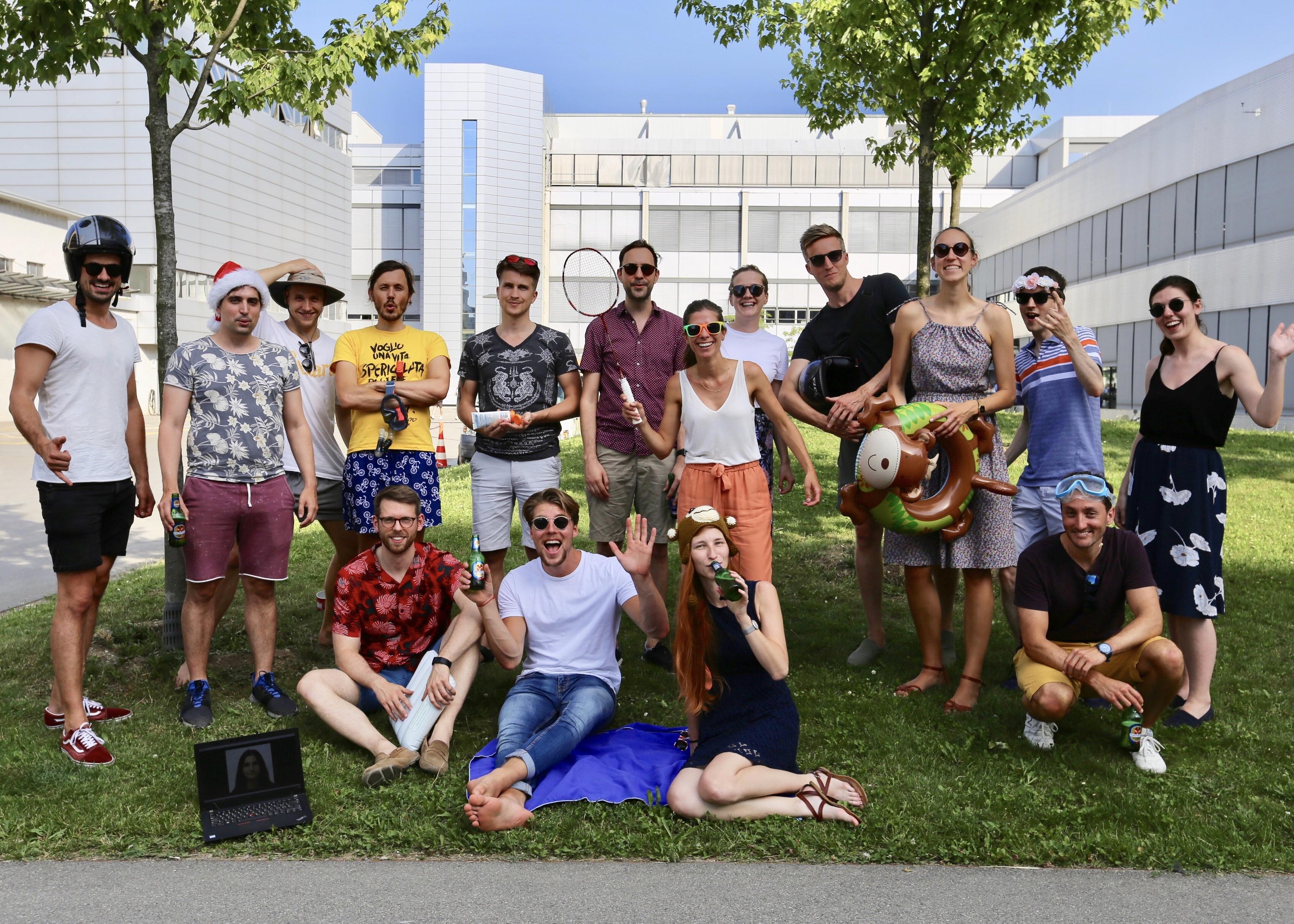 JULY
A summer full of innovation
Our motto of the Locatee summer: let's surf the wave together! We worked as a whole team to reach our goals and have fun together. In addition, we visited Swiss Post to see how a very innovative workplace can look like.
AUGUST
CIO Applications and time zones
Our development team started to work hard on implementing the time zone feature. Besides that, Locatee was listed as one of the CIO Applications Europe's Top 10 Solution Providers.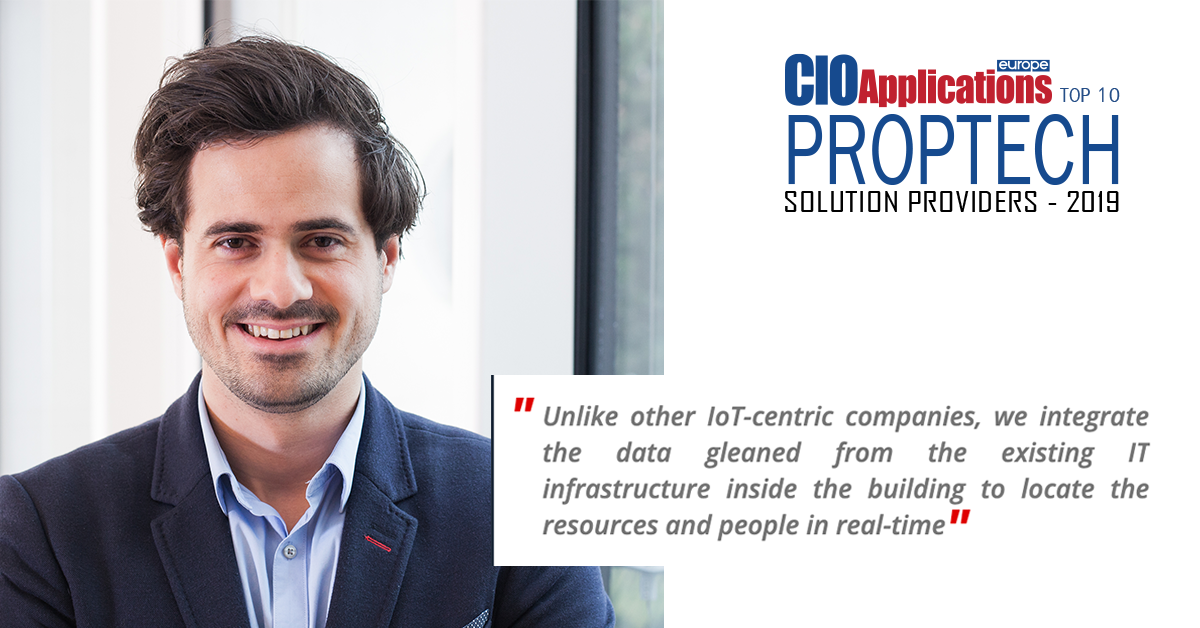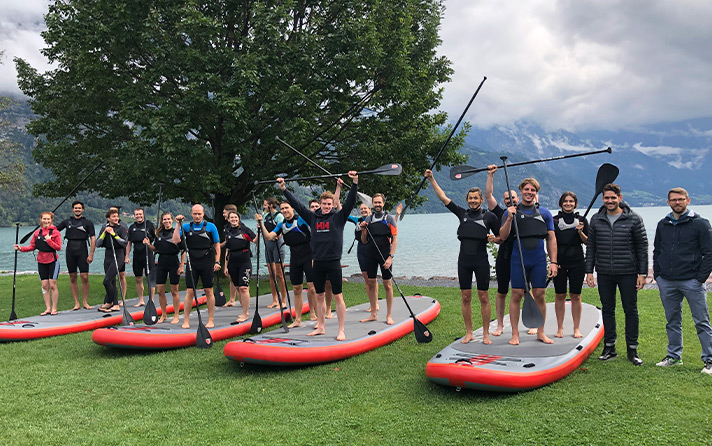 SEPTEMBER
We stand up for what we believe in
We've been to Stockholm at the 600Minutes Property and Facility Management event, our SmartSpace App reached the next level, and as a clear highlight there was the Locatee summer event, where we spent a full day stand-up paddling at Walensee.
OCTOBER
Our customers come first
In October we reached another big milestone – our 30th Locateer joined and now we are more brains than ever to continously improve Locatee. We also held our very first customer exchange breakfast where we shared many use cases and experience with the products and gathered many more ideas to improve our solution.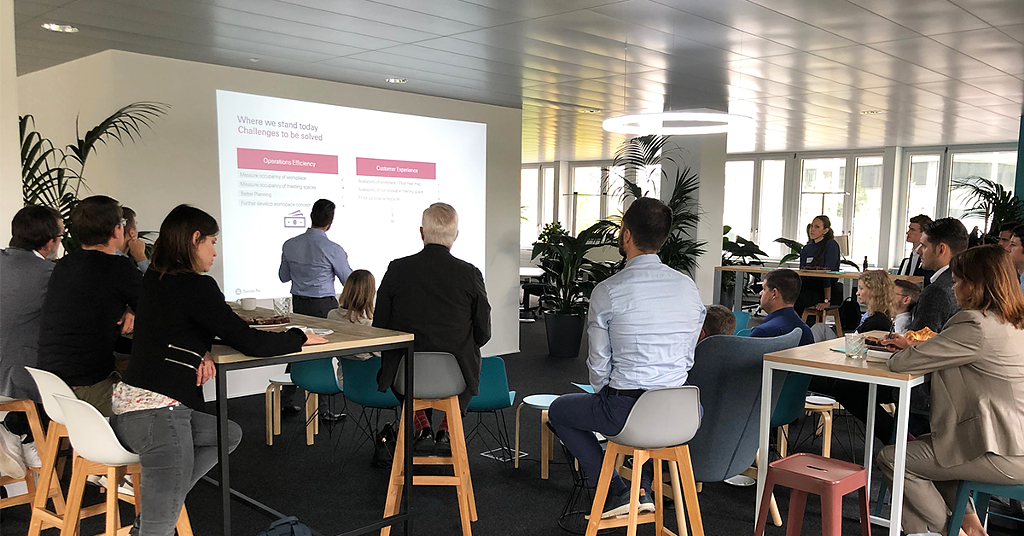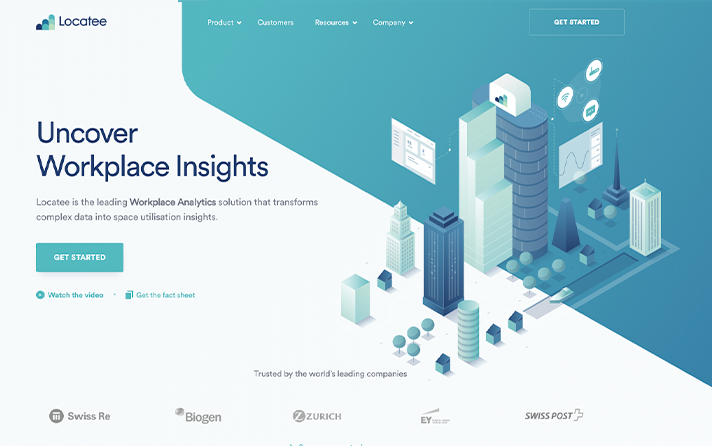 NOVEMBER
We launch our new website
We reached one of your most important goals and mastered a big challenge with launching our new Locatee.com website!
DECEMBER
Merry Christmas
At the same time another big change happened: Locatee is now hosted and maintained completely by ourselves instead of on-premise!
The Business Case of Space Efficiency contains
How to calculate the business case of space efficiency
How continuous measurements allow to base decisions on objective and reliable data
Options on how to realise the savings potential
Calculation example on how reducing space leads to a cost reduction of USD 4'544'000 per year
Calculation example on to avoid USD 2'071'680 of costs pear year by optimising already existing space
Download the Guide
Do you have any further questions?
In the first part of this blog we discussed the rapid evolvement of smart building technology such as IoT and the fact that contrary to traditional belief, the biggest value proposition of smart buildings are its employees. However, what other businesses cases are there for making investments in smart buildings and what are the potential savings resulting out of the investments?
Operational Space & Facility Management
The reduction of operating expenses is the most logical implication of turning buildings into smart ones. On the one hand, operational efficiency can be boosted, because the data extracted and analysed from sources such as sensors or Wi-Fi reduce reduce the need for manual involvement in optimising energy usage in buildings. Operational costs such as cleaning can be optimised by aligning maintenance efforts with actual usage of workspaces. Furthermore, demand-driven heating, ventilation, and air-conditioning control (HVAC) optimisation lead to decreased energy usage and therefore, fewer costs and equipment needs. As we have mentioned in Part I, the real estate firm JLL suggests applying the 3-30-300 Rule™ – $3 per sq. ft. per year for utilities, $30 for rent, and $300 for payroll – when estimating business expenses. The diagram below shows an application of the rule, with calculating scenarios where savings can be made. For example, if 20–25% energy savings can be made and the office space has a total of 120'000sqm, this means that on $3 per square meter a savings potential of $72'000 can be realised.
Strategic Space Management
With the analysis of data over the entire portfolio, risk management can be improved. Based on objective data management, capabilities can be enhanced and faster, data-driven decisions can be made across the entire portfolio. When viewing data of the entire portfolio, consolidation or growth potential over various sites can be identified. For example, the sharing ratio can be increased, which means an increase in 10% more space usage and 80 additional employees can be fitted in an existing building. Overall on $30 per square meters cost, $360'000 savings can be realised.
Workspace experience
Using the 3-30-300 model, JLL claims that the greatest financial savings from optimising a workplace do not lie in energy, but in productivity. Using the 3-30-300 model and assuming that employees can save 2 minutes (approx. 2%) each week because of not having to search for a free desk, $720'000 can be made due to $300 per square meters.
What Locatee Offers
Locatee is the leading workplace analytics solution that transforms complex data into space utilisation insight. Developed with a strong focus and a deep understanding of the corporate real estate challenges facing the modern world of work, Locatee empowers you to make decisions about your business buildings with confidence. Locatee works by leveraging office occupancy data from multiple sources, processing them using unique patent-pending technology, and beautifully visualising them all in one place. With workplace intelligence right at your fingertips, you can easily identify optimisation potential, realise savings, and enhance your company's workplace experience across your entire real estate portfolio. Read our case studies from Biogen and Post, to discover the different use cases.
Key takeaways
The development of technology has augmented the importance of smart buildings and investing in them offers great opportunities. First and foremost, a dynamic, smart workspace is responsive to the needs of the people who work in it, creating a better work environment und in turn, increasing people's productivity. Investing in smart buildings requires high assets, but it also offers the opportunity for great returns. The diagram below shows just a fraction of savings that can be realised when making investments into smart buildings and reducing energy costs, optimising sharing ratios and improving the workspace experience. Discover your individual use cases and what other potentials can be realised.