As I was combining a passion of mine (wildlife photography) with the advantages of the southern hemisphere in November, I decided on rather short notice to visit a wildlife photography conference in Cape Town and later spend a week in Johannesburg with friends.
Accommodation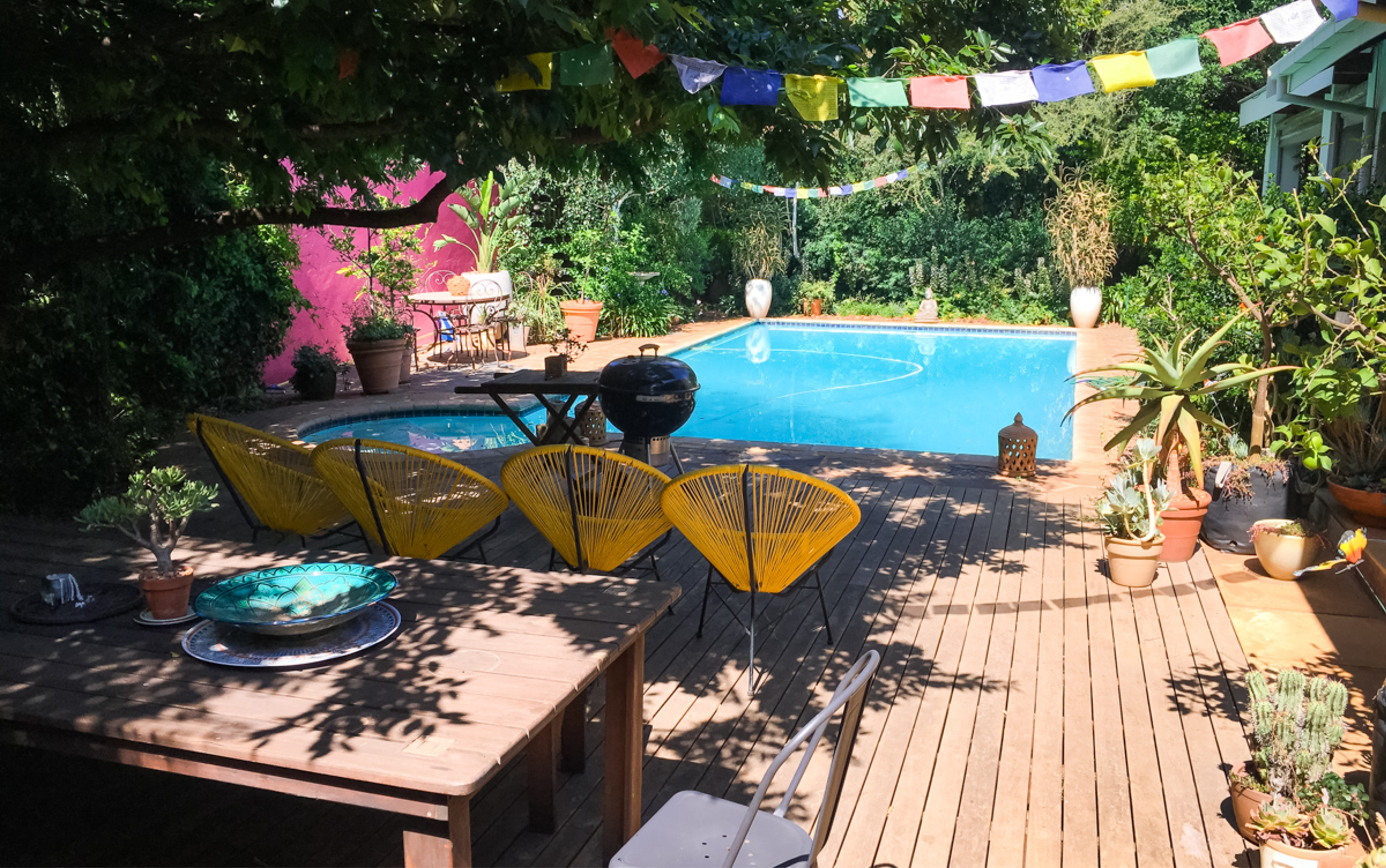 My choice of accommodation for the conference weekend in Cape Town was a central Airbnb-apartment and since my flight to Johannesburg was only on Monday evening, I spent my day working with a summer breeze escaping the cold Swiss winter. Useful as preparation and on site was the "The Complete Digital Nomad Cape Town Guide", the city is really an easy place to work from anywhere with a lot of people following their daily business in cafés and co-working spaces.
In Johannesburg, my current most favourite city, I had my own room, staying with a befriended couple. Even though I had a desk to work, my preferred place was working outside on the terrace. Many people in calls were asking about the background noise – the flocks of beautiful birds buzzing and singing in the garden and around the pool, making my workplace environment to a small paradise.
Work in South Africa and its challenges
Besides the warm weather, one of the main advantages of working in South Africa is staying basically within the same time zone (+1h outside of daylight-saving time). This meant I could simply follow my normal agenda, having all the meetings and calls without shifting anything and get in touch with everyone back in the office whenever needed.
It wouldn't be Africa however if everything went smooth, so there was this small issue I didn't really anticipate. South Africa is currently struggling with providing enough electricity to the country. Due to this shortage, there is a complex schedule where in turns, all the neighbourhoods are taken off the grid for certain times depending on the severity of the shortage. This is called "Load Shedding" and probably rings a bell with most visitors to South Africa in recent years as it has become almost a part of the daily life and can be handled if prepared.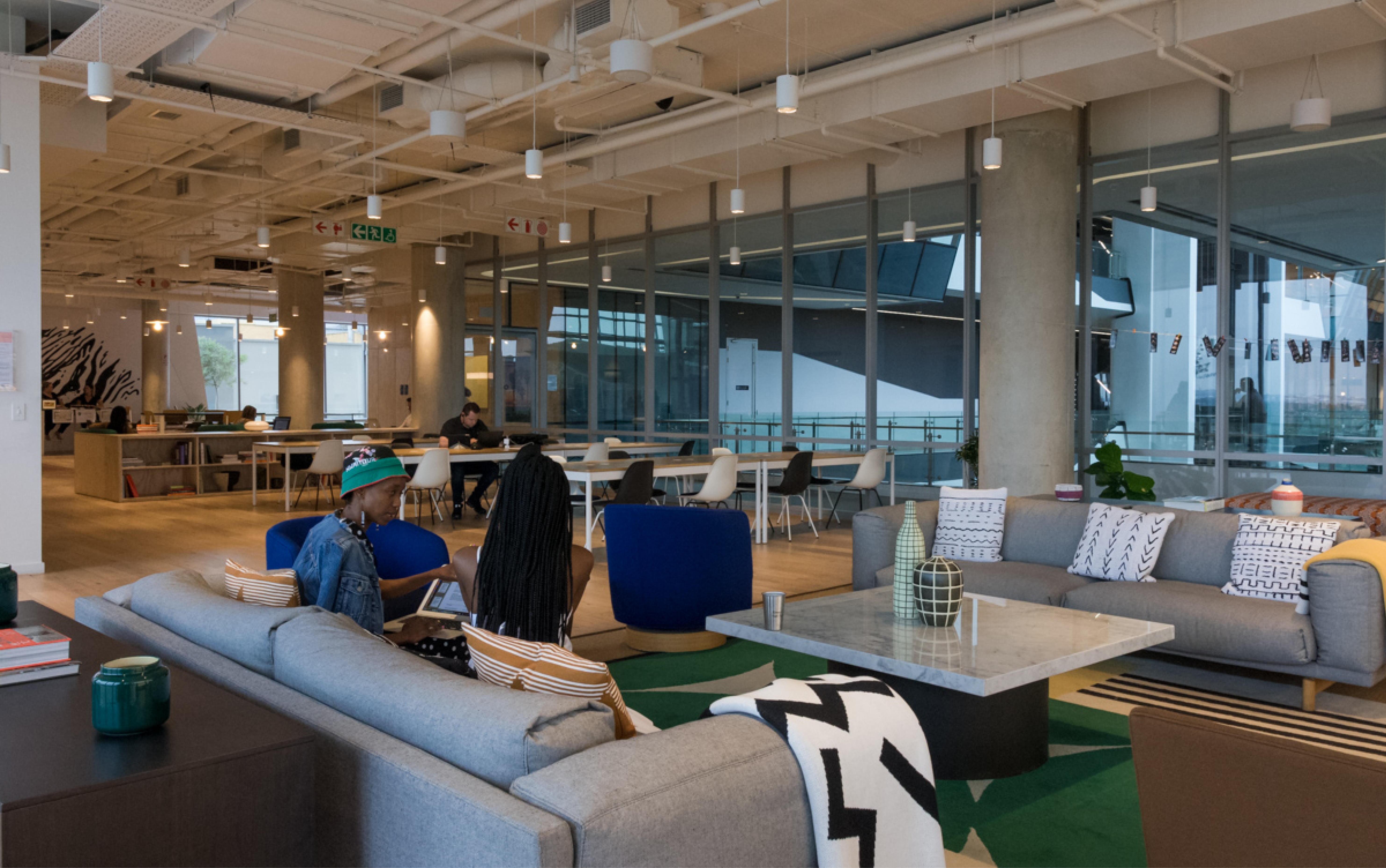 So when the electricity went out at 8am on Thursday morning, I was confirmed by my hosts it would usually be back around 10am and instead of Wi-Fi, I just used the still acceptable mobile connection with my South African SIM-Card (which is easy and affordable to get). When it wasn't back at 10:30 I became a little nervous and after calls with other in the neighbourhood, it was clear electricity wasn't coming back on soon. For an important meeting I went to a café where at least my connection was good enough for a conference call but I then realised my laptop battery was going down soon. So over lunchtime I organised myself a spot in the modern, fancy and newly opened WeWork space in Rosebank, a prospering business hub (they still had electricity, I checked in advance). So, for the rest of Thursday, I could enjoy the WeWork world as long as it still exists, charge my laptop, use the Wi-Fi and facilities there. And in case my neighbourhood was still off-grid the next day, I booked a provisional space there.
Prior to this week, I was a little bit worried about having a constant and good enough internet connection for video calls but I didn't expect electricity would be the biggest struggle. Relieved on my return in the evening I was glad to learn that power just came back and there had been an issue with a transformer substation which could be resolved.
Some highlights
To start the next morning more exciting, my friend suggested to take a flight over Johannesburg if we get up early. Since flying is a second passion of mine, I couldn't resist and joined observing the awakening of this huge and diverse metropolis. What a way to begin a day this was and luckily, no further powered disruptions followed.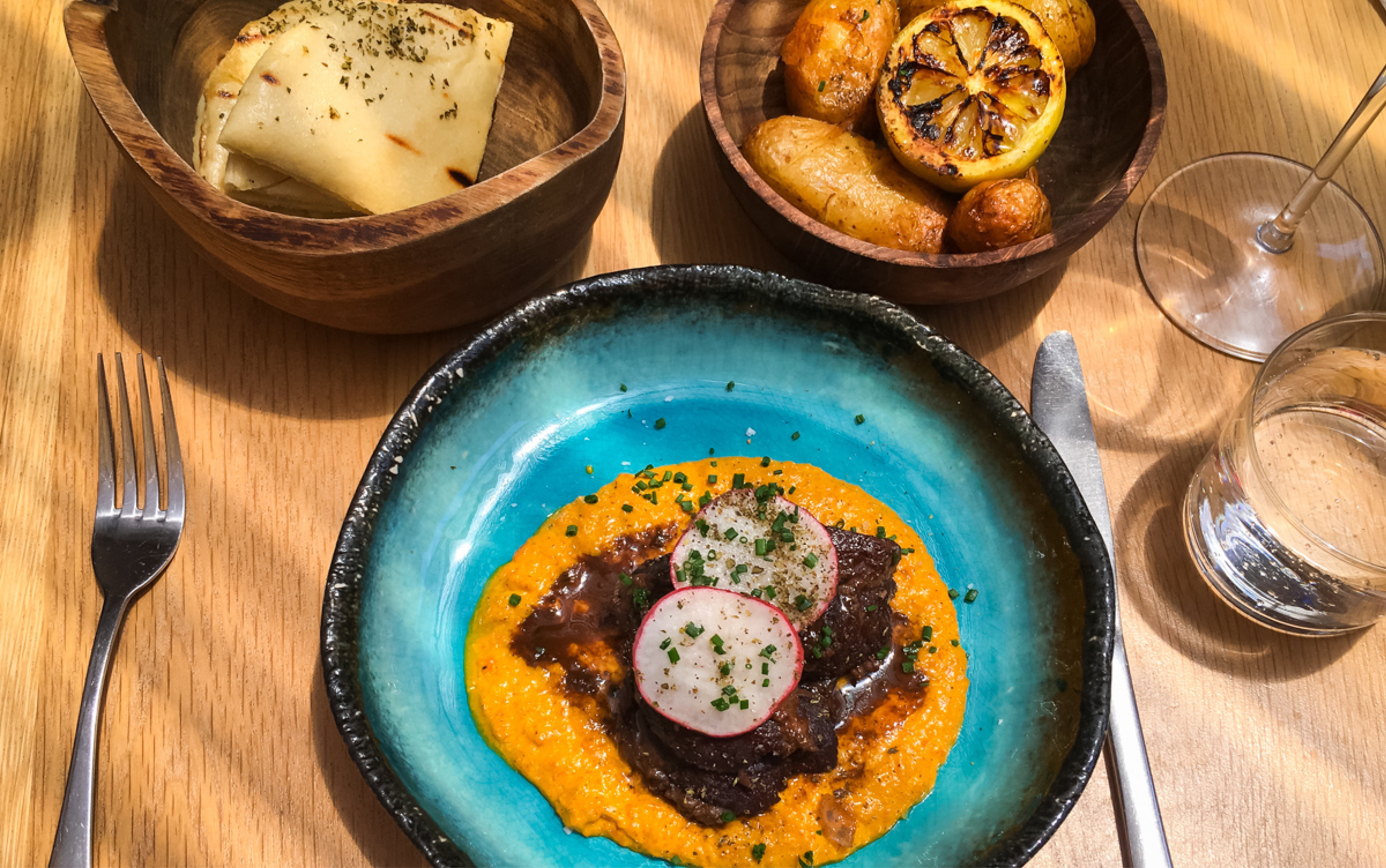 Of course, there were a lot of other things to discover aside working: Restaurants with tastes from all continents, walks in blooming spring green parks or gardens and meeting many old and new friends. Particularly to mention was the "Soweto Derby", the football match between the two most popular and main rivalled clubs of Soweto, Orlando Pirates and Kaizer Chiefs. The noise and atmosphere among the 80'000 spectators in the "Soccer City" stadium, venue of the 2010 World Cup final was mesmerising.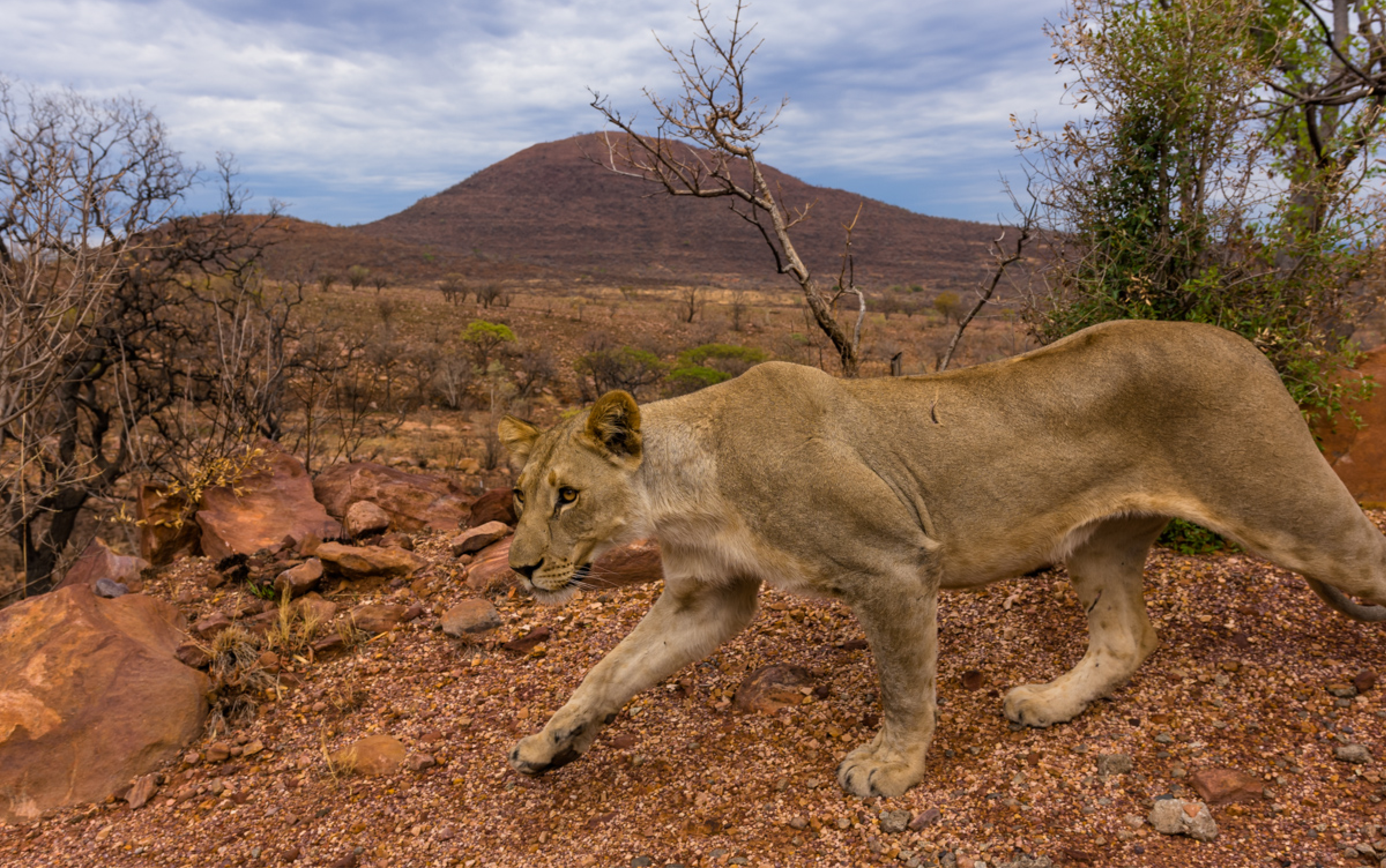 After all that hustle and bustle, I went for two days of Safari to enjoy some calm and relaxing moments before returning to Switzerland. The whole week of working in South Africa was fascinating experience and certainly I will return and I'm already excited about my next week working from wherever I want.
From a working aspect, it was more laid back but in the same time more efficient, I could focus completely my tasks and was not interrupted while enjoying every minute of just being there. I was able to work of pending issues that piled up. On the other hand, I started to miss seeing and not just hearing all my colleagues and friends. Being able to join for lunch, getting together for a short coffee break and discussing the latest news or just chat was what I was looking forward to most returning to the office in Zurich.
Read about Sabine's blog and her experiences with Locatee's flexible work week benefit for employees: Work Wherever You Want
When I joined Locatee last year and learned about the company's "Work Wherever You Want"-Week I got extremely excited! Where would I go? Options seemed endless, exotic ideas were flowing…I was pondering over San Francisco, Hawaii, Lisbon, Rome, Bali and ended up going to good old London. In November…
But it turned out to be the best choice. As I've been to London before I had done all the sightseeing and could go about getting a taste of "real" life in London.
Accommodation
So, I actually picked two AirBnB's for my stay in different neighborhoods and also switched between the four locations of the Co-Working space that I selected. That way I got to explore different parts of the town.
Co-Working Space
My first conclusion – London public transport during morning rush hour is not my jam. But I found my routine, got some walking in in the morning in beautiful sunshine (very unusual this time of the year I was told), got the tube early and settled in a coffee shop for my first morning call – Zurich is one hour ahead so our morning huddles happened at 8am and the "Uncommon" Co-Working only opened then. Afterwards I moved there and made sure to get a stroll through the respective neighborhood at lunch break.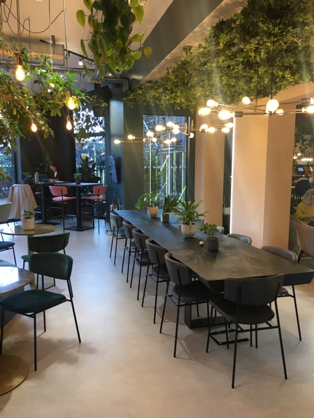 This time around in London didn't feel like I was a tourist visiting the city. But I was part of it, living in a typical flat, commuting to work and getting a taste of the English way of life – spending Sunday with friends going for a walk and for Sunday roast, having a beer after work at the pub and going out to the country side joining in local Bonfire celebrations. Also, London is a paradise for vegan food available on every corner, which made me really happy.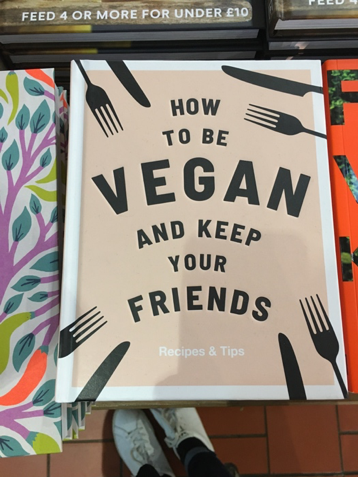 The only downside really was that although I joined meetings and calls remotely, I missed being around my colleagues. So, I feel very grateful for having the freedom to combine my private interests (I actually went to the UK to participate in a 3-day sewing workshop) with work life, but I'm also very glad to be back home in the Locatee office.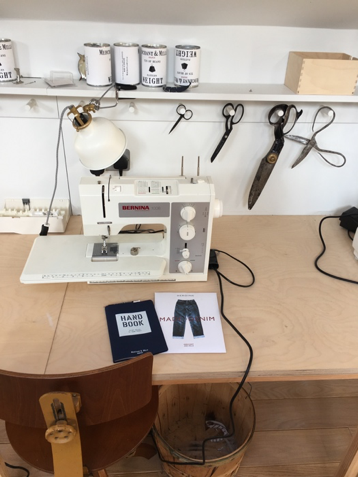 Locatee gives you the opportunity to work one week a year from wherever you want, an opportunity that some people use to discover new cities and new countries, while others prefer to stay comfortably at home, or simply choose a different place to work. In my case, I had the chance to visit my favourite place in the world, Mexico, my home country, so for some days I was able to escape from cold Switzerland and be inspired by the beautiful views of the Caribbean Sea. A new experience that I will certainly repeat!
Accommodation
This time I chose an ecotourism hotel in Akumal, Riviera Maya named Akumal Natura Glamping that offers all the services and amenities as a hotel would, but has the least possible negative impact on the environment. Incredible, but true: all around you is pure nature!
Where to work
Playa del Carmen, besides being a very touristy place, is also a good destination for business people. Hotels and co-working spaces are very well equipped with everything you need for a normal work day, they have comfortable areas that are properly furnished, air-conditioned, and the most important thing, offer a good Internet connection, which allows you not to lose a single detail of what is happening in your team at the office, even if you are thousands of kilometres away.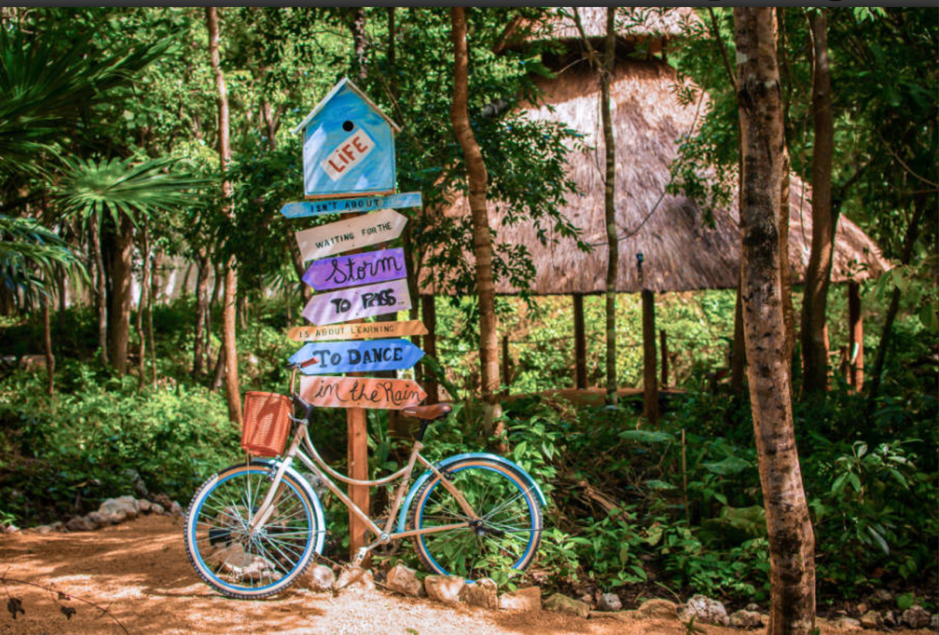 As is well known, Mexican food is very varied. My favourite dishes are fresh ceviche and fish tacos, but you can also try salbutes, cochinita pibil and many more. The most common custom on a working day is to attend any local restaurant that offers homemade menus, they use local products and are very tasty at very affordable prices. For those who, like me, decide to stay at the hotel, let them know at what time you want to take a break and they will have everything ready for you, so you can be back at work on time.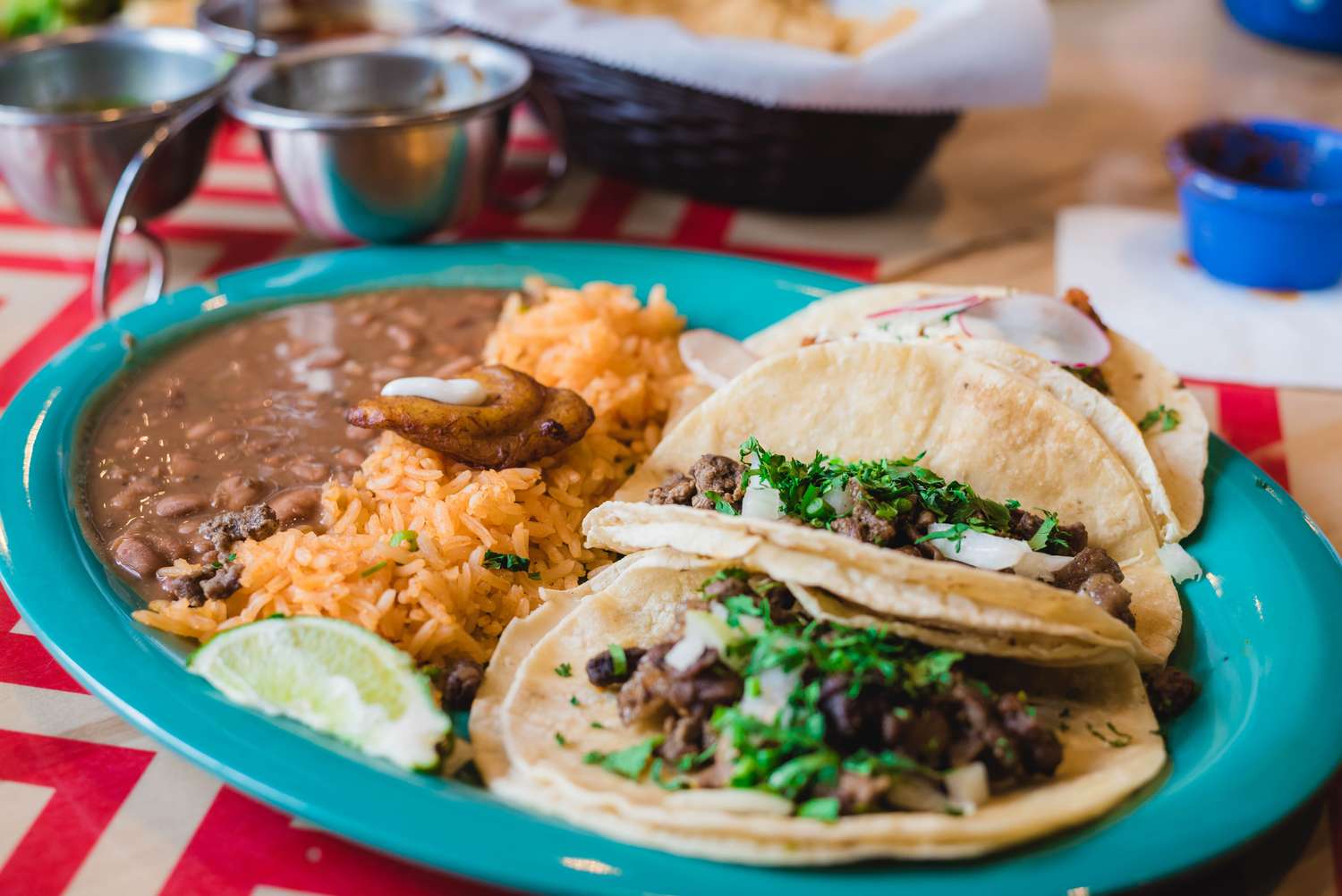 Undoubtedly my favourite part! because in Playa del Carmen there is always something nice to do. After my first hard day of work there, I packed my bathing suit and went to Akumal beach to just enjoy the sunset. The next evening, I joined a tour to the Akumal Nature Rescue, an animal sanctuary that belongs to the Akumal Natura Glamping and endeavours to protect and rescue wild fauna on site. On my last day there I had the opportunity to visit and take a dip in one of the most beautiful cenotes in the area "Tumben Ha". Any activities you decide to do, for sure will give you a lot of energy and inspiration to go ahead with your projects the next day.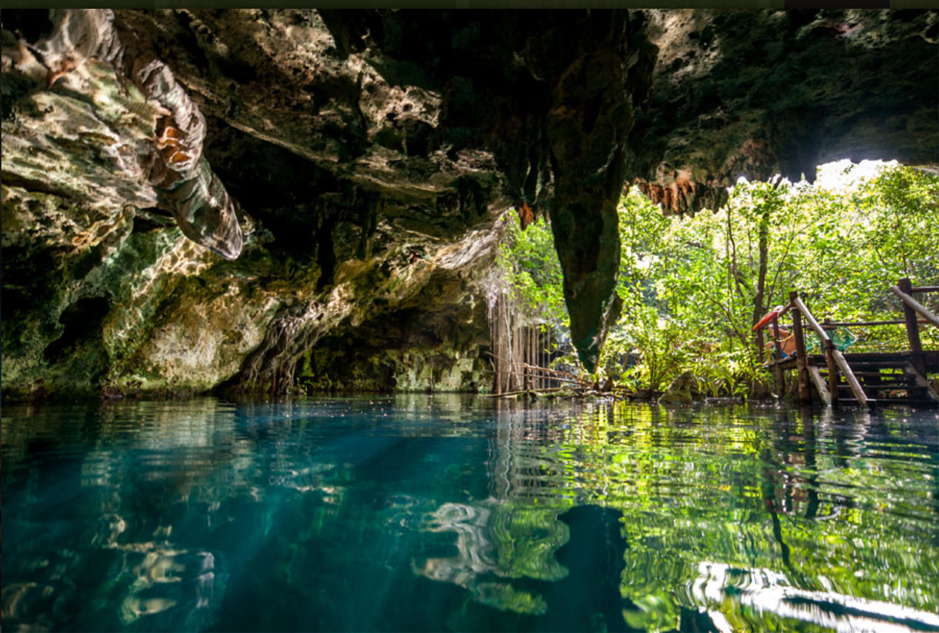 Read more WWYW blogs from our employees:
Coworking spaces are nothing unheard of in Berlin. On the contrary, some of the pioneers in this space, like the St. Oberholz have been around for more than 10 years now.
So, there were lots of options to choose from. To find the right one for me I did some research on https://coworker.com. I ended up with AMAPOLA Coworking which was relatively close by and offered everything I needed: comfortable office desks and chairs in a rather quiet space, and of course Internet and coffee.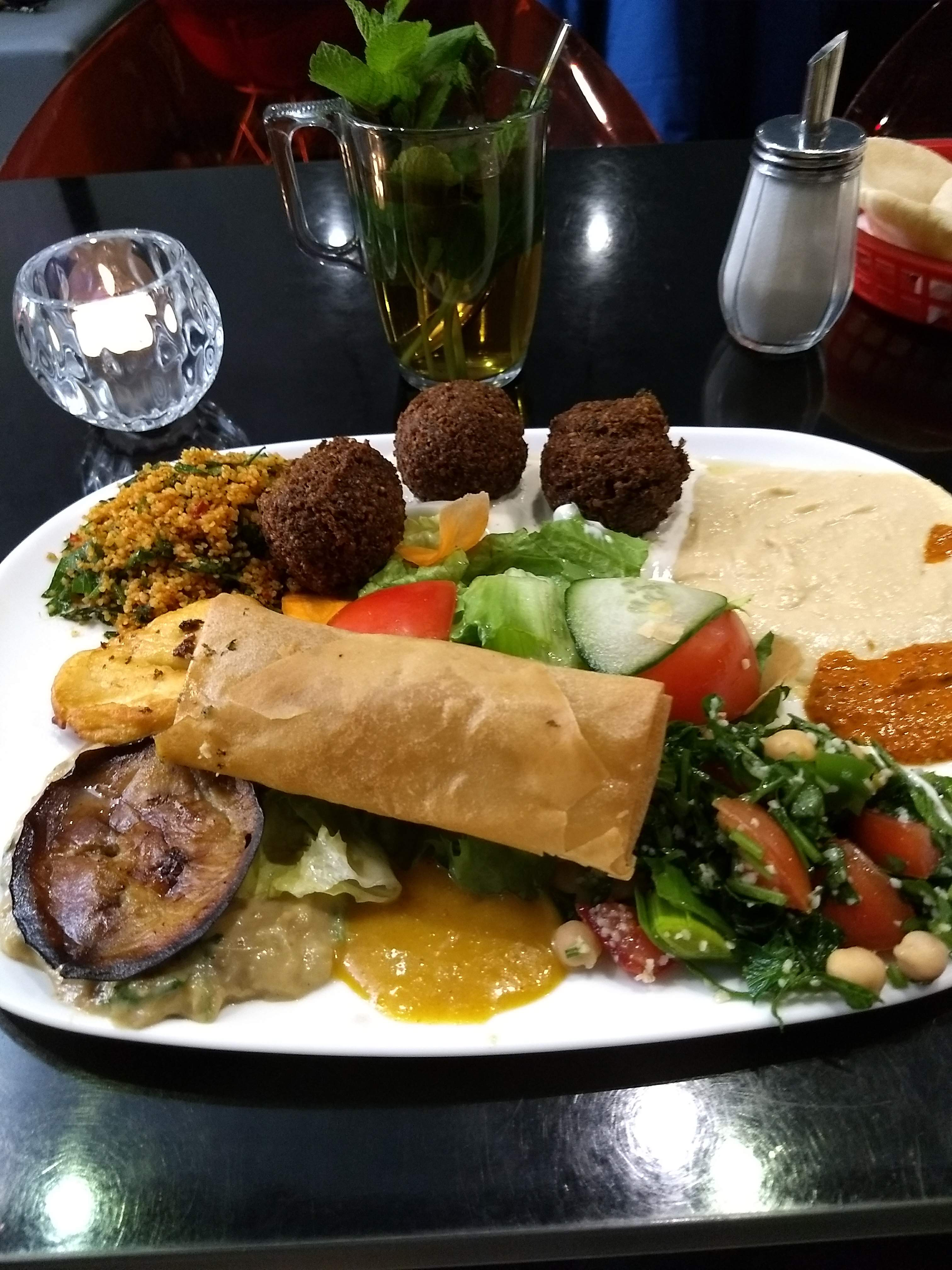 I enjoyed the variety of offers to choose from when going for lunch. Some of my favorites were the Falafel plate at Dada Falafel, the Vietnamese soups at the +84 Asian Deli and the best hummus I've ever tasted at Hummus & Friends.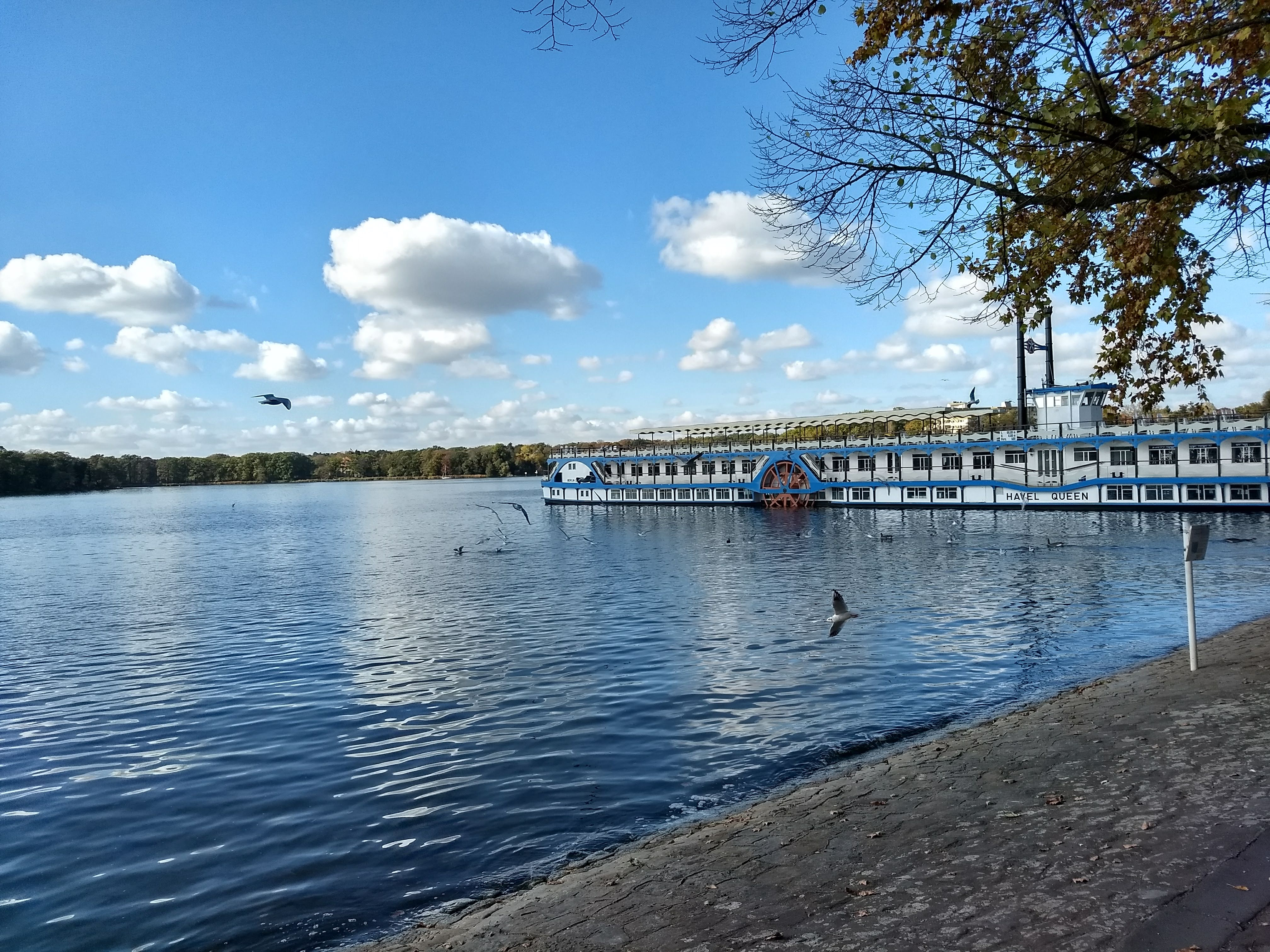 I'm used to a short work commute in Zurich, in summer I usually even commute by bike. Commuting every day from Alt-Tegel to Berlin Mitte by U-Bahn therefore was an interesting experience and reminded me again how much I appreciate my short commute back in Zurich. Compared to the hectic city live in Berlin Mitte, the quieter Alt-Tegel provided a nice counterbalance with its inviting promenade at the Lake Tegel.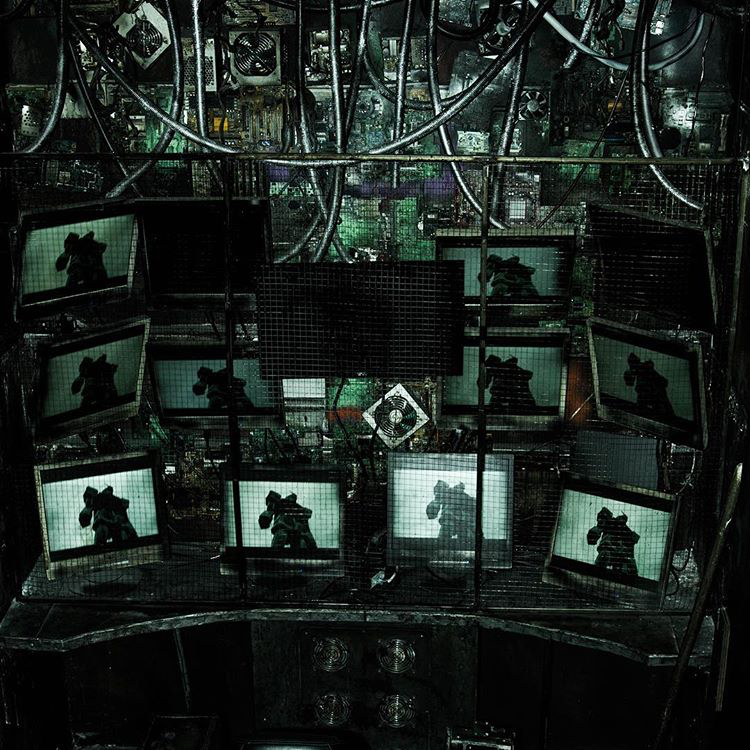 Besides work there is of course a lot to discover in Berlin. Among other things we enjoyed a Psych Rock concert of the Cosmic Dead, watched the timeless classic '2001: A Space Odyssey' on a big screen at the Planetarium Berlin on a Friday and fought our way out of a challenging cyberpunk Escape Room.
Are you interested to join an exciting team and work on cool technologies, too? Besides Work Wherever You Want, we have other cool perks. Apply now!
Read more WWYW blogs from our employees:
Pre-trip planning
A while ago, an article in the New York Times caught my eye: Roam, "an international housing network for digital nomads", offers spaces not only for coworking, but also for co-living (Click the link below). Roam has residences in San Francisco, Miami, Bali, London and Tokyo. My wife and I decided to both work from Tokyo for a week. Being part of Locatee I had the chance to make use of my "work wherver you want" week.
Before heading to Tokyo, I discussed our projects for this week with my co-founder and team, to make sure we were all aligned. I re-scheduled my meetings and customer calls, defined clear goals for my remote week, and made sure that the infrastructure I had there allowed me to work on all the planned tasks.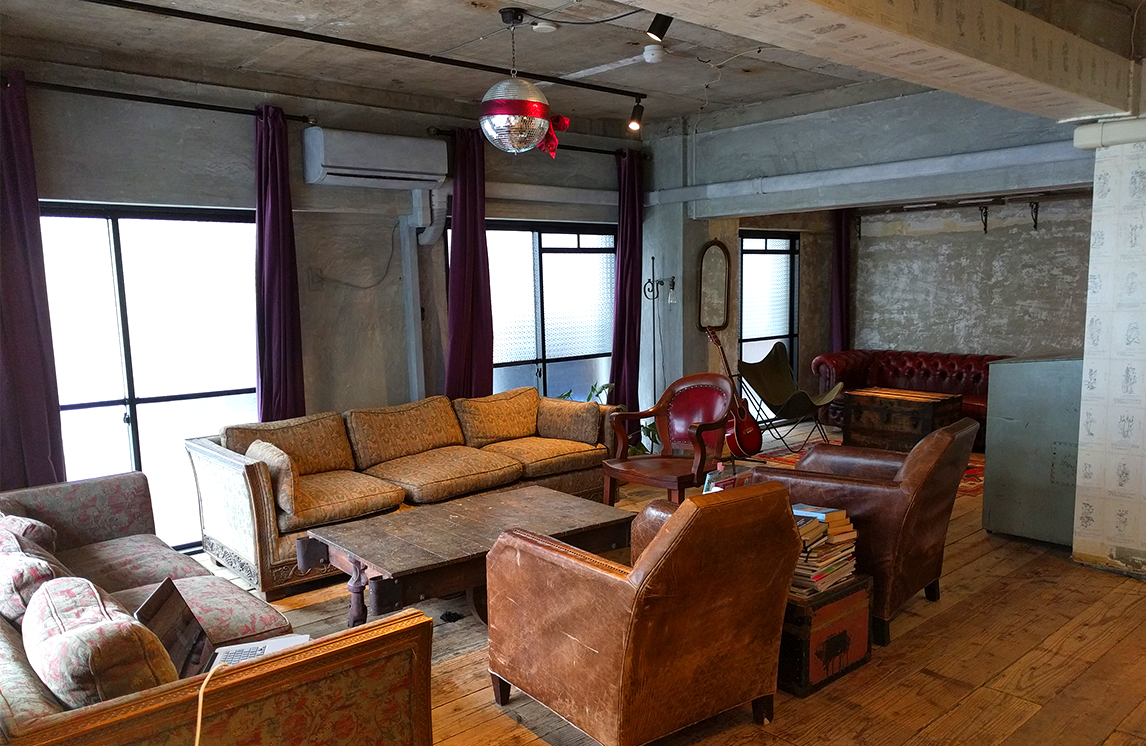 Roam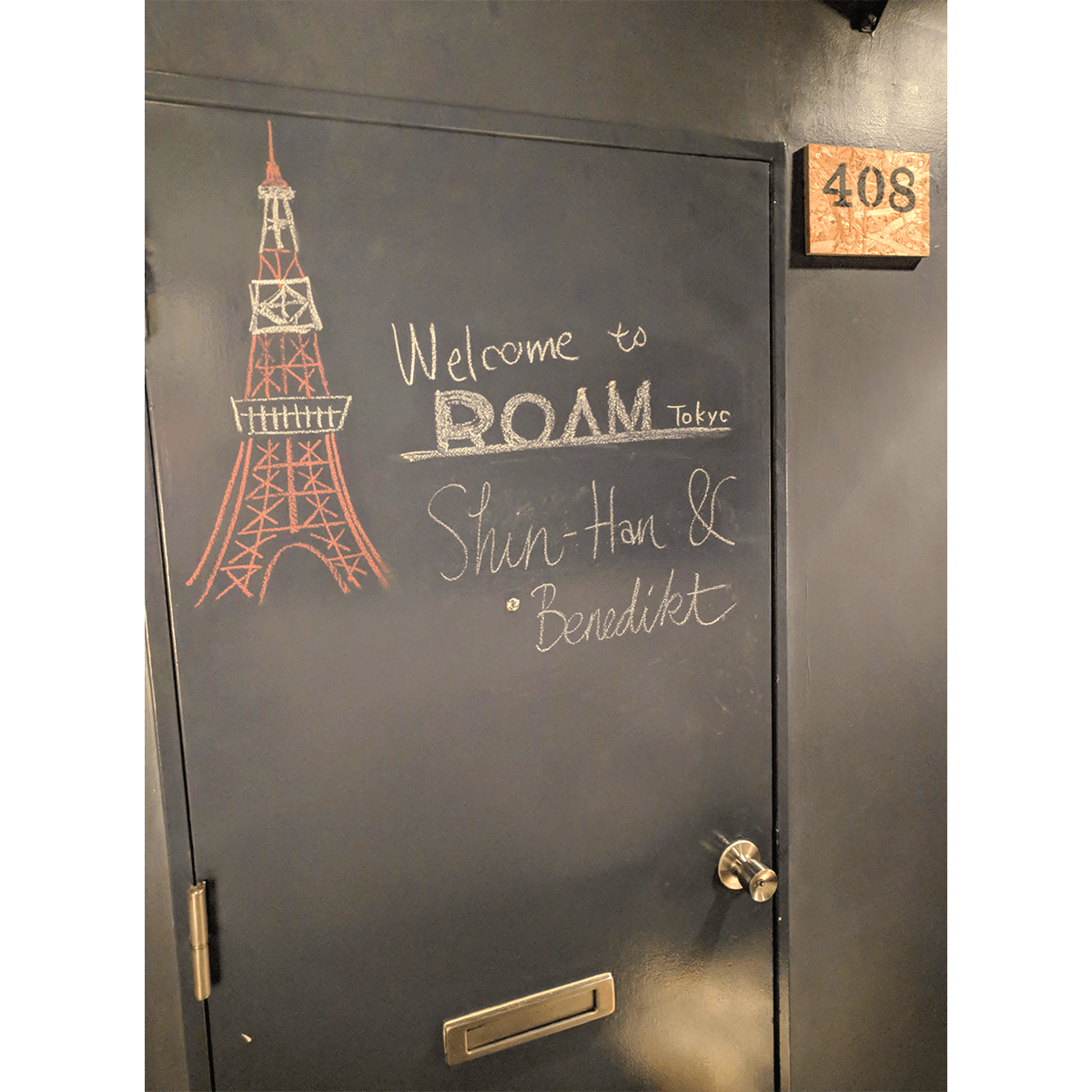 The Roam Tokyo residence is just a short walk from Roppongi and Tokyo Midtown. We had received an email with instructions to find the "secret entrance" to the building. Once inside, we found our room keys in the letterboxes, and were greeted with a friendly welcome message.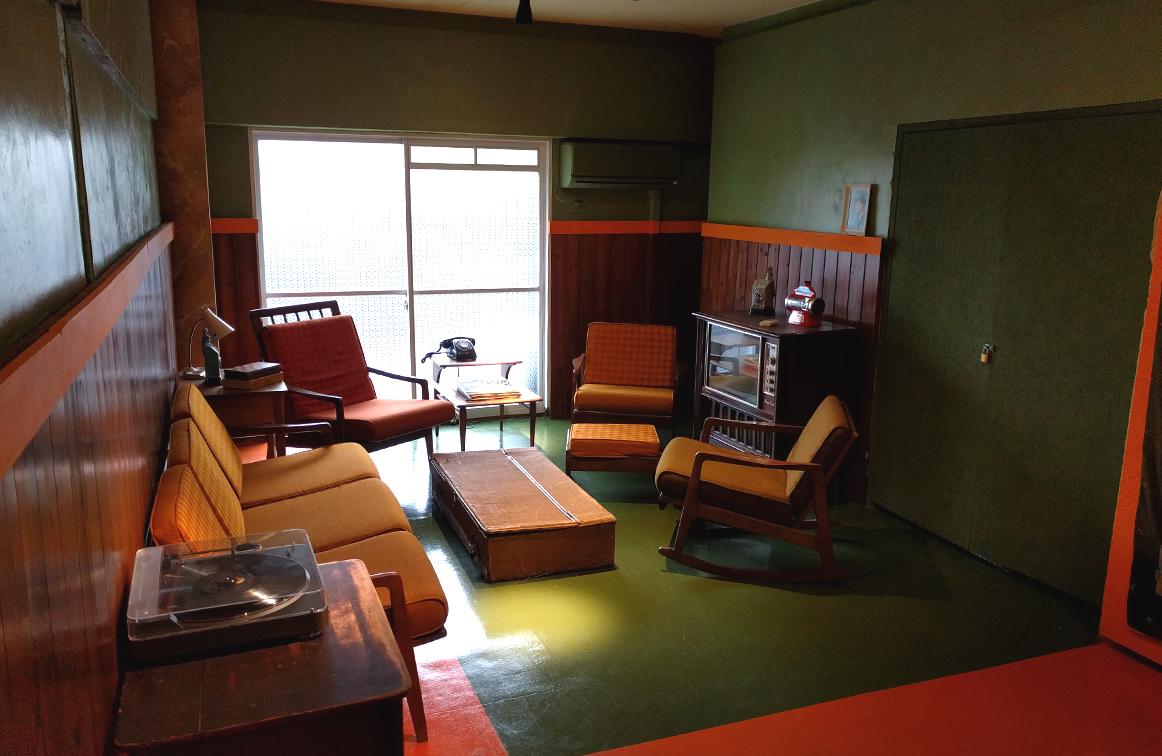 The Tokyo Zen room is supposed to give the "feeling of resting in a cloud". It is very simplistic, there is not much more than a bed on the floor, a bathroom and a little balcony. The simplistic interior motivated us to make more use of the community areas and mingle with other Roamers, instead of spending too much time in our private room. We headed to the kitchen to say hi to our new office mates and the Roam community managers. On Wednesday, we had a community dinner where we met the other co-workers, exchanged recommendations on what to do in Tokyo, and listened to each others' crazy travel stories.
Coordination with Back Home
Work with my team during the week was pretty smooth. We use Slack and Google Meet for team collaboration, so I had no problem staying in sync with my team. I used the time difference to my advantage: while my colleagues in Zurich were still asleep, I could focus on my work without interruptions. My afternoons were packed with back-to-back calls, both with the team and with customers. Through Slack, I notified my team about my dinner plans, so they would know until when I'd be available, and briefly checked emails and Slack again after dinner, to be able to help if something urgent came up.
I combined my remote workweek with holidays, and now have two extra weeks to fully explore Japan – this time without thinking about work.
Are you interested to join an exciting team and work on cool technologies, too? Besides Work Wherever You Want, we have other cool perks. Apply now!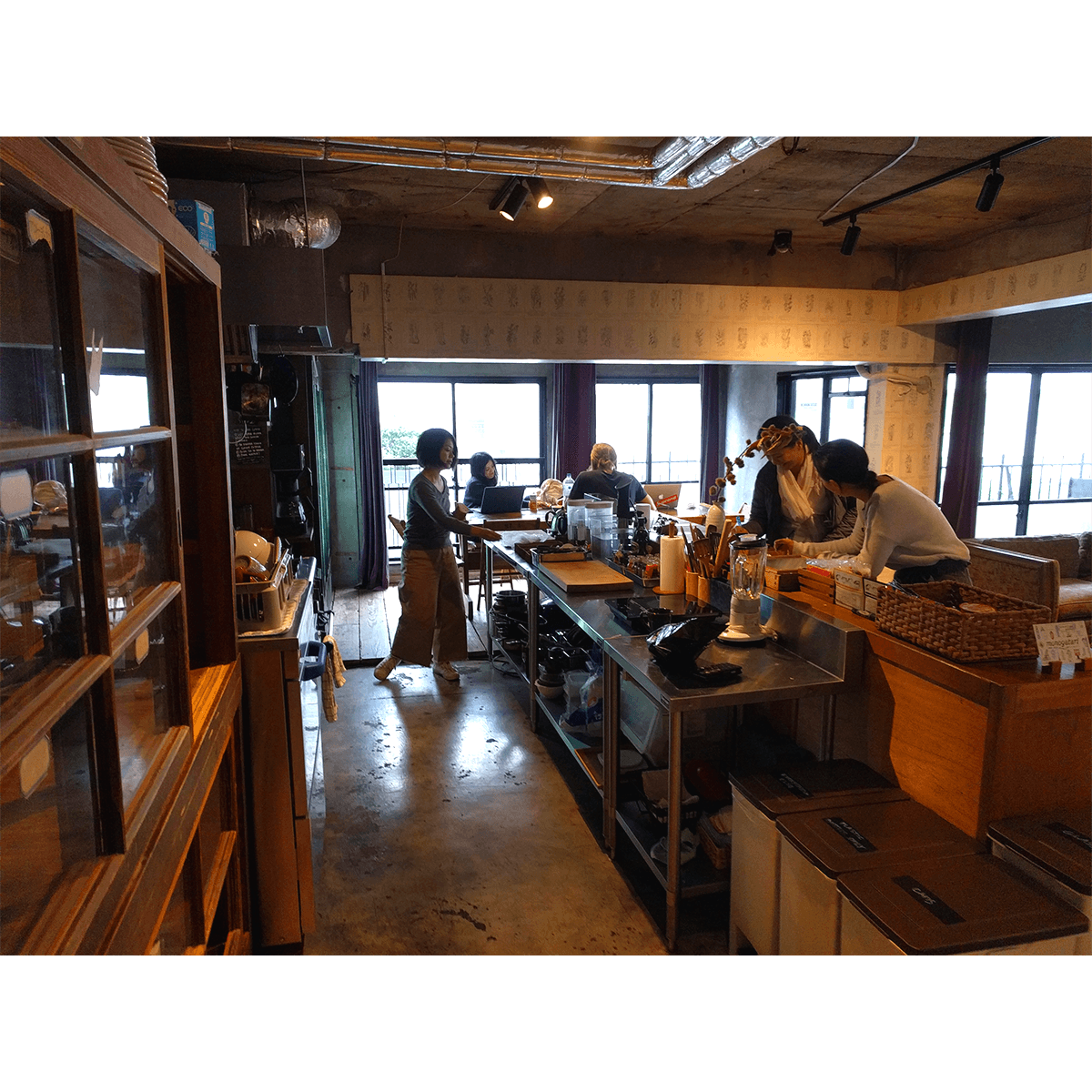 Read more WWYW blogs from our employees:
In the Midst of Manhattan
I went for the fairly new Freehand Hotel, just a couple of blocks north of Gramercy. The hotel is well accessible by the subway (green and yellow lines), the interior design is trendy and the price not too steep for NYC standards.
To make sure I'd be acclimatised to this entirely new work environment, I decided to arrive on Saturday night, which gave me plenty of time to explore my surroundings. To find a suitable workspace, I'd downloaded the Croissant App beforehand. Croissant provides a platform that enables you to book both single workspaces and coworking spaces by the hour (approximately $6 per hour, depending on your choice of space). Nice detail: you get 10 hours for free as a sign-up bonus.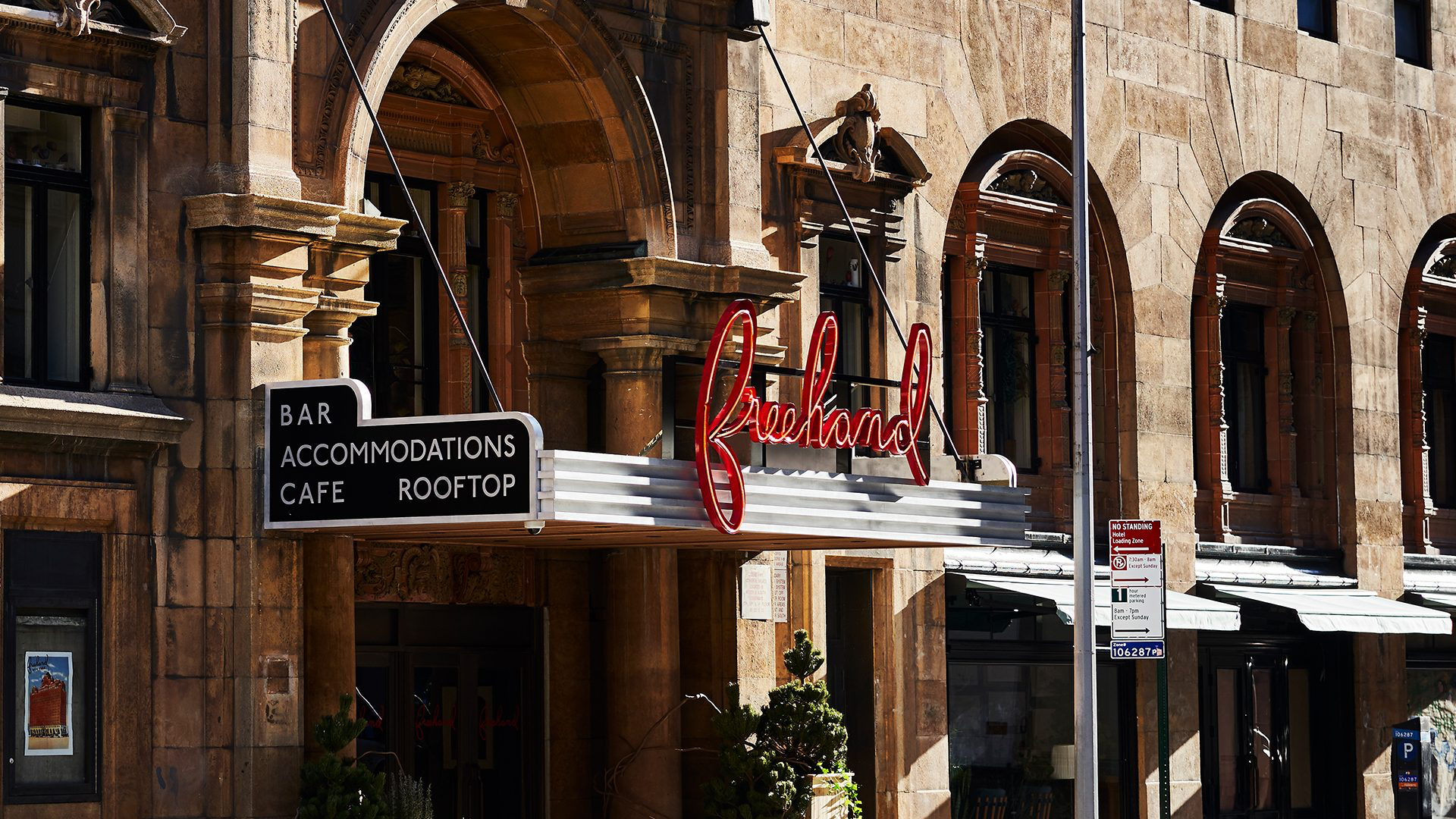 Working Flexibly from Coworking Spaces
Only a ten minutes walk from my hotel, The Rise in Flatiron District soon became my favourite workspace. While technically a Barclays FinTech hub, it is open to members of Croissant and offers a productive and motivating atmosphere to work in. Even though it is an open space office, the noise level was at a minimum and I didn't feel distracted or annoyed for a minute. The Rise also offers a served café with a wide range of drinks and food, phone booths, and bookable conference rooms in various sizes. A valuable hint: the workspaces are limited, so it's well worth to check in early in the morning (there are 40 spaces at The Rise).
Due to time difference from home, I was able to use the mornings for collaborative tasks and meetings with my team, and spend the afternoons working on other things with no interruptions. Our productivity was at no point affected by my physical absence, because Locatee uses online services such as Slack and Google Drive in order to communicate and share files.
On the days I met with clients, Croissant was extremely useful in that I could find workspaces close to where the meetings took place. The possibility to book a space hourly made these experiences simple and comfortable.
Before work, I took the time to go running in Central Park. My jetlag made getting up at 5.45 a.m. the easiest thing in the world for once, and it was no problem at all to start work at 8 a.m., when the workspaces opened.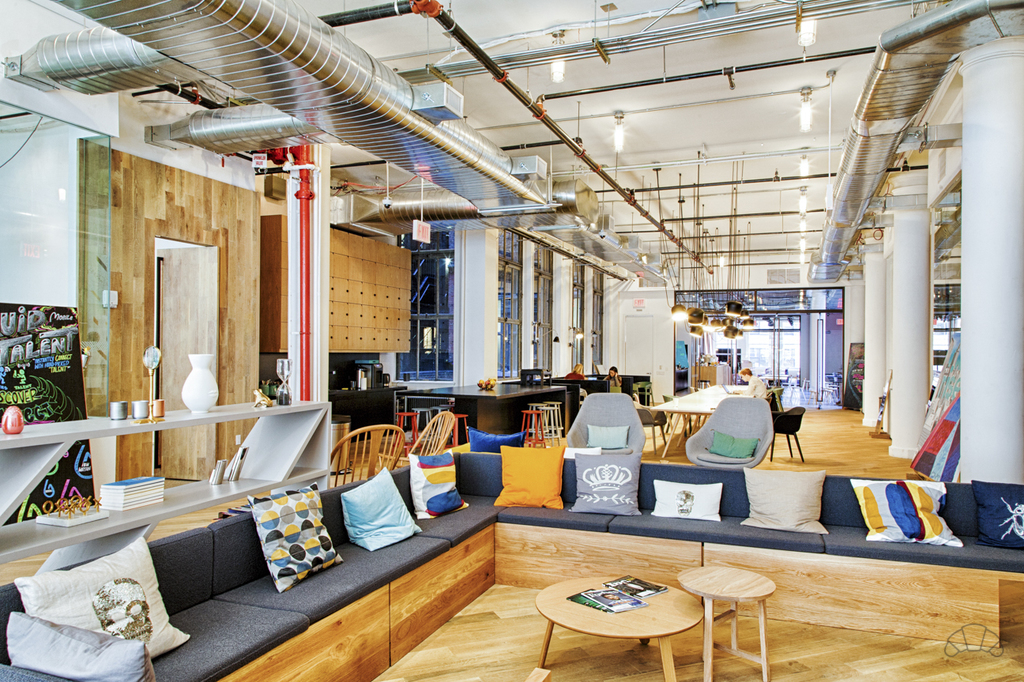 Conclusion
To work in this vibrant metropolis, even if it was only for a week, motivated and inspired me in many ways. To work so flexibly from various workspaces and exchange impressions with coworkers made for a rewarding experience.
Locatee's flexible organisational structure and our use of online tools like Slack and Google Drive made it possible to overcome physical distance while maintaining pleasant and efficient teamwork.
Adding a number of vacation days to my Work Wherever You Want experience made it feel absolutely wholesome (I spent 10 days there in total). By being able to structure my days flexibly made my free time and the time spent at work flow into each other nicely: I used the evenings and weekends to explore the culinary and cultural side to New York, while entirely focusing on work during the week days.
As a personal highlight, I got my hands on tickets to the US Open men's singles championship. So all in all, I'd describe my week in New York as a complete success – even though Roger Federer was eliminated from the tournament so early =)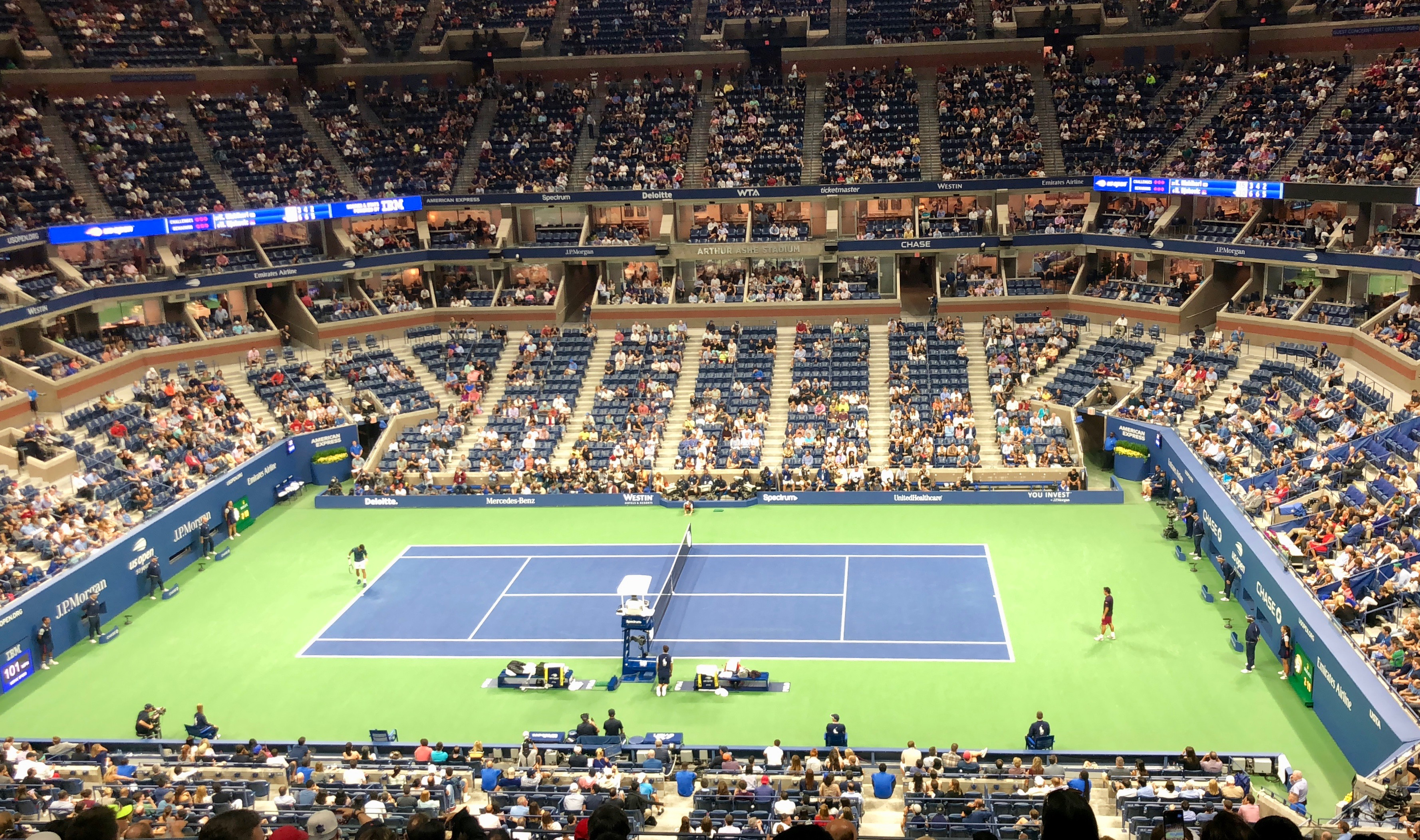 "I've chosen to work from NYC during my work wherever you want week for two reasons; I've been fascinated by this city for a long time, and I had two important meetings with clients in the vicinity." – Flurin Müller
Read more WWYW blogs from our employees: