Enable safe and flexible workplaces
Locatee gives you the insights you need to make the right decisions. Embrace the future of work and achieve higher employee satisfaction.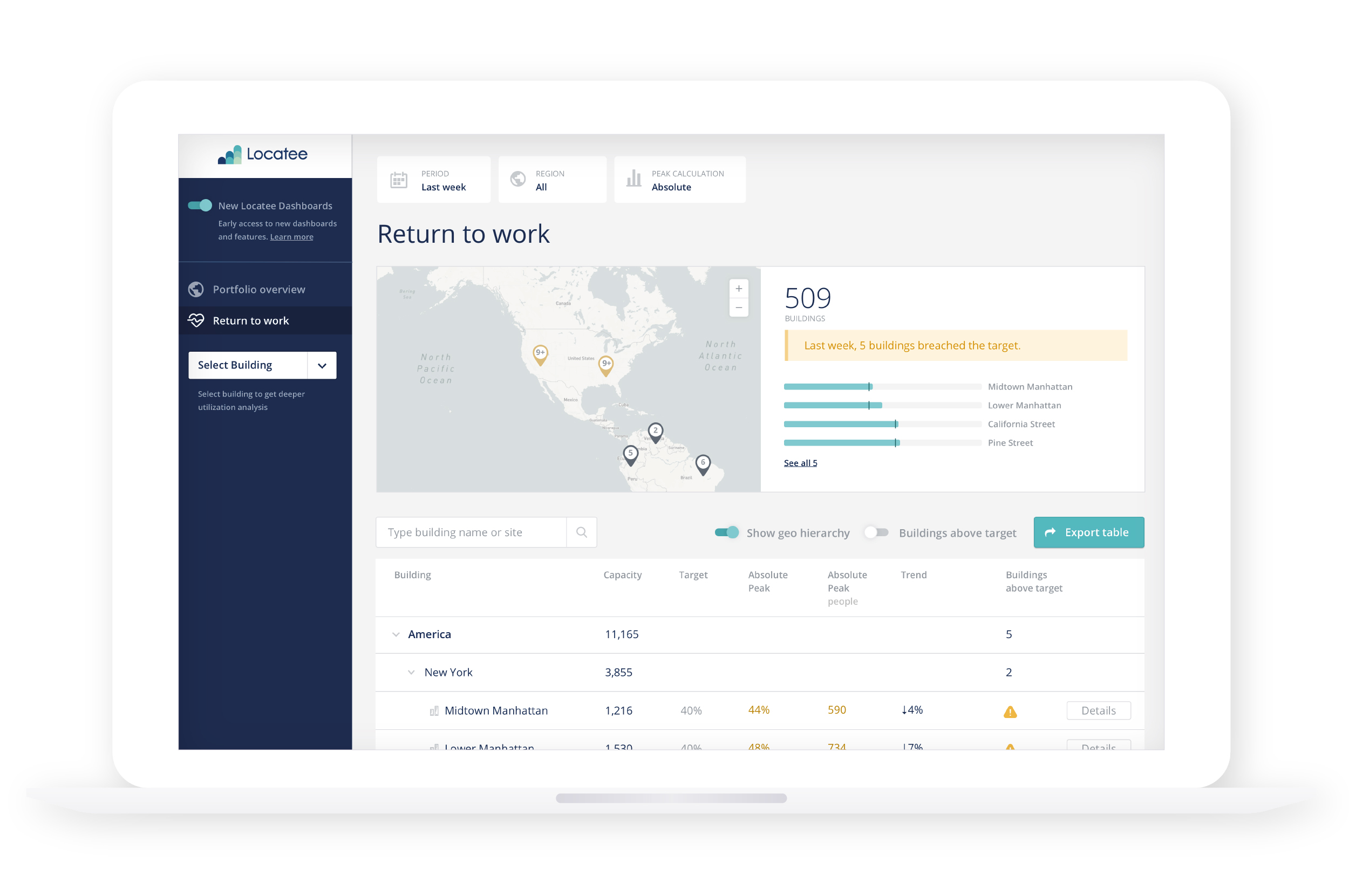 Do we need to intervene to ensure all our buildings are within COVID-19 compliant target occupancy?
Monitor your buildings' utilization on a daily or weekly basis and see if any offices are breaching set targets and COVID-19 guidelines.
Performance Metrics:
Peak
Target
Locatee Plan:
Portfolio Insights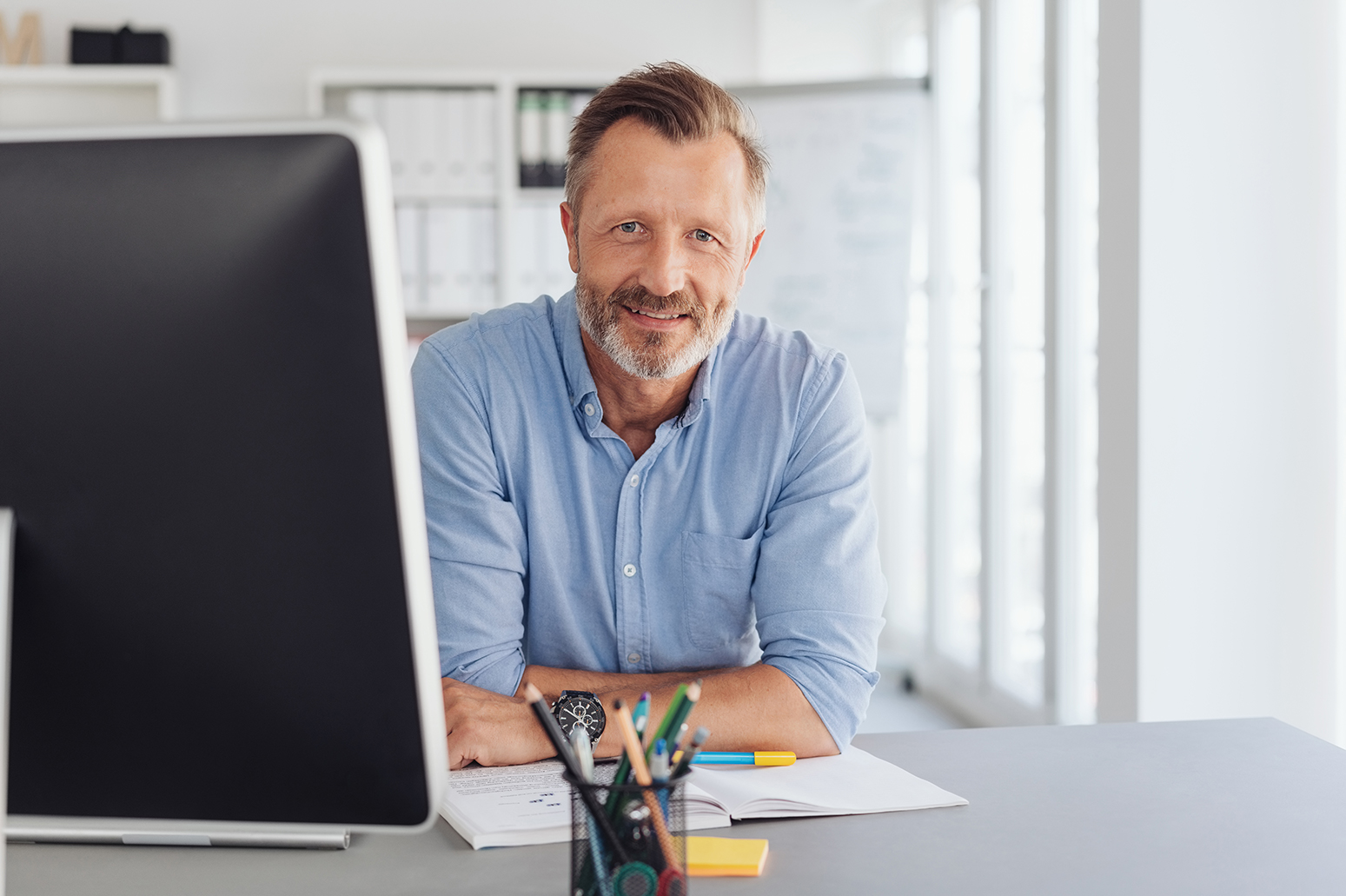 Cost Optimization
Employee Experience
Increase Innovation
Can we change from fixed to flex desk seating?
Support or reject the request to change to flex desks by looking at average utilization and free capacity at peak of your office space: low averages and high number of free desks at peak times indicate more mobile work styles.
Performance Metrics:
Average utilization
Free capacity at peak
Target
Locatee Plan:
Workplace Operations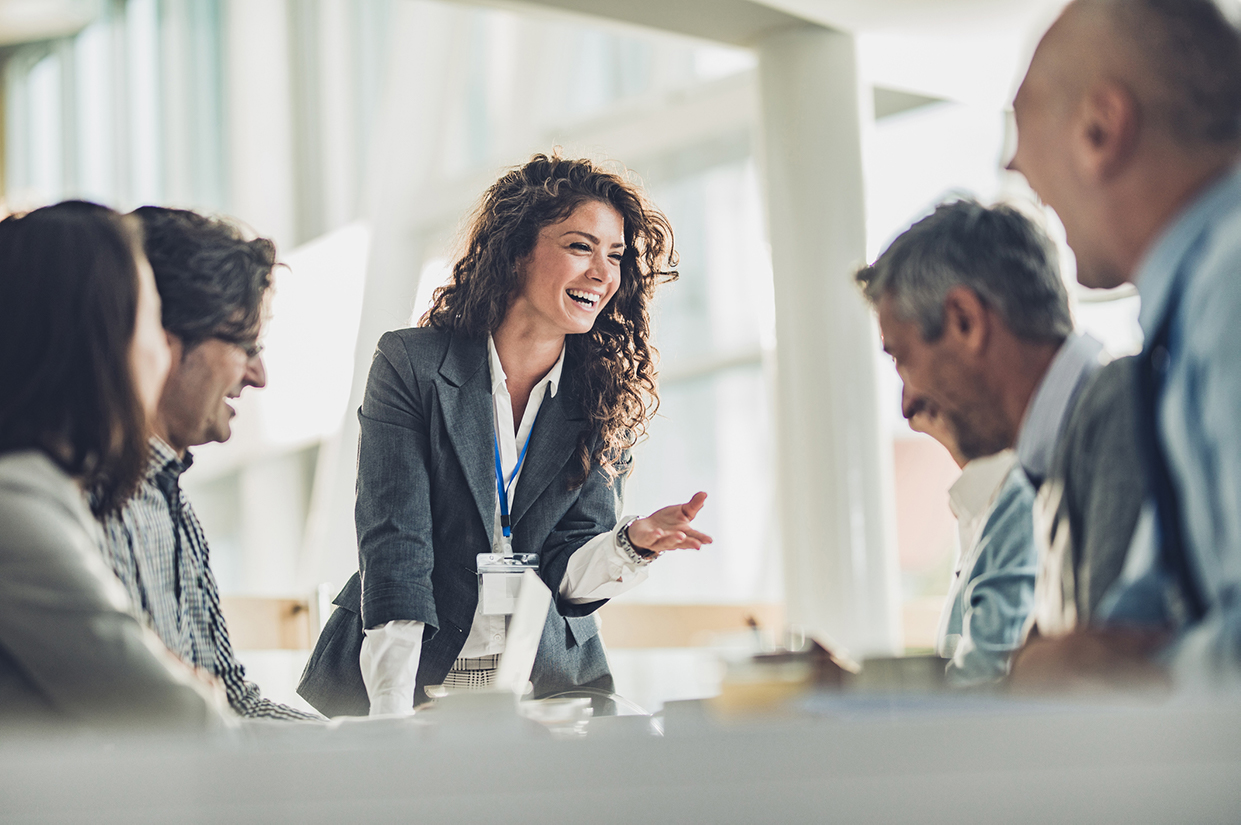 Employee Experience
Increase Innovation
Do we need to adapt the workspace to changing workplace culture?
Low average occupancy and utilization of ancillary spaces could mean a discrepancy between space supply and demand. Use these metrics as a starting point to analyze your org's work styles.
Performance Metrics:
Average peak
Average utilization
Locatee Plan:
Workplace Operations
Other decisions you can make with Locatee
Do we need to add certain workplace types?
Which areas in our offices need the most improvement?
Can we promote a more flexible work culture without taking on new office space?
Can we reassign space?
Can we place an additional team in a building or on a floor?
How much space do we need at a new location?
Get the guide
Optimizing the Office for a Happy Workplace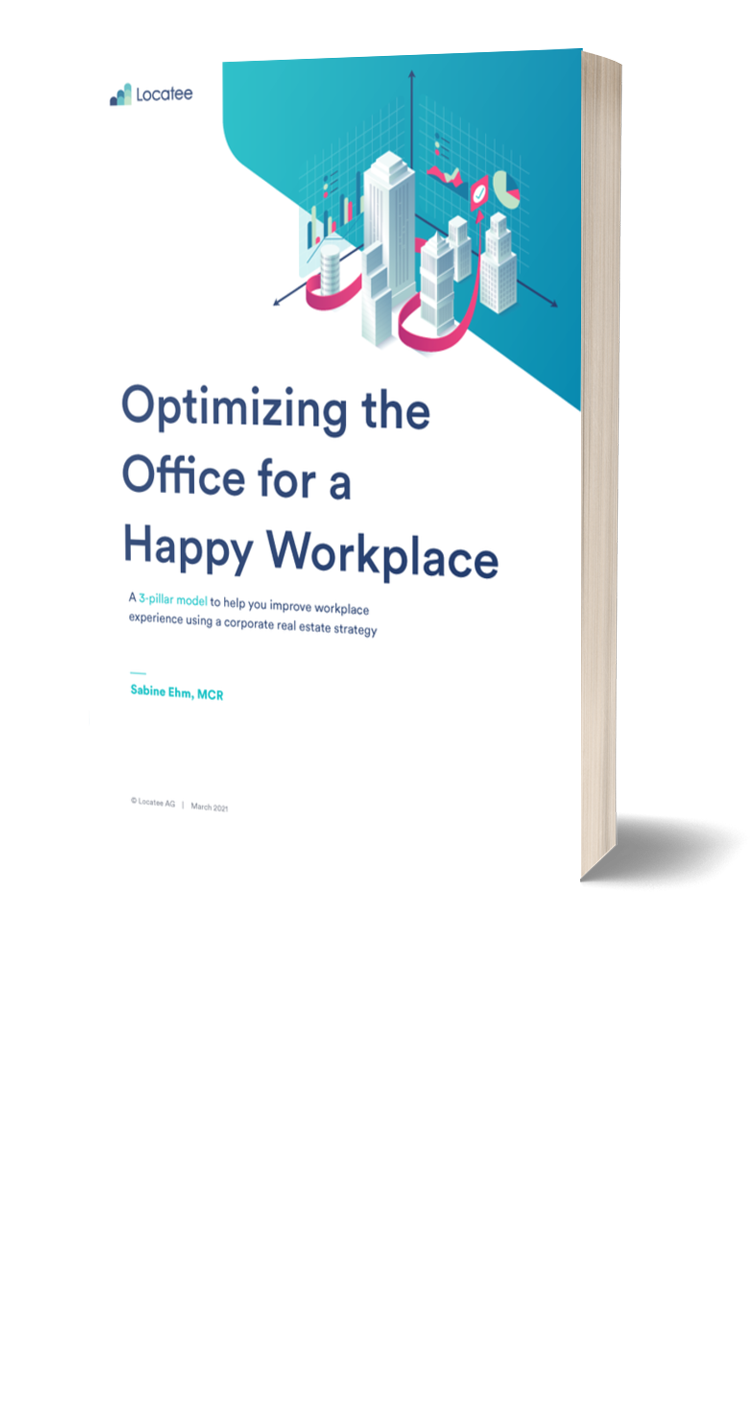 Understanding how an organization uses its workspace is fundamental to creating an effective and efficient working environment. Thanks to Locatee Analytics we were able to obtain granular insights into our space utilization and take workspace decisions with great confidence; simply based on our existing IT infrastructure!
Why Locatee
No action needed from employees
Locatee measures the actual space utilization so that you don't have to rely on inaccurate data from desk-booking tools.
The most scalable solution on the market
Let your global portfolio benefit from Locatee's insights. 10 or 1000 buildings, we measure and analyze it all.
Respects employees' privacy
We measure occupancy, not people. All data is anonymized and aggregated in compliance with data protection regulations.
"74% of employees will leave companies that don't offer flexible working"
---
How it works
Locatee's end-to-end solution collects, processes, and presents your office occupancy and utilization data
1
Data is gathered
via your existing IT networks or already installed sensors
2
Data is processed
is turned into workplace insights by Locatee's patented analytics engine
3
Data is visualized
in Locatee Workplace Analytics allowing you to make fact-based decision on your real estate portfolio optimisation.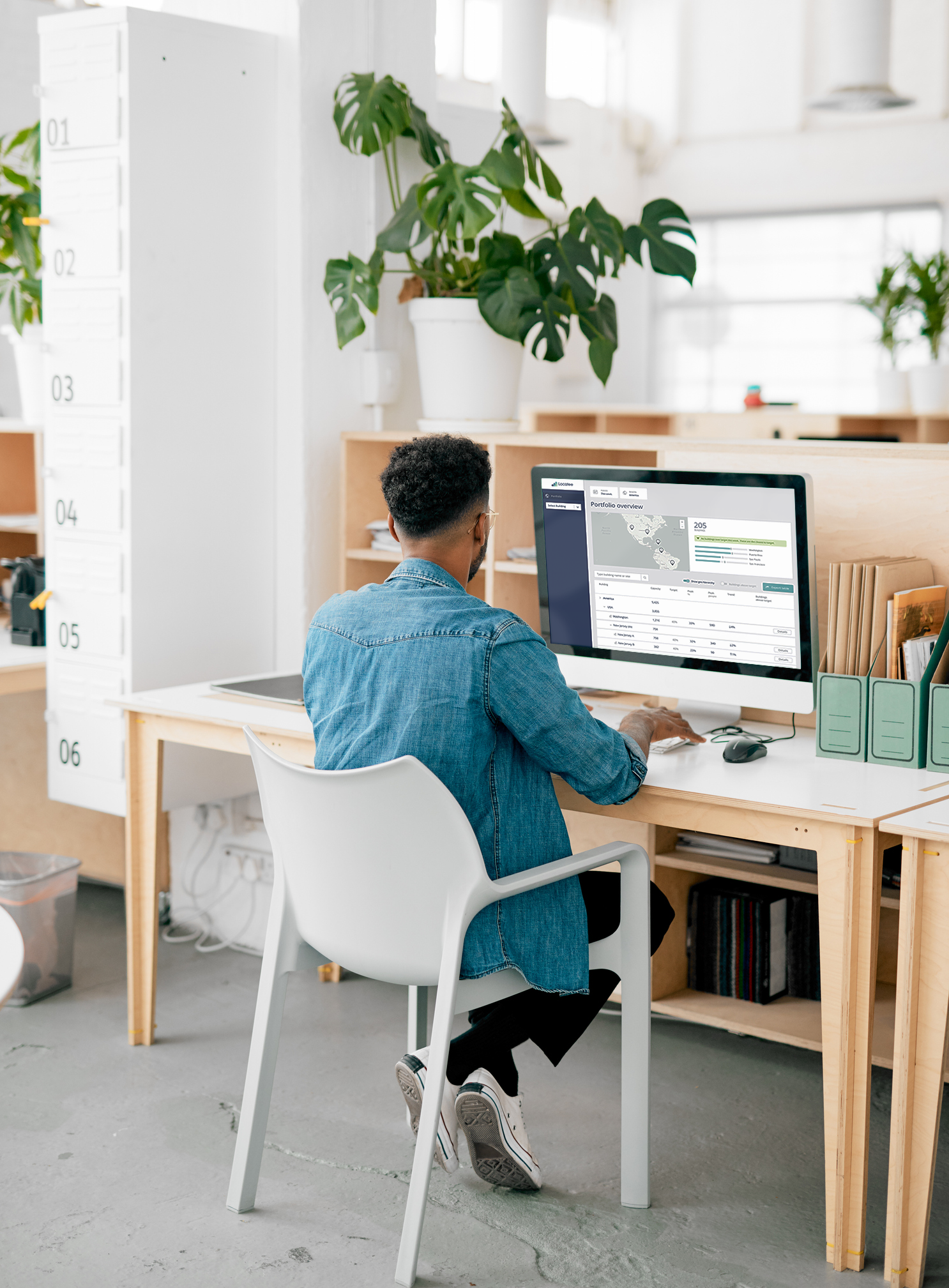 Turn the page on antiquated work styles and master the future of work