Desk booking has become a popular topic with companies realizing that flexible working and hybrid workplaces are here to stay. But is it just a buzzword? Or is this something businesses around the world should be adopting as we adjust to the new normal of the office environment? 
Whether you're looking for more information about desk booking or are considering implementing a desk-booking system in your office, we've compiled a list of important things for you to consider.
If you want to learn more about the changes that are coming to the workplace, take a look at this webinar with Memoori:
What exactly is desk booking anyway?
The idea behind this premise is that employees are able to reserve their workspace ahead of time. This allows offices to keep their number of desks to a minimum and their rental costs low. During the pandemic, desk booking catered to a new need; companies wanted to comply with safety measures while ensuring the employees who came into the office felt confident that they would have a workspace to use.
You may have also come across the concept of hot desking, which also allows one desk to be used for multiple shifts throughout the day. Employee A could come in from 7am to 10am and attend a meeting outside the office during the afternoon. Afterwards, employee B could use the same desk from 4pm – 6pm.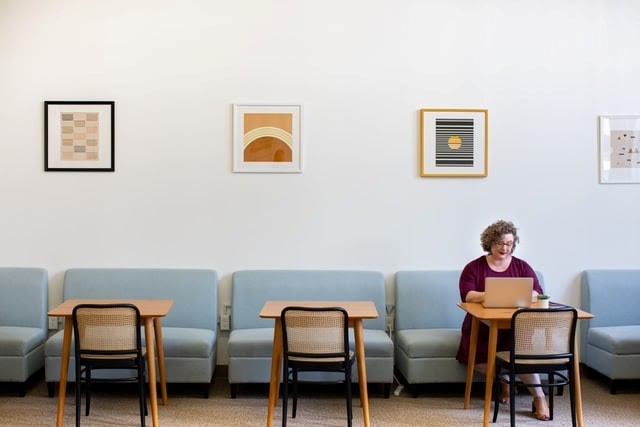 In theory, both hot desking and desk-booking concepts sound like appealing and efficient solutions. In practice, the idea is unlikely to work as seamlessly as one might initially think. 
These are some of the questions that you should ask when considering a desk-booking software:
Will desk booking exacerbate an already existing problem?
Think about the utilization of your organization's meeting rooms. Chances are they're bookable, right? However, are you aware of how many no-shows your meeting rooms see every day? Employees frequently book a room only to host the meeting in a café or to take clients out to a restaurant. In some cases, people reserve a room, but realize that no one is in the office. In the end, they conduct the meeting virtually. Bookings can even occur by accident without employees realizing that they have reserved a space.
This not only prevents other people from booking the room, but in the end, the space never actually gets used. If these problems already exist within your workplace, you can expect to see similar occurrences when a new tool is implemented, which could be a costly problem for the business.
Will your employees support the use of a desk-booking tool?
An important factor to successfully implementing new technology in the workplace is having the whole team on board with the process. This means that new systems should be straightforward and easy to add into existing routines. More importantly, they should also provide clear advantages for the users. If the employees don't feel that there is an existing problem or a true need for a desk-booking tool, forcing it upon them will only cause frustration. On top of that, it might even end up wasting the company's time.  A reservation tool could simply end up being more trouble than it's worth, if there is no buy-in from the entire team.
Do you believe that users will comply with your desk-booking rules?
With desk booking, a set of rules must be implemented so companies can keep the experience efficient and employees can better understand the systems in use. Unfortunately, people don't always follow the rules.
It's possible that employees might find loopholes in the system and try to use them to their advantage. Some staff may book desks for an entire week but only come into the office for 3 days; others may book a desk for 8 hours but only use it for 2. Both scenarios are examples of inefficient space usage. The bottom line is that implementing a desk-booking system may generate more work than value!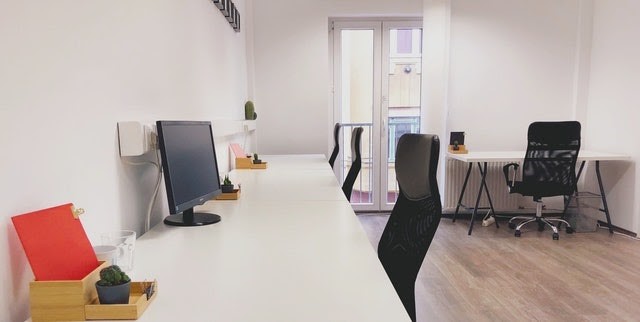 Are you trying to encourage collaboration and interdepartmental interaction?
A common reason for companies to provide a flexible desk system is to encourage more interaction between departments. The hope is that it can ultimately foster more innovation within the company. 
If this is a goal, then desk booking can be a slippery slope. In theory, the company can encourage people to move around regularly. Realistically, if employees are able to book far in advance, they may always try to take their preferred spot or book desks near the same people every time. The intended result of improved interaction may not happen at all, and by discouraging spontaneity, a reservation tool may make collaboration even more difficult to achieve. The bottom line here is: think about the ramifications of a desk-booking system on your company culture.
Are you considering desk booking as a short-term compliance solution during COVID-19?
Short term, particularly in the face of COVID-19, the option to reserve a spot can be helpful. It helps employees feel confident that there won't be too many people when they arrive the next day at work. It can also assist an office that is transitioning to a free-desk or flexible work policy. 
In both cases, employees may feel unsure about being able to find desks when they arrive at work. By utilizing a desk-booking tool during the transition, workers have the opportunity to get used to changing desks daily. This period also gives the company a chance to demonstrate that there will be enough workspaces provided to fulfill the office's needs.
Are you considering desk booking as a long-term solution to measure office occupancy?
If you're looking to accurately track space utilization, if you're a CREM wanting to bring data to the table so you can have eye-level conversations with management while removing emotion from big real estate decisions, or if you're trying to find a software that can help you manage the ever changing workplace: you may want to consider an option beyond a desk-booking tool. 
Desk-booking tools are not an accurate indicator of people actually in the office at a given moment. As you see now, the system can often be misused by employees. A company looking for straightforward numbers to make large decisions like office expansions, consolidations and renovations, will not be able to get them from a desk-booking system.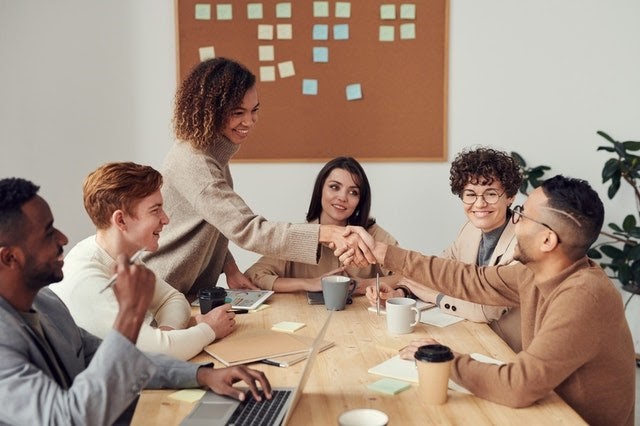 A desk-booking application could be the answer to your needs, but many companies might find more appropriate solutions to their problems using different technology.
In summary
A desk-booking application could be the answer to your needs, depending on what problem you're looking to tackle. In the short term, it can provide a sense of safety for employees and a level of reassurance for CREMs. However, desk-booking systems aren't good indicators of actual office utilization. In this case, companies may find a more appropriate solution by using a different technology. So the question is: what do you need a desk-booking tool for?
To learn more about how the workplace is transforming and what tools you can use to help with the changes, watch Locatee's joint webinar with proptech research experts Memoori here!