COVID-19 Solution: Bring your workforce back into the office safely, compliantly, and successfully with Locatee Portfolio Insights
Tackle your most pressing COVID-19 issues with Locatee
Corporate real estate leaders and workplace directors have a mandate to understand the usage of their office buildings or they face the risk of rupturing their business. Managers left in the dark are not only uninformed: they are gambling with both company operations and employee health. So while it's smart to keep distance, leave no room for doubt in your corporate real estate portfolio.
Bring the situation under control with Locatee
Poise your organisation for the volatility of an increasingly unpredictable, fluctuating, and flexible world of work. Locatee Portfolio Insights is a cost-effective solution that helps bring your workforce back to the workplace by surfacing crucial office occupancy data. With no hardware or onsite installation required, Portfolio Insights can be set up safely and is designed to scale.
Monitor your entire portfolio's health
See at a glance which buildings in your corporate real estate portfolio have too many people and where social distancing guidelines are not being kept. Follow the changes in office occupancy of your offices over time and validate the implementation of your office-return planning.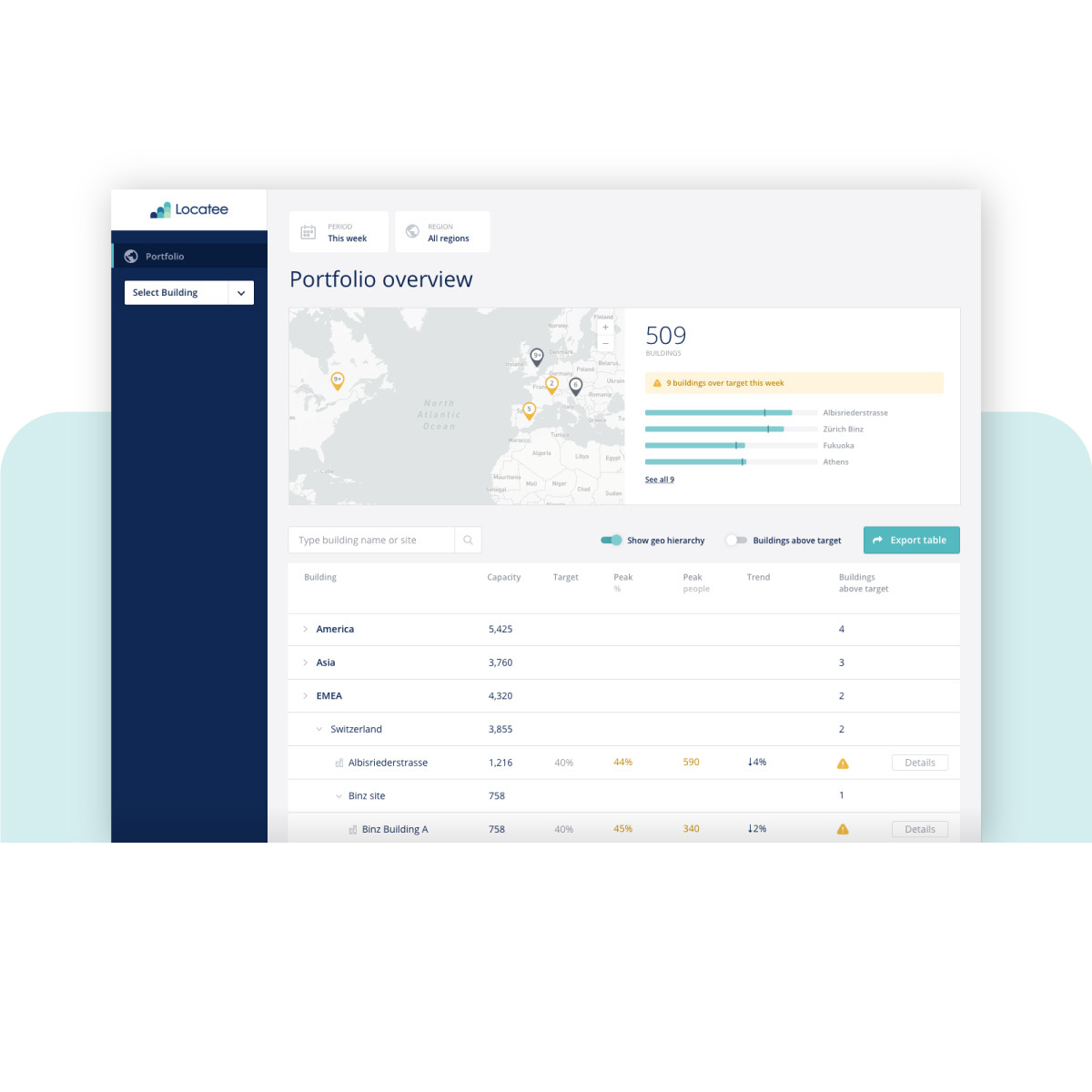 Set COVID-19-specific occupancy targets
Create and adjust custom occupancy targets per building and ensure your back-to-work strategy is in line with the realities of regional offices. Locatee lets you know whenever a building in your portfolio exceeds its safety-adjusted threshold so you can react quickly and always stay abreast of new developments.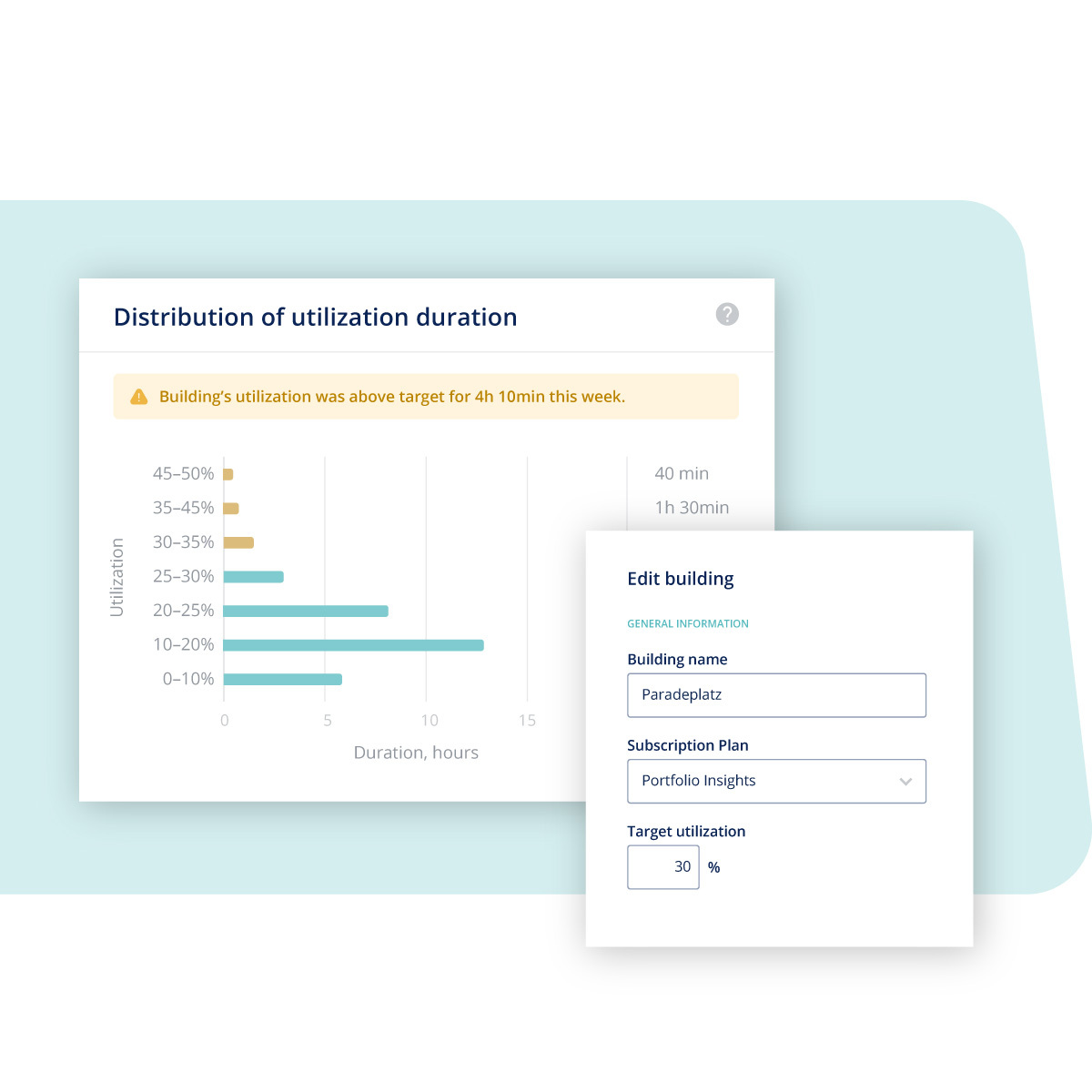 Keep everyone informed anywhere, anytime
Portfolio Insights make executive briefings informative, incisive, and effortless, with data to help you dig into occupancy patterns, office density peaks, and more. Choose from a selection of utilisation metrics and export reports in Excel- and PowerPoint-friendly formats.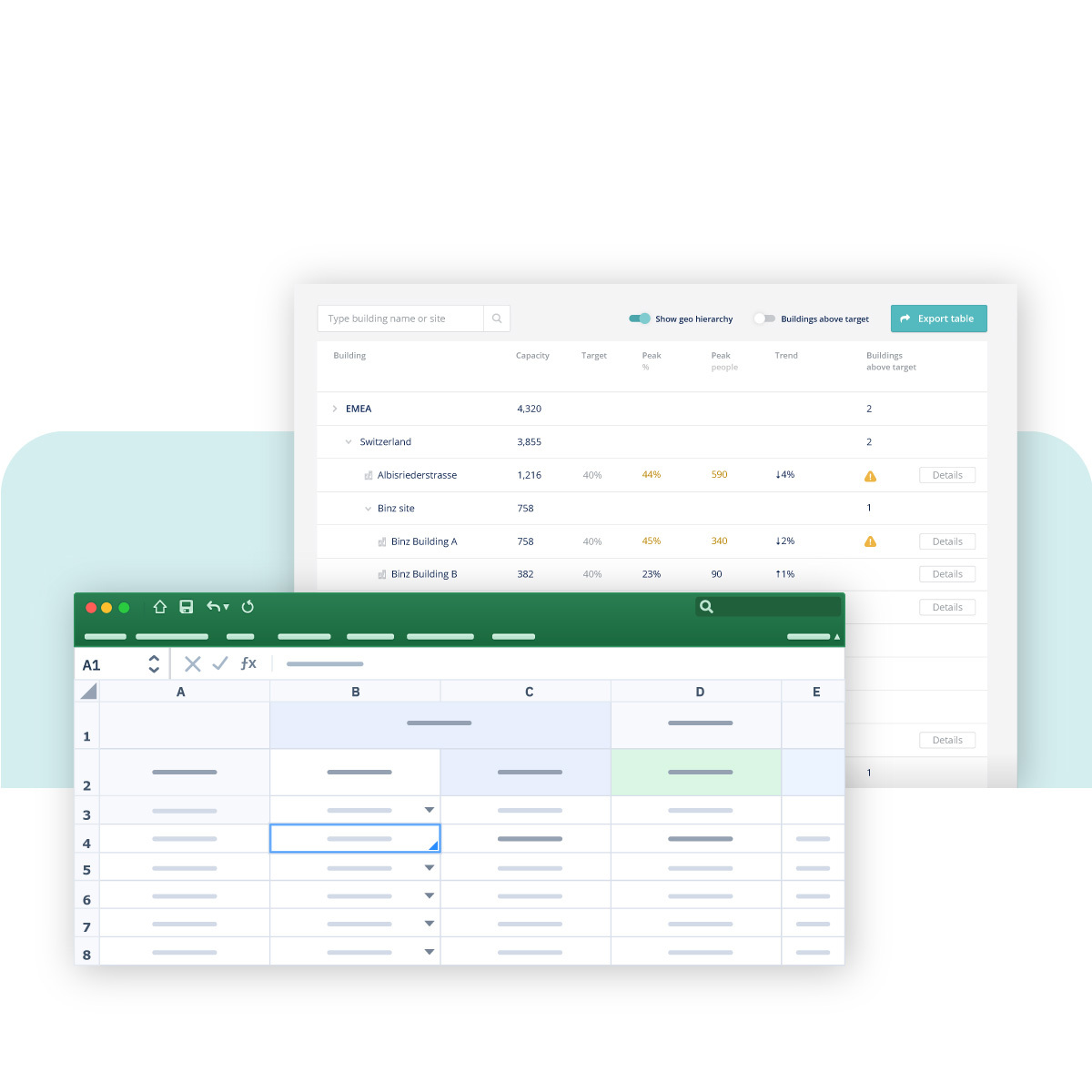 The most scalable and cost-efficient solution
Trusted by global leaders
"Over the course of the last few months, Locatee data was crucial in helping our management team implement COVID-related protective measuse."
---
Content to facilitate your organisation's return to the office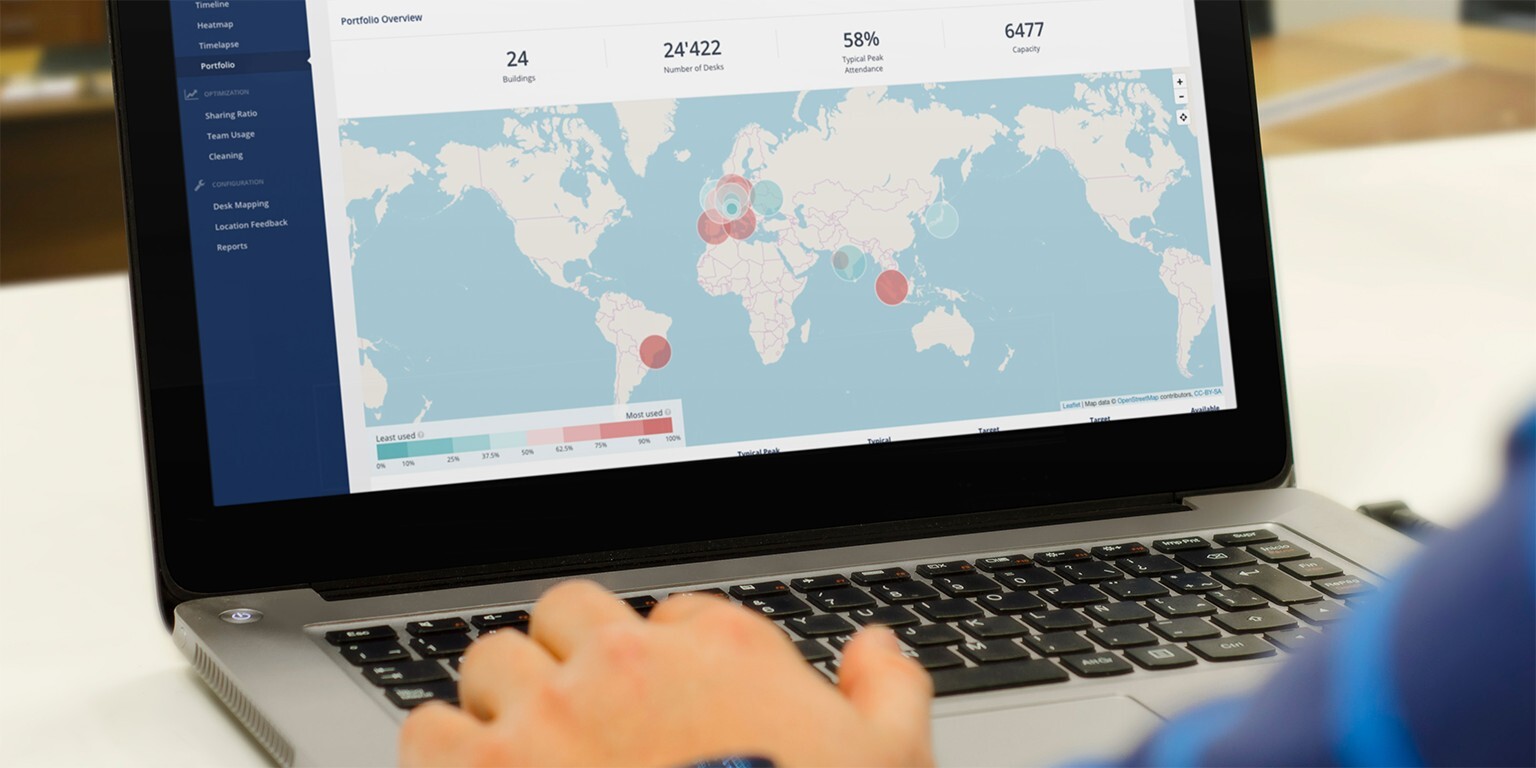 Tips to create a safe and healthy office environment
Managing office utilisation so that members of your organisation remain healthy post-pandemic is uncharted territory.
Read more »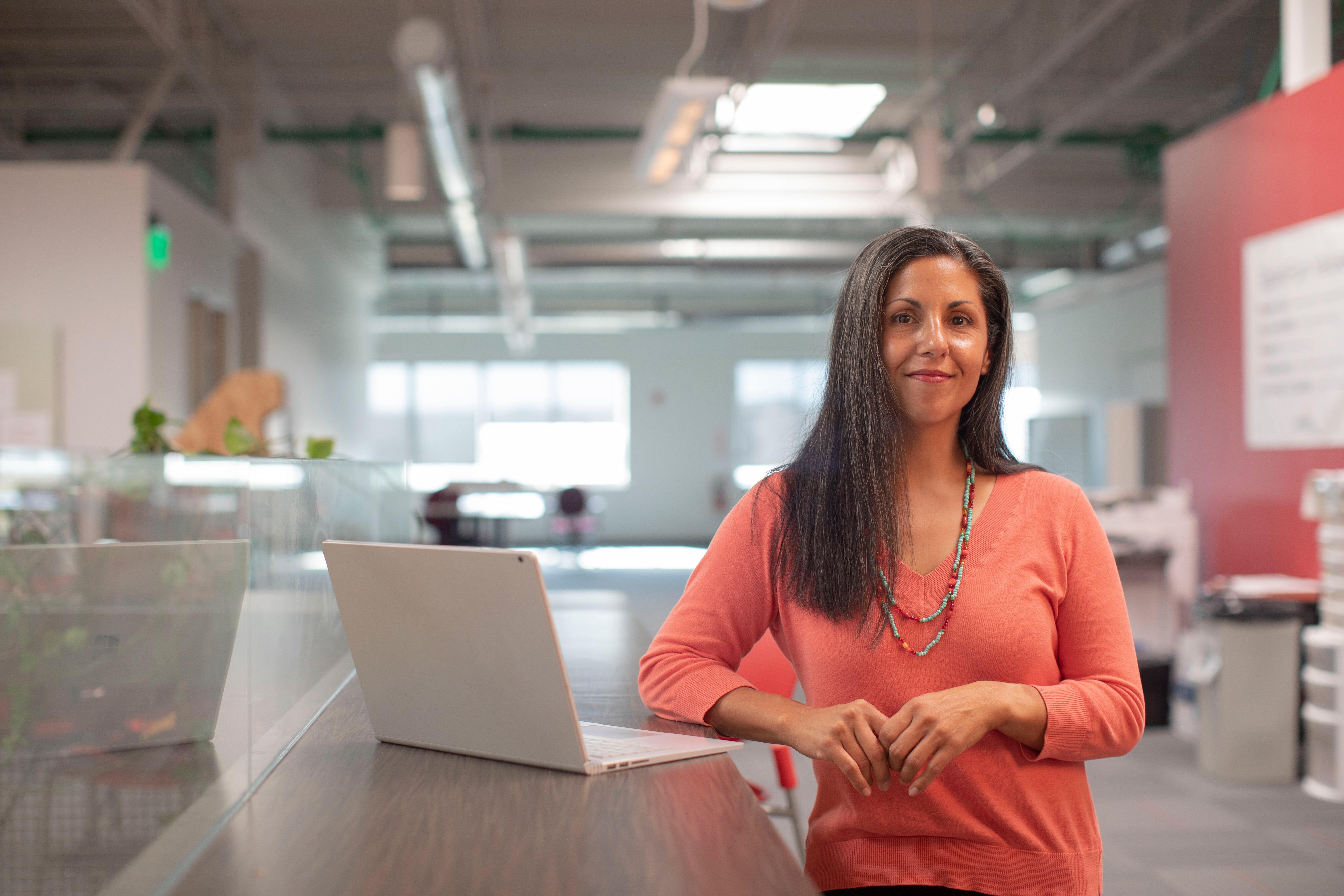 How offices around the world are dealing with COVID-19
Take a glimpse at what office utilisation data from Locatee reveals about how the world of work is being affected.
Read more »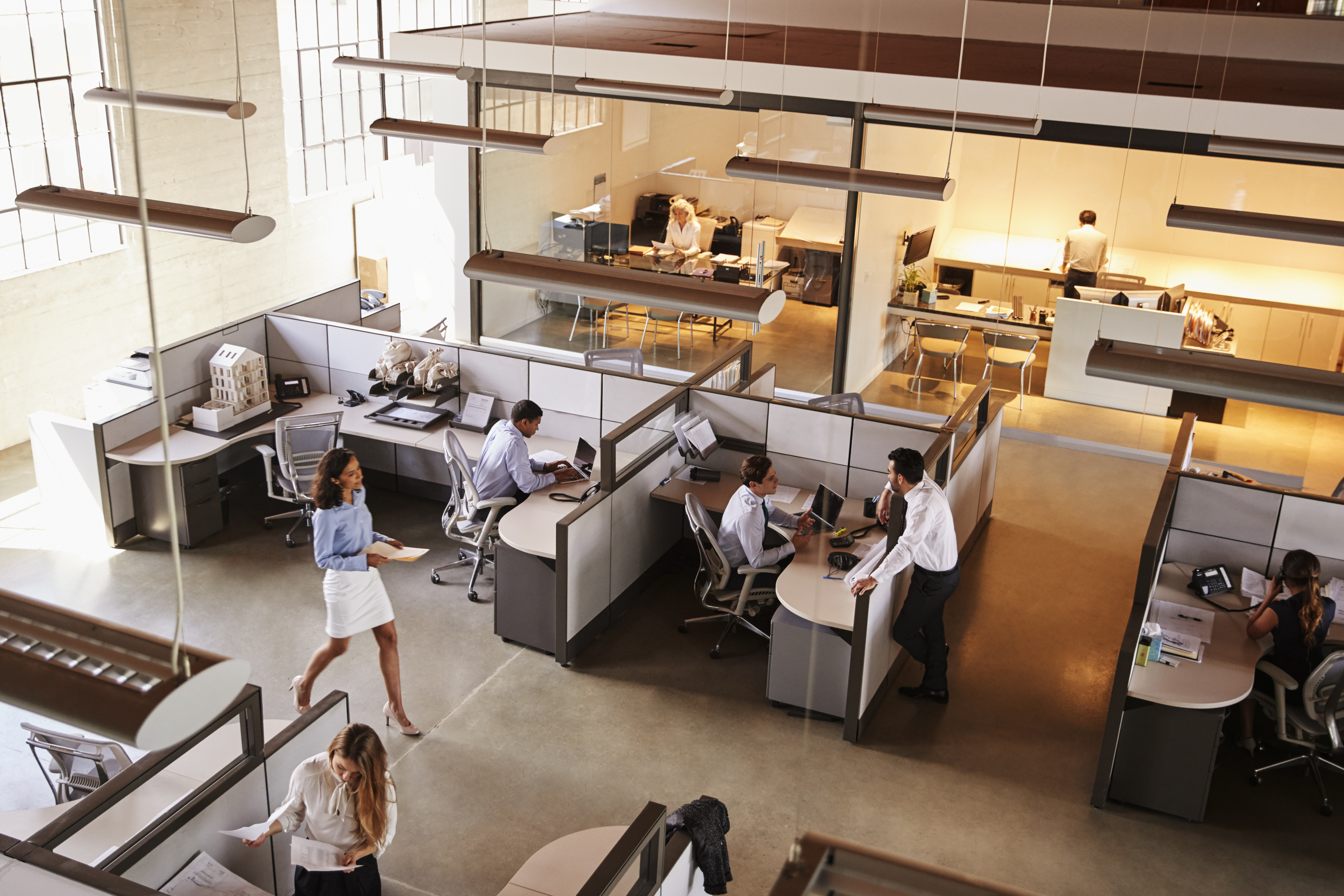 Here's how Zurich Insurance uses Locatee Portfolio Insights
Learn how Zurich uses Locatee to monitor, understand, and plan for workplace occupancy during the pandemic.
Read more »
Get in touch with Locatee
Curious to learn more about how Locatee can help you with your back-to-work strategy planning?
Talk to one of our Portfolio Insights experts.