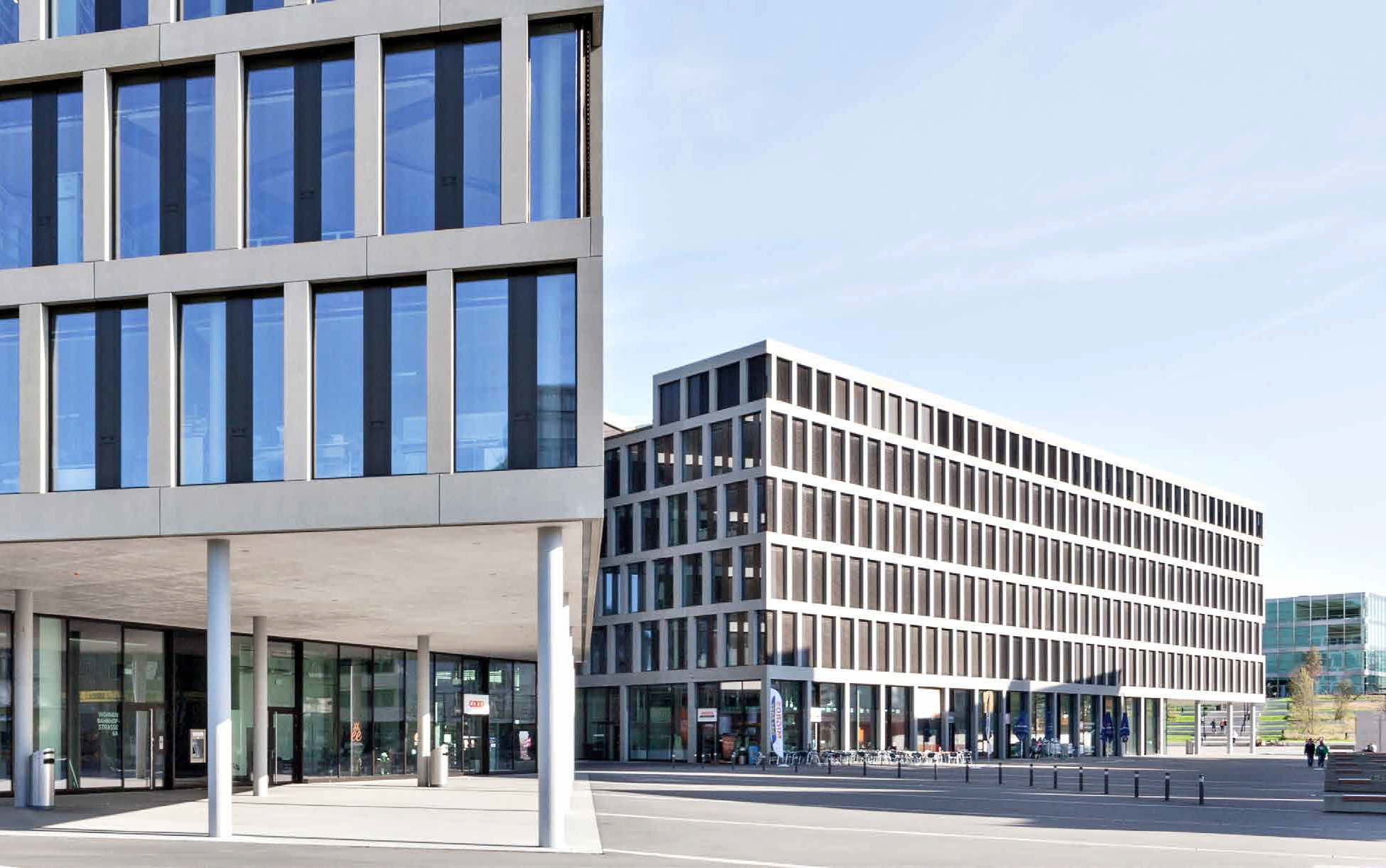 FHNW – Customer Interview
Find out
What's inside:
why Locatee was chosen over other providers
how FHNW benefits
how it is to work with Locatee
why a long-term contract was signed
Adrian Dömer, Head of Department Real Estate & Infrastructure at FHNW, gave Locatee an interview and uncovered how he benefits from the workplace analytics solution. Watch the video and learn more about how FHNW uses Locatee!
Interview script:
1. What challenges led to the search of a workplace analytics solution?
It was the endless discussions about who has how much space, combined with a strong growth last year, where certain institutes needed more space. Everybody was under the impression of having too little space, or too much space – actually no, nobody had too much space. We wanted to have something that could clearly show how the rooms are actually utilised.
2. Why did you choose Locatee over other providers?
First, we were looking for sensor solutions. Sensors in our test building with 25'000m2 net internal area – I don't know how many thousand sensors we would have needed to install. So it was certainly a cost aspect, on the other hand we have an existing IT infrastructure based on the Cisco system and when we became aware of Locatee, we decided to take a closer look into it. We noticed that it probably would be easier for us in terms of operation and costs if we gave the Locatee solution a try.
3. What is the main benefit Locatee provides you?
The main benefit with Locatee is that we can keep the emotions away from discussions in terms of space utilisation. As we are able to visualise the data graphically it is ultimately easier to make conclusions. That is the essential point.
4. How do you experience the collaboration with Locatee?
Cool, really good! As a customer I have always felt taken seriously. There is also a regular exchange. A coworker of mine, Andi Meier, who is responsible for this has regular contact once a week where current issues are discussed. Locatee takes its customers seriously, which is a great thing.
5. FHNW recently signed a multi-year contract with Locatee: what are the long-term goals for you?
We signed a multi-year contract because we want to benefit from the experiences we made here in Brugg-Windisch at the other locations as well. The goal is that by the end of the year we will be able to monitor 80% of our portfolio and that people located at the other sites will have the same opportunities as we have here. Our organisation is always growing and we always need to optimise. The probability that we will receive more money from our sponsors, the federal government, and the cantons is rather low. With this pressure in mind, the main idea is that we optimise our existing resources.
6. How do you see the future of fact-based facility management decisions?
It will grow more and more in the near future. We ourselves have two projects in planning: One project is in the area of cleaning based on Locatee data where the aim is to clean the right places at the right time. This will certainly be very exciting. We hope that we can offer our employees and students a better service. And the second project is about optimising our planning processes. In other words, we want to be able to compare Locatee's live data with the utilisation data from our room booking systems. Then we will probably get these no-shows out of the planning processes. Also in the teaching area we hope that we can create additional capacity which we simply haven't seen yet with our current planning tools.