Bring your employees back to the office safely
Employees want to come back to the office and you want to make it safe for them to do so? With Locatee Space Booking you ensure a controlled influx of people and an environment where COVID-19 measures can be respected.
Booking without the pain of desk-booking
Give your employees the confidence that there's a space for them at the office without the hassle of booking a specific desk. With our flex capacity feature, unused desks & no-shows are a thing of the past.
Setup in days.
Not months.
It only takes a few days to set up. You provide a list of buildings with their capacity, we take care of the rest. Our different plans and dedicated customer success manager provide you with just what you need. Not more. Not less.
Locatee is trusted by the world's leading companies
in more than 60 countries
How it works for your employees
Single sign-on
and booking overview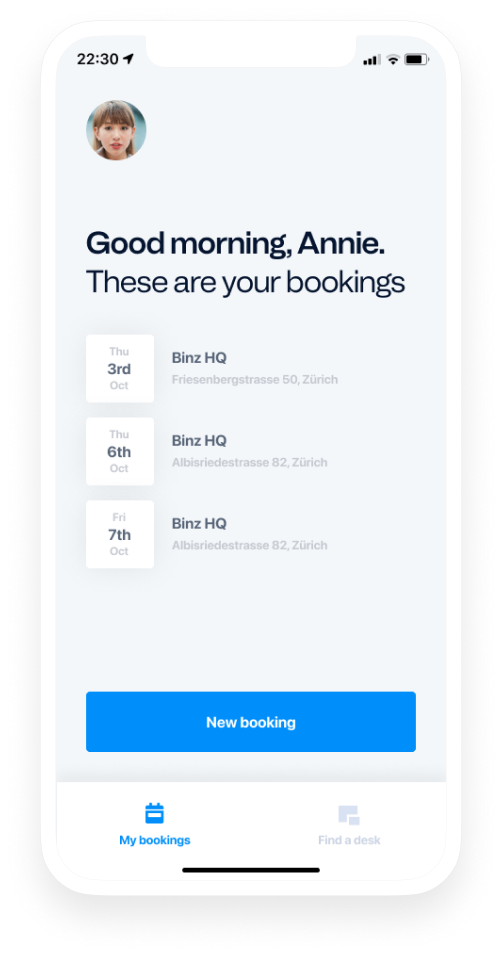 Employees sign-in on their mobile or desktop browser using their usual company credentials. They see their existing bookings and can add new bookings.
One-click booking
and visual indicators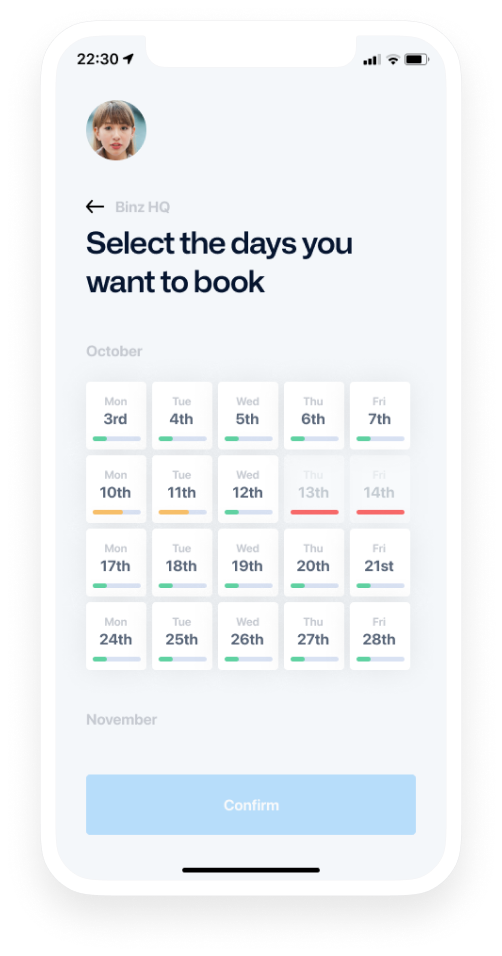 Once they select the office to which they'd like to go, our traffic light system indicates the planned office occupation, and they can pick a date that fits their preferences.
Space Navigator
(Enterprise Plan)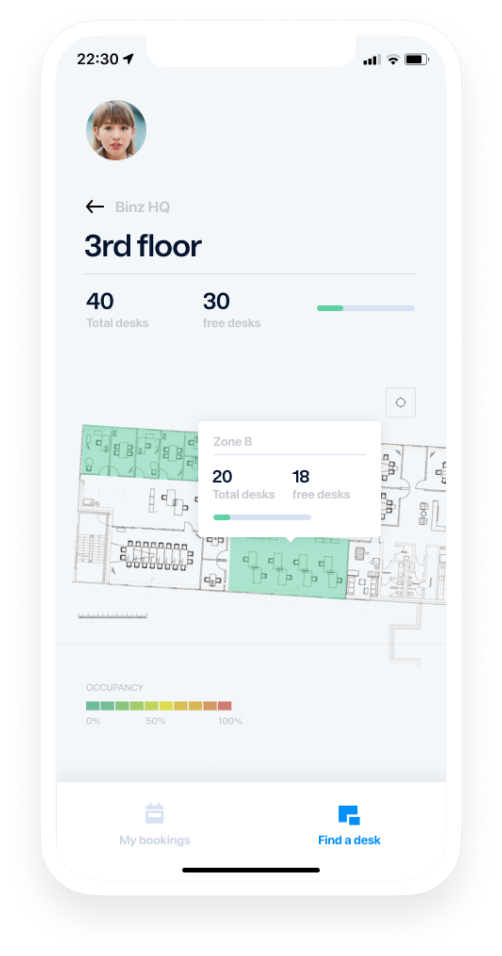 When they arrive at the office, employees can check our Space Navigator and direct themselves to the less busy spaces.
Social Collaboration
(coming soon)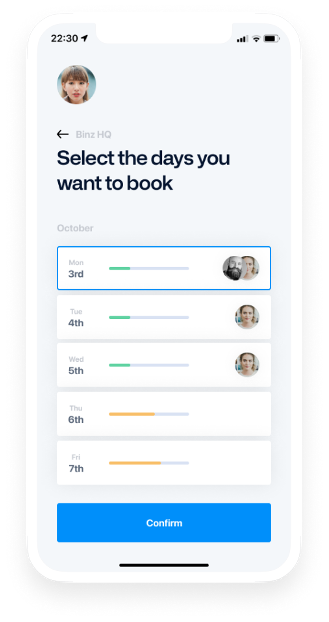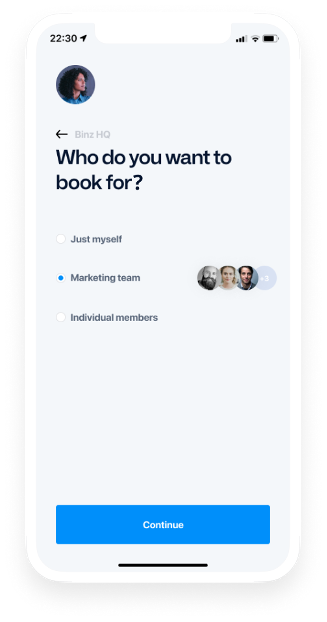 Collaboration is the reason #1 why employees want to go to the office. Locatee Space Booking foster it with its social collaboration features: employees see which of their colleagues are there or let them invite their teammates with just one click.
Automated check-in
As Locatee measures actual utilization,
there is no need to check in once you arrive in the office.
100% no-download
From a phone, table or desktop? Your pick.
Locatee Space Booking works with a web link.
"What if you could get a booking system that paves the way to the office of the future?"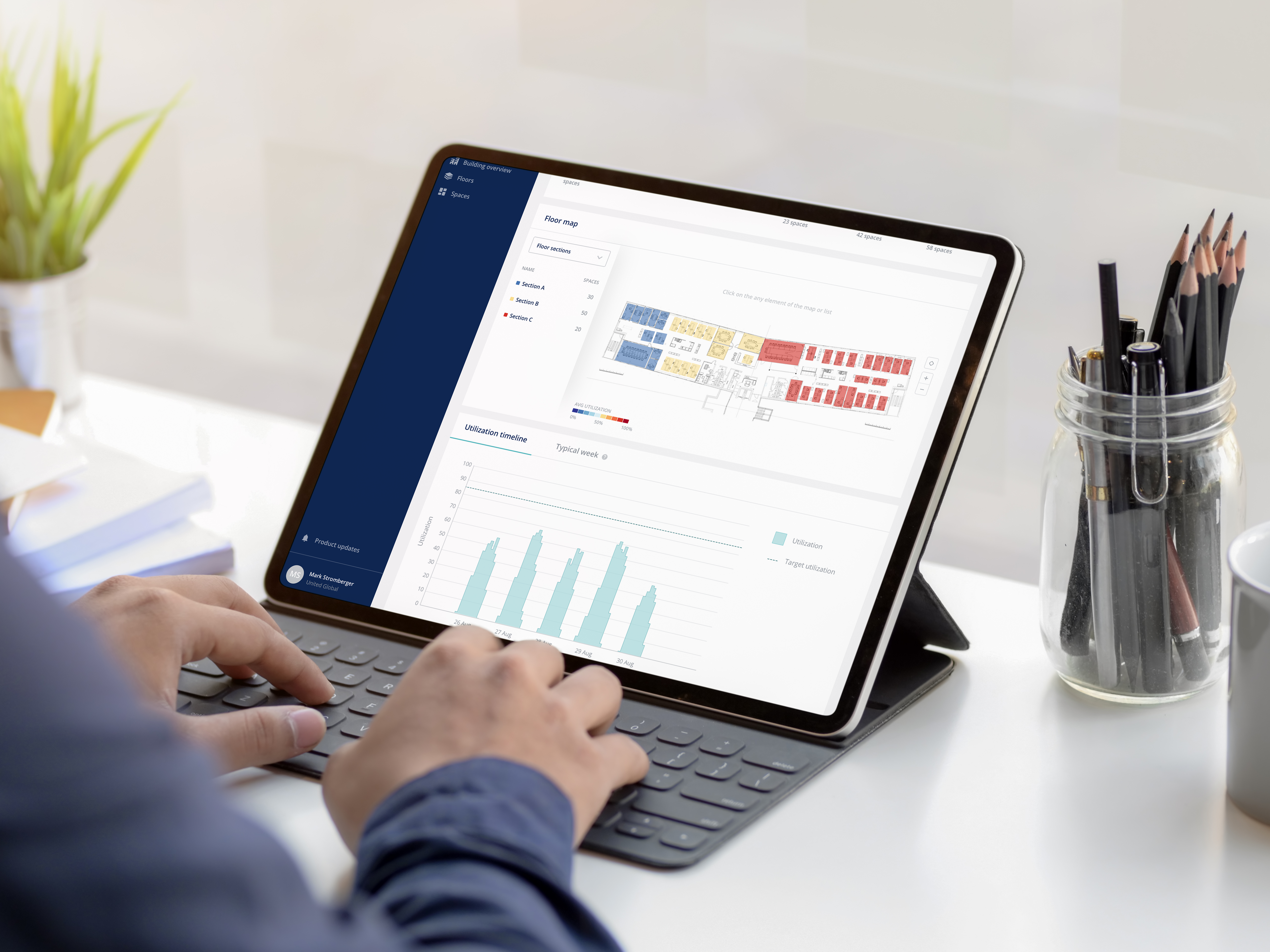 Combine the simplicity of Locatee Space Booking with the power of Locatee Portfolio Insights & Locatee Workplace Operations. With the insights Locatee gets from your existing IT networks added to the Space Booking data, you make the right decisions to make the office of the future a reality.
We offer up to a 75% discount on Locatee Space Booking when purchased together with Locatee Portfolio Insights or Locatee Workplace Operations.
Because enabling places where people love to work is our mission.
Booking analytics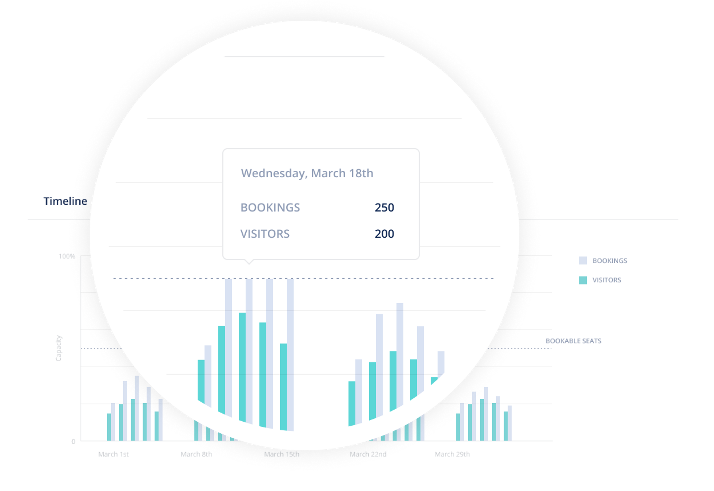 Compare booked data vs. actual utilization data to understand your employees' booking behavior.
Your own brand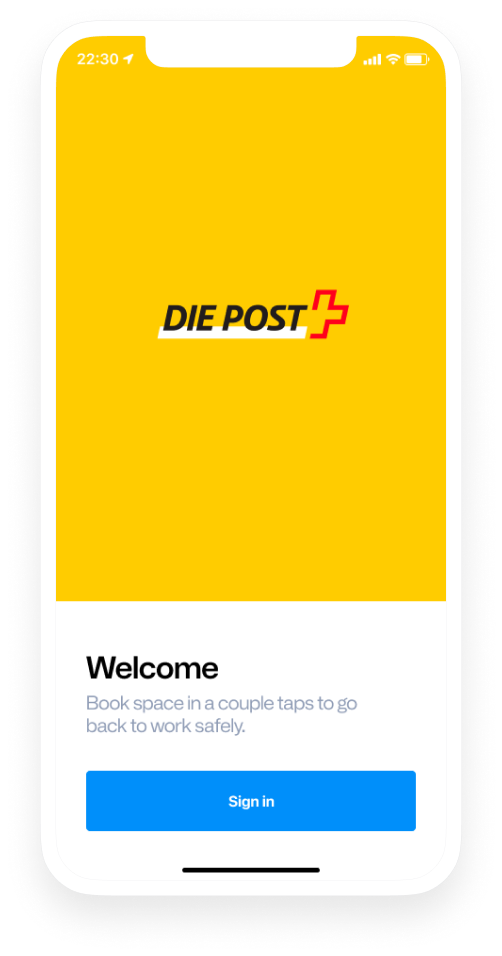 Flawlessly integrate Locatee Space Booking with your corporate identity using our customization and white labeling option.
Flex Capacity
Locatee Space Booking calculates the ideal booking capacity depending on your actual and target utilization. You can enable safe overbooking (airline model).
Compliance
Know who booked which space on each day in case you need this information for COVID safety measures.
Why combine booking and space utilisation data?
Only by combining both data sources, booking data and space utilization data, you get the full insights you need to provide the right space for your employees.
– Identify utilization bottlenecks and act upon it.
– Safely overbook a building if there is a consistent no-show rate (similar to airlines)
– Auto adjust the bookable capacity based on comparing bookings vs. real utilization
Our plans
Just like the rest. Easy & uncomplicated.
Essential
Full setup included
Unlimited end-users
Single sign-on**
One-click booking
Advanced
Full setup included
Unlimited end-users
Single sign-on**
One-click booking
Booking Analytics
Flex Capacity
Compliance
White labeling
Includes Locatee Portfolio Insights
Enterprise
Full setup included
Unlimited end-users
Single sign-on**
One-click booking
Booking Analytics
Flex Capacity
Compliance
White labeling
Space Navigator
Dedicated customer success manager
Includes Locatee Portfolio Insights & Locatee Workplace Operations
*Prices on request. Locatee Terms & Conditions apply to all plans. **With OpenID Connect
Ask for more information
our team will be in touch within the next 48h
Why it works
YOU provide your employees with an easy way to get a space at the office
YOU easily enforce compliance with the latest COVID rules
YOU have an answer to critical questions about safety
YOU limit the number of no-shows and unused desks
YOU leverage the expertise of Locatee in workplace analytics and metrics
YOU benefit from a dedicated Locatee team that will set up the solution for you
WE take over the hard work and guarantee your success.
Locatee Space Booking - Engineered in Switzerland 🇨🇭