Did you miss the webinar? Don't worry. Simply click on the link below and watch the recording and experience more about defining and monitoring the KPIs of your real estate portfolio.
Download the Metrics Cheat Sheet for the Modern Workspace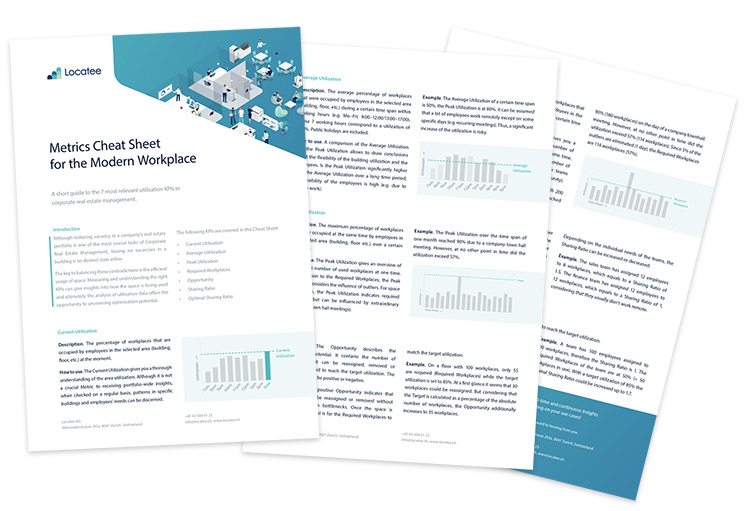 A short guide to the 7 most relevant utilisation KPIs in corporate real estate management.
The following KPIs are covered in this Cheat Sheet:
Current Utilization
Average Uitilization
Peak Utilization
Required Workplaces
Opportunity
Sharing Ratio
Optimal Sharing Ratio