About the event
Between March 15-19-2021, CoreNet Global hosted its first annual Global Corporate Real Estate Week. The week is designed to commemorate, educate, inform, and connect the world to all that the CRE profession does to advance the economy – and the people, places, and spaces where work gets done.
About CoreNet Global
CoreNet Global is a non-profit association, headquartered in Atlanta, Georgia (US), representing more than 11,000 executives in 50 countries with strategic responsibility for the real estate assets of large corporations. The organization's mission is to advance the practice of corporate real estate through professional development opportunities, publications, research, conferences, designations, and networking in 46 local chapters and networking groups globally.
Locatee's attendance
Our Thought Leadership & Research Manager Sabine Ehm held a presentation on "How to Develop a CRE Growth Mindset".
Presentation: Developing a CRE Growth Mindset
Speaker: Sabine Ehm
Slide topics:
– Current CRE Performance Measures
– The CRE Hierarchy of Needs
– Future of Hybrid Work
– Office Occupancy around the Globe in 2020
– The quantified workspace
Interested in the US study from the presentation?
Download it here!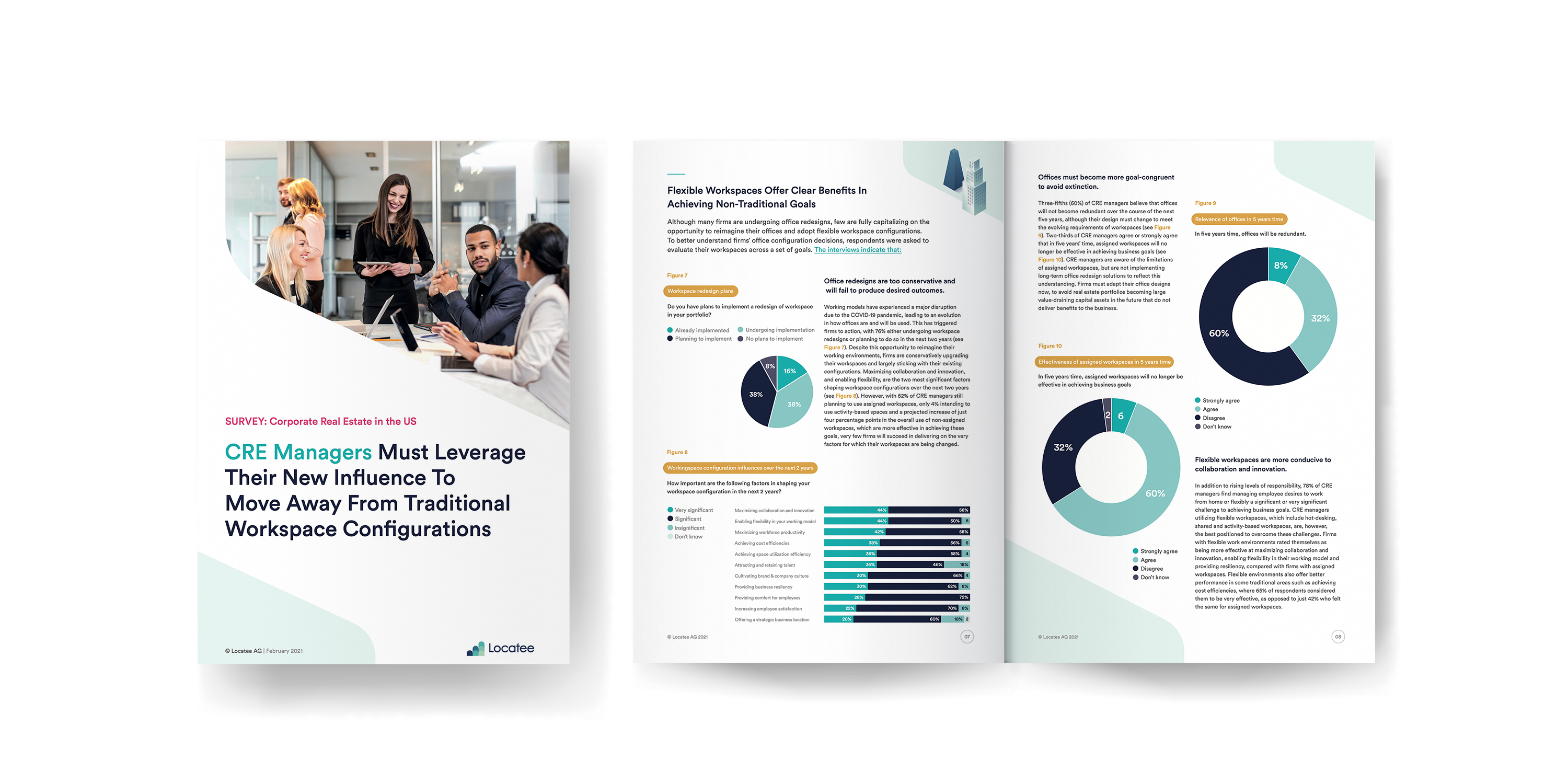 About
Corporate Real Estate needs to develop new performance measures for office spaces. Looking only at density or cost per square meter is not enough to understand and determine today's workplace needs.
In this joint webinar together with Cognitive Corp. we dived deeper into the topic of the future workplace and discussed topics such as:
– The workplace of tomorrow
– Workplace Leaders roles and how to enable future workplaces
– Success factors for Corporate Real Estate Managers
– Tools workplace leaders should familiarize themselves with
The webinar took place on the 9. December 2020, 5.00-6.00pm (CET) during which we answered your questions online. Watch the recorded video below!
Speakers
Sabine Ehm – Thought Leader, Locatee
James Waddell – Executive Vice President, Cognitive Services