This was our winter team event in 2019, one of our two team events we have every year. Two of Locatee's core values are "Friendship", the ability to care about one another and have fun together, and "Passion", which we can find in whatever we choose to do.
You won't find a single Locateer who doesn't agree with this, especially after having spent the most fantastic time together up in the mountains.
This meant once more that we set up our "Out of Office" notifications, traded in our laptops for skis & snowboards, put on our goggles and by the time we would usually be getting up in the morning, we were already on our way to the top of our first slope.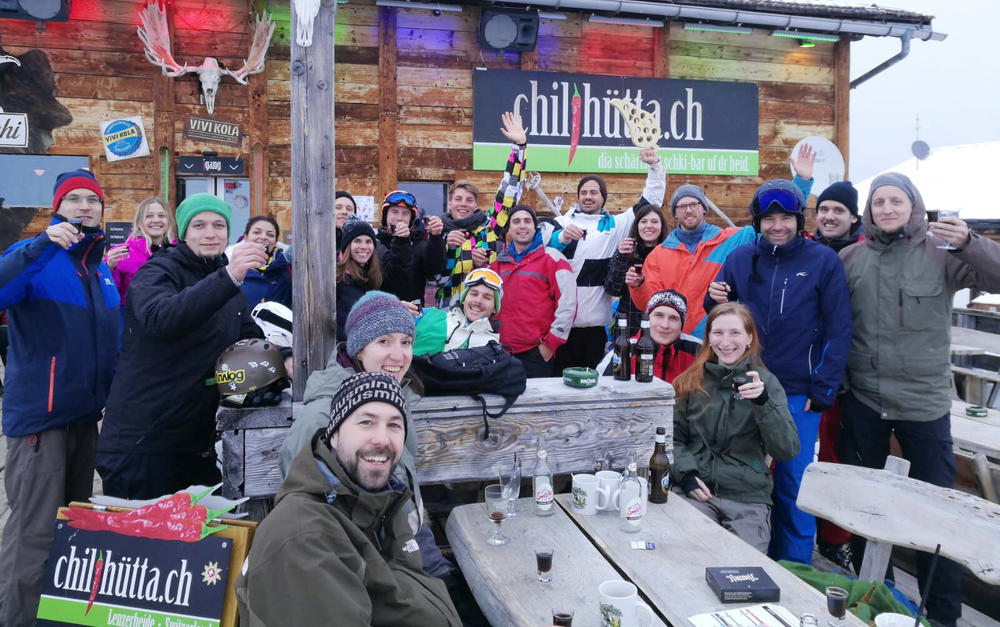 Benedikt, who could guide you through the area blindfolded, didn't hesitate to lead us to the most adventurous slopes and to show us all the views. While Piotr was teaching himself to ollie and nollie on his board, and Charlotte was trying to catch up with the 70km/h speed of our rocket skiers, some were attending serious lessons on the magic carpet.
The best part was to see team building happening amongst everyone, although Philippe might beg to differ, given that he was covered in snow every time Sandro would pass'n'splash next to him 😉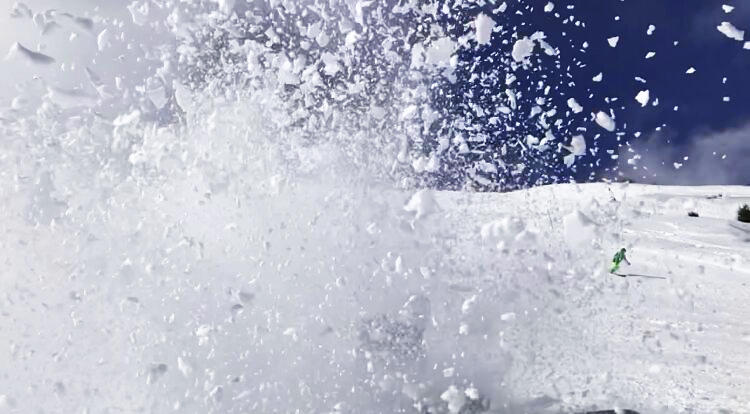 "I had just started working at Locatee before the ski event. All I can say is that the team is as fun in the office as out of the office. Already looking forward to the summer event!"
– Simon Berg-Ahlmann
After such a day full of emotions, a taste of fun après-ski and a delicious raclette were well deserved. Wait, that's not all; the craziest ones carried on well into the night, skiing until 10pm.
But our sore muscles did not get the rest they craved, since the activities on the following day included some very serious sledging. Before the action started, we enjoyed a lunch of delicious specialties from Grison, which was completed by the most fitting dessert: a concoction of lack of sledging skills with a side of fresh snow.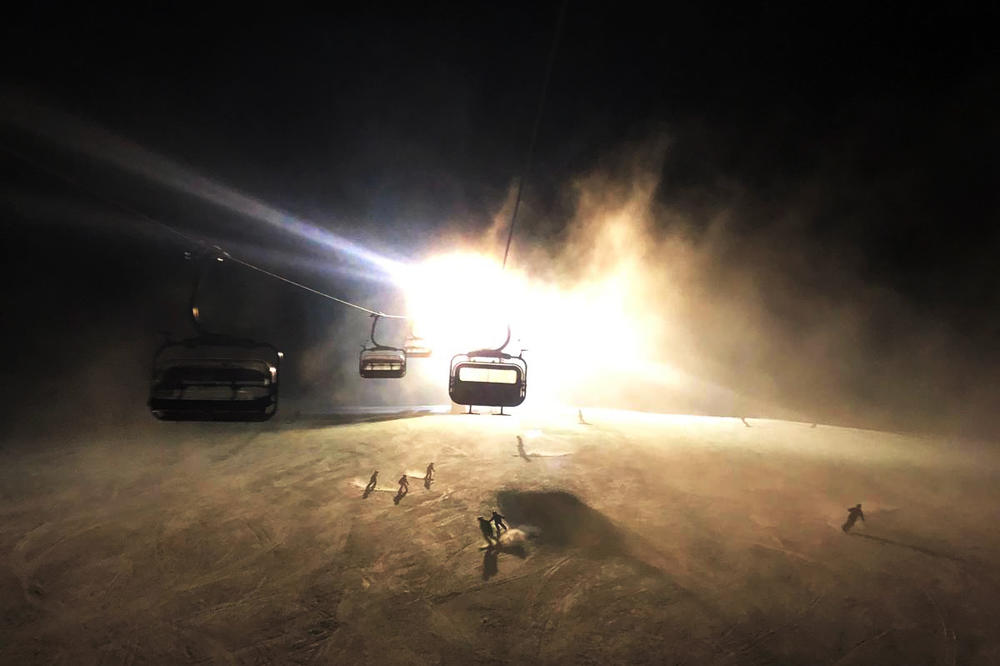 And this alpine experience concluded our weekend. Backpacks strapped on, we headed back home, eyes still sparkling and already looking forward to meeting again on Monday, when we would excitedly share stories of our fun in the cold over hot coffees.
Two beautiful, sunny days spent in fresh powder, oh wow! Moments like these remind us of the importance of friendship, and we're proud of how highly Locatee values it.
We can't wait to welcome new Locateers to our team and to introduce them to our cool company culture!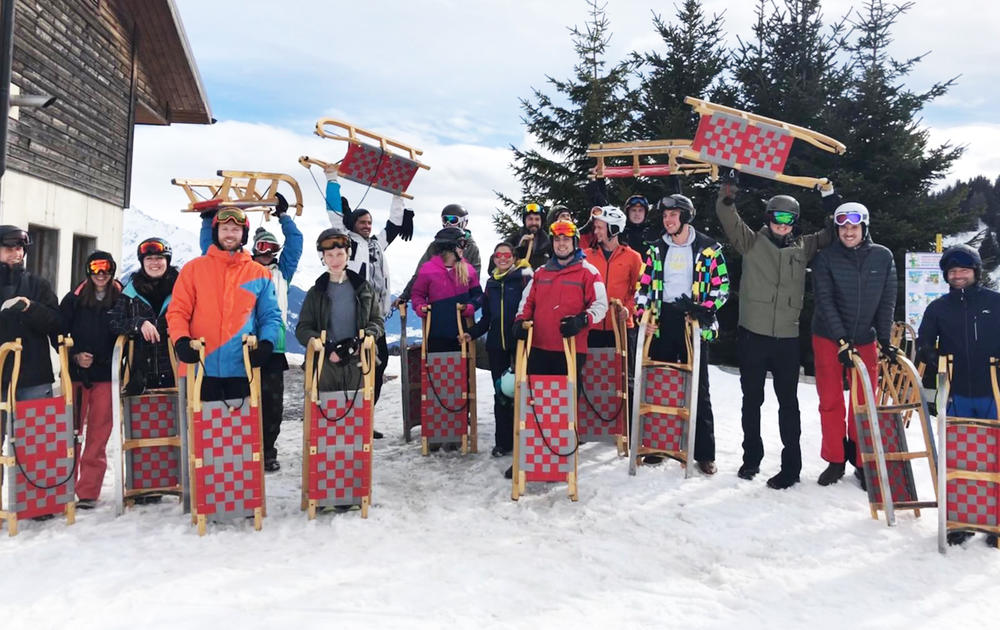 Or just watch our aftermovie: