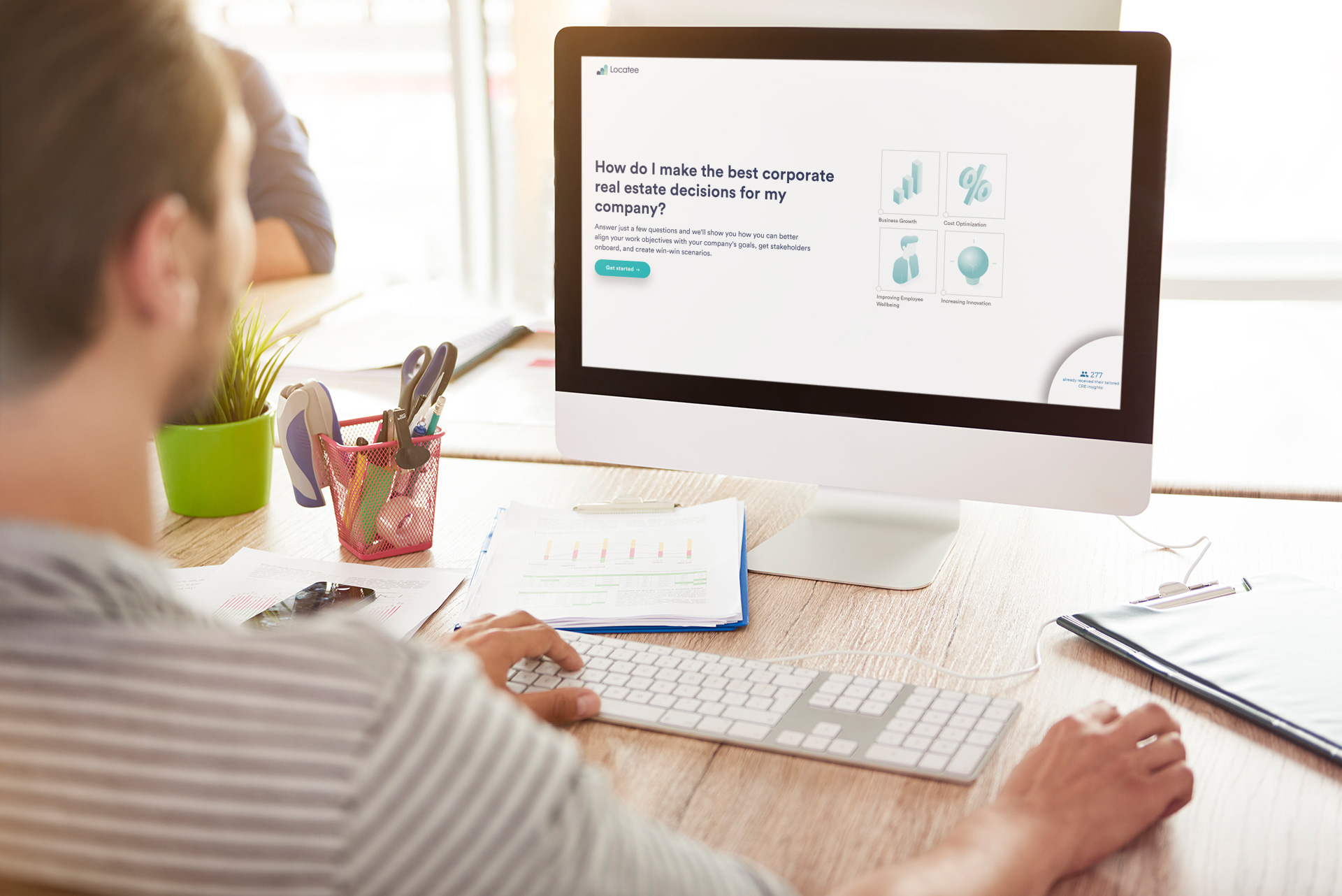 Make better Corporate Real Estate decisions
The Decision Canvas supports you in navigating your decision-making process, from honing in on the aspects you need to investigate to identifying the stakeholders you need to get onboard. Furthermore, you can use it to gain a better understanding of which tools you should be using to measure your project performance and successes.

Get your individual Business Goal ResultThe Business Goal Result is a custom result which we have created based on your business priorities. It is not prescriptive, but rather meant to be thought-provoking and to guide you towards not just better decision-making, but decision-framing. Generate your individual Business Goal Result with our Decision Canvas generator.
What's inside:
Stakeholder relations – keep in mind all the stakeholders who will be impacted
Risk assessment – get an assessment of the associated risks and threats
CRE operations – understand which CRE functions would be involved
Performance tracking – get to know your metrics for success