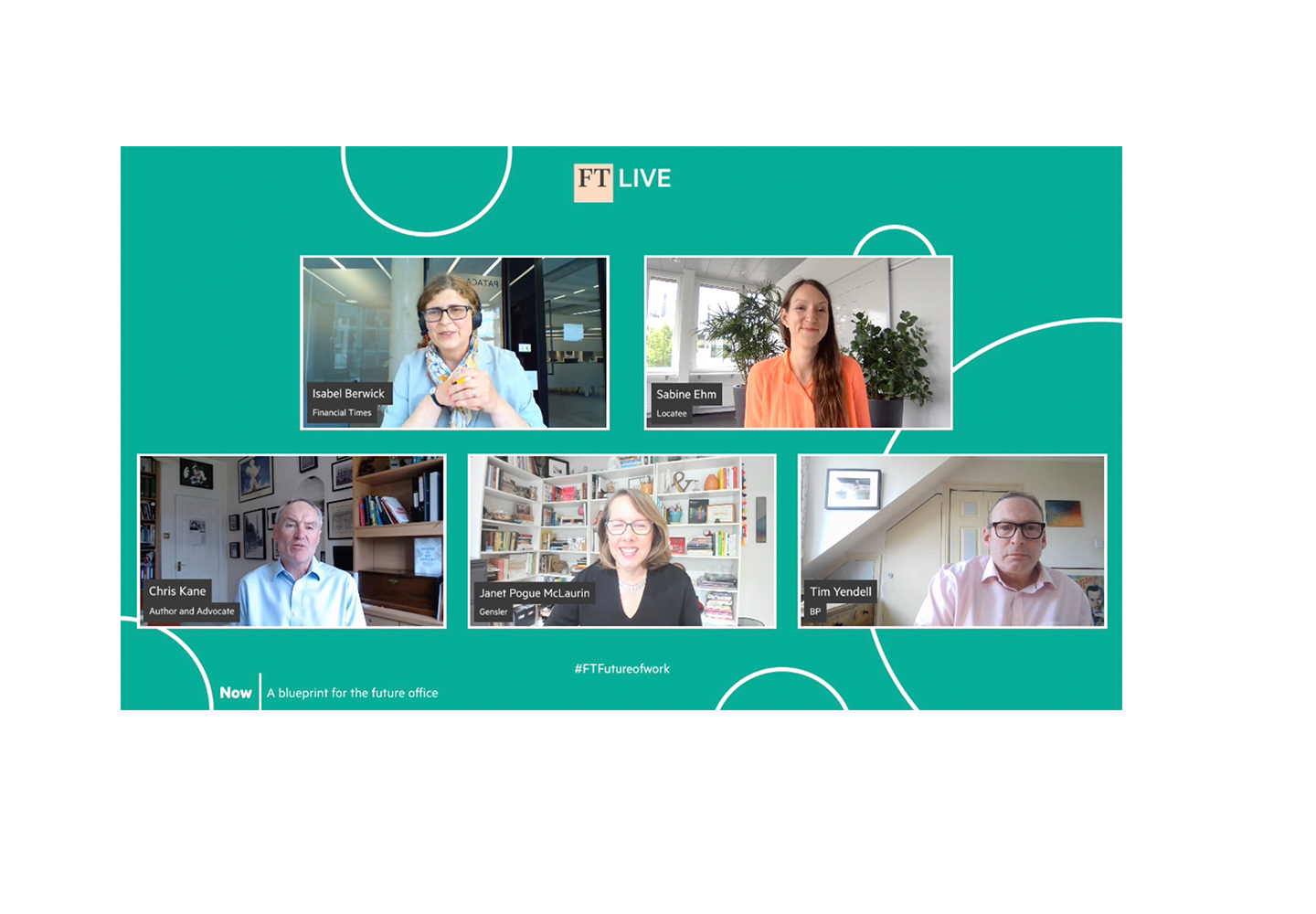 FT Live – A blueprint for the future office
On June 7th, 2021 we attended the panel discussion "A blueprint for the future office" as part of Financial Time's Future of Work: The Workplace series.
Sabine Ehm, Locatee's Thought Leadership and Research Manager participated in a panel with Tim Yendell, BP's Vice President of Workplace Transformation, Chris Kane, author of 'Where's My Office?", Janet Pogue McLaurin, Gensler, and Isabel Berwick, Financial Times, to discuss what the blueprint for the future office is.
About FT Live
FT Live is the global conferences and events division of the Financial Times Group. Their mission is to bring global executive audiences the latest in knowledge and opinion, and connect them to one another.
Video
Watch the full panel discussion here: