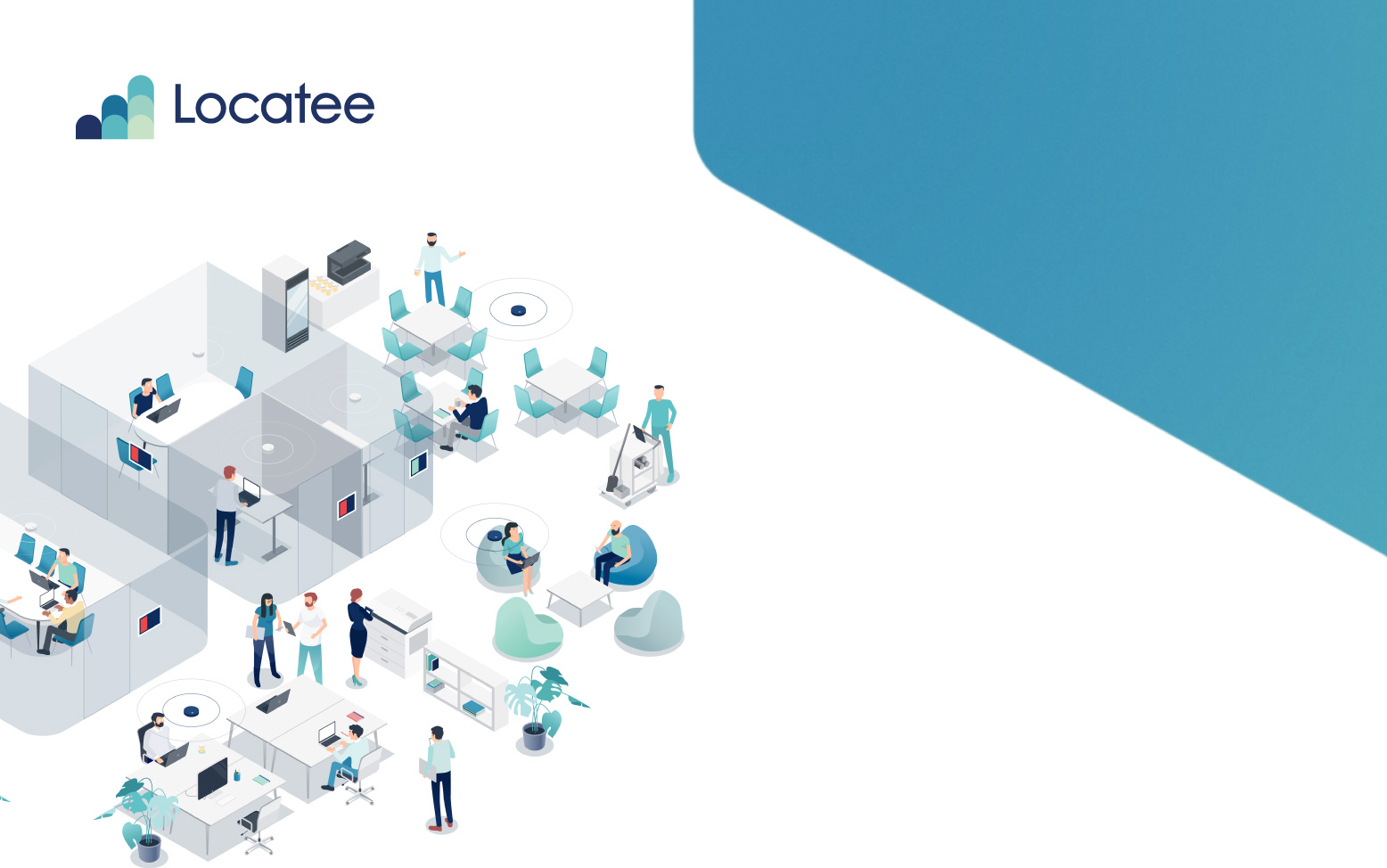 Video: How to Improve Workplace Experience
In this video interview with Thought Leader and Research Manager Sabine Ehm, we talk about workplace experience. We will introduce you to a strategy on how the workplace experience in a global corporate real estate portfolio can be improved.
Interested in getting a concrete guide on how to implement a workplace strategy?
Download our Measure – Manage – Master strategic guide!
What you can expect:
A 3-dimensional model explaining how company goals, industry trends and KPIs can influence your action plan and long term strategy
A corporate real estate road map which will lead you through the 3 dimensions and suggest the most relevant aspects for your strategy
2 scenarios which will exemplify possible strategies on your way to becoming an influential strategist mastering the future of work
Interview transcript
Eva Gentner, Content Creator: Hi and welcome. Today, we will talk about workplace experience. We will introduce you to a strategy on how the workplace experience in a global corporate real estate portfolio can be improved. My name is Eva and I'm content creator at Locatee. I am responsible for gathering and sharing information and news around the workplace.  Today I'm happy to talk to Sabine Ehm. She is Customer Success Manager at Locatee and has a lot of experience. She worked in corporate real estate. Could you tell us a bit more about you?
Sabine Ehm, CRE expert: Sure. So I started my career at Siemens Real Estate, where I was responsible as a location manager for a major location in Germany, which actually meant that I would be talking to business units about their space demand, organizing moves for them, looking at space projection as well, and also look at rent-roll and maintenance projects. So it was really hands on and very local. And then I moved on to Adidas, where I was responsible for the EMEA portfolio, and that then meant more looking at strategic decisions to be taken for locations all around Europe, looking at lease events, making sure they were met and that the portfolio was meeting business demands and was optimized according to the market opportunities that were there.
OK, thanks a lot. I will give you a short outline of what you can expect from the next minutes. We will focus on the challenges which will arise when the workplace experience should be improved. Then we also outline some factors which have the biggest impact when it comes to a rollout of a global workplace program. And then most important or most interesting: we will explain which steps will be needed to implement a new global workplace strategy. —Improving the employee experience has become a big buzzword everywhere. There are a lot of discussions going on around activity based working and hot desking. But actually companies are not yet quite sure how to implement those strategies, what exactly it means. They know the goal. The goal is clear. They want to have happy employees. They want to have an improved employee experience. But the way there is very unclear. So what are the biggest challenges when it comes to improving the workplace or the workplace experience?
One big challenge, if not the biggest challenge, is that we're all very different. And when you start with a new workspace program, typically what I've seen is you do a pilot with a pilot group at a major headquarters location, but then you tend to forget that there are other people beyond that pilot group that work very differently. And so when you've established that program from the pilot, there might be resistance from other people in other locations because they have not been involved. Their view has not been taken into account, and they would need to change to something that probably won't fit how they work together, how they use the space. So that's something that needs to be taken seriously from the start.
You're talking a lot about about understanding the regional trends and what is needed in different areas of the world. Which are the factors which are especially important to consider in those scenarios?
I mentioned just organisational aspects. The other dimension of it is cultural aspects, because in our Western world, we tend to forget that for other cultures, especially like Eastern countries_ for example, it's not that normal to work from home, to work remotely, to be that flexible. So if you look for_ example_ at acceptance of working away from the office, that is there very differently to what it is here, because their upbringing and education is very different. They have more of a hierarchy thinking still. So their demands are very different on what they need to see in the space. And then the other thing is also the acceptance or tolerance for occupancy density, which there might be higher than it is here in Europe_ for example. And that will have a major influence on how you build a workspace and shape employee experience.
You mentioned those two factors; Steelcase recently compiled this graphic where you can see the distribution of different countries. For example, you can see Asia, which is more into traditional work setups and compared with the US or other parts of Europe, they still prefer more modern working modes or flexible working modes. — And now most important or interesting might be: how could a global corporate real estate strategy look like, which includes all of those two factors and that can handle regional differences?
There is three steps that you can take. First is involve the regional stakeholders from the start, get their opinion, get their insight on how they are working together and how they're using the space, how the population of the office is behaving. Are they going into collaboration areas? Are they working in focused mode most of the time? And then while you're investigating, it's also interesting to look at actually location factors. So what's the commuting time of people to the office? Could that be improved actually? So If you have the chance, look at all these things and get that knowledge into your program from the start.
We were also talking a bit about remote work and currently, with COVID-19 it's a big topic and the whole way how we work is completely messed up. Is there there an impact on the strategy?
Of course. I mean, the way we used to work has changed very much and only time will tell which aspects will stay and which will go back to the way they were before. And that's actually why step two would be to turn to data for quantitative insights into how your company's working patterns are. Because with the data, then you could start to analyse on utilisation patterns, on mobility patterns, on frequency of peaks, for example, and how the overall levels of utilisation of an office space maybe have changed now after this.
OK, so I guess there's also the last step.
Correct. Step three is actually the most important one. It is turn insights into action. Because all the data is not worth anything if you don't use it to base your decisions upon it, to include it. And even if things sometimes don't add up at first to investigate and dive deep further and really find out what shapes your company's workplace and your workplace culture and how you can still capture and foster that for the future.
This was a very useful insight. Can you quickly wrap it up, those three steps?
Sure. So number one is involve your regional stakeholders. Number two: turn to data for quantitative insights into how your company works and turn those insights into action.
Ok, thanks a lot. So we have seen that creating a workplace where people want to work has become a highly important task of corporate real estate. There are actually so, so many options, how to sustainably improve the workplace and also the employee experience, of course, and eventually provide value for the company, for the employees, but also for corporate real estate. Because having a strategy that works and with all the data you can increase the trust and in the end act on eye to eye level with the management. You wrote a strategic guide, Measure – Manage – Master, about exactly those topics where you focus on how to master the corporate real estate challenges and how to develop a long-term strategy. Could you give us some hints what we can expect from this guide?
Yes. The guide includes a three-dimensional model. Going into how you can align company goals and industry trends to build your real estate strategy and then identify the right KPIs to measure performance and success in terms of that strategy. Then there is a corporate real estate road map to help you implement the strategy and those initiatives. And then there is another example about beyond the workspace experience we talked about today on how to successfully implement a strategy and get all the stakeholders in your company onboard.
I have to thank you a lot for all your insight. If you are interested in this strategic guide, please download it. You also can visit our website or directly contact us. We are happy to receive any feedback or inputs from you. Thanks a lot!