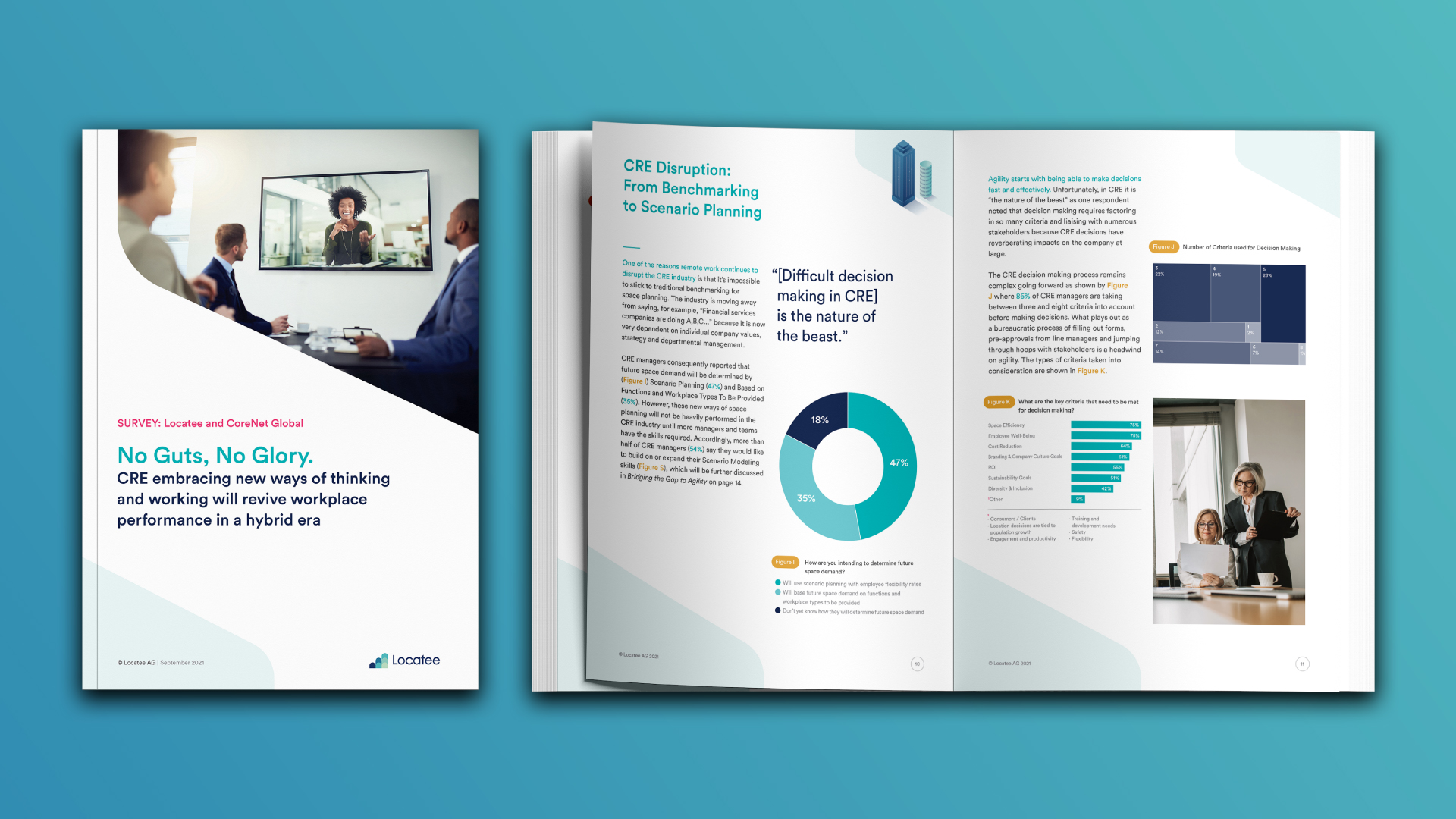 'No Guts, No Glory' Report and other hand-picked content recommendations
Welcome - in addition to the 'No Guts, No Glory' Report, we have selected 3 other exciting contents for you that will give you insights into hot topics and new trends related to Corporate Real Estate and Facilities Management.

1. The end of the pandemic - are we there yet? Our brand new Covid Playbook helps Corporate Real Estate leaders to navigate the New Normal and the Return to Office.

2. How is the Workplace Evolving in 2022? CRE Trend Scout Lauren Dreifuss has summarized the most relevant new trends in her blogpost 8 post-pandemic workplace trends

3. Sign up for The Workplace Leader Podcast if you want to hear how Corporate Real Estate executives approach daily decisions and challenges to shape the next generation workplace.


'No Guts, No Glory' Report

The 'No Guts, No Glory' Report examines how CRE embracing new ways of thinking and working will revive workplace performance in a hybrid era. The report equips you with actionable advice to help you understand and master a new workplace world:

What's inside:
What the CRE evolution toward agility will look like.
The top 3 important decisions for CRE right now.
How your portfolio structure is keeping you from reaping the benefits of hybrid work.
Why CRE & Finance's strong partnership could be a threat to workplace performance.
How to bridge the gaps to agility regardless of what workplace strategy you employ.