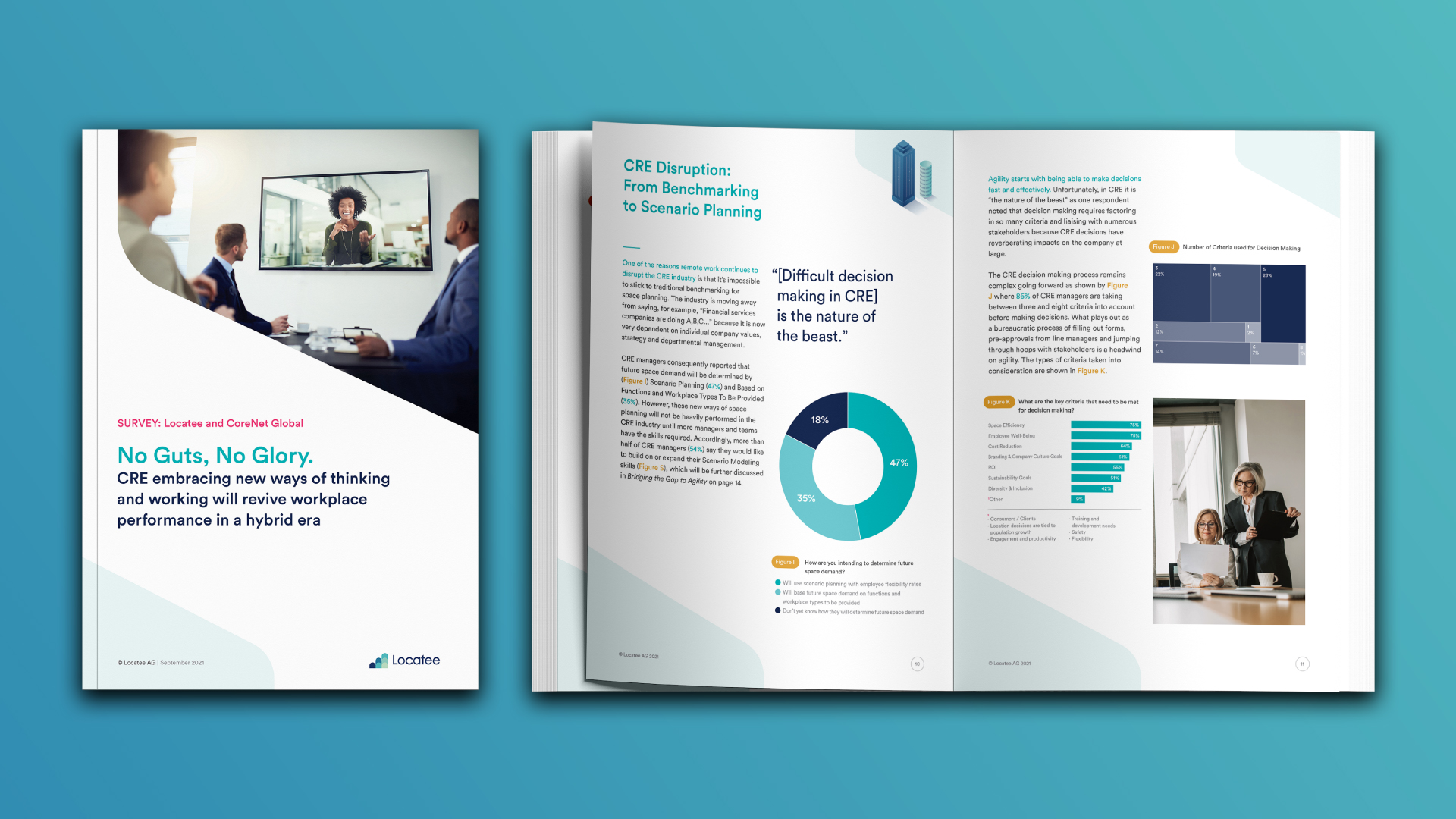 No Guts, No Glory: Reviving workplace performance in a hybrid era
'No Guts, No Glory' examines how CRE embracing new ways of thinking and working will revive workplace performance in a hybrid era.

Based on a study done by CoreNet Global on behalf of Locatee, this white paper equips industry professionals with actionable advice to help them understand and master a new workplace world.

Download
What's inside:
What the CRE evolution toward agility will look like.
The top 3 important decisions for CRE right now.
How your portfolio structure is keeping you from reaping the benefits of hybrid work.
Why CRE & Finance's strong partnership could be a threat to workplace performance.
How to bridge the gaps to agility regardless of what workplace strategy you employ.