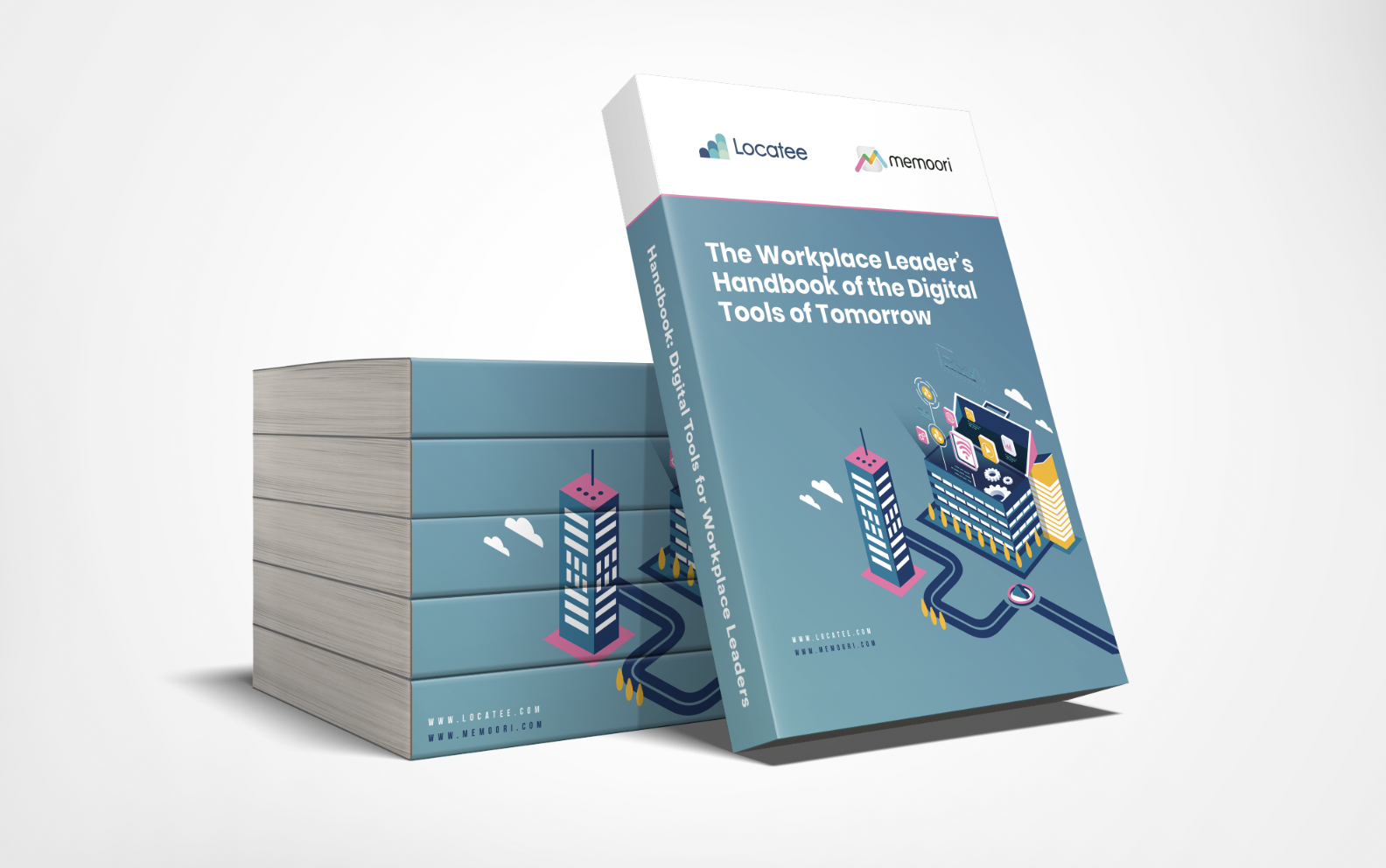 The Digital Tools of Tomorrow
Being a Corporate Real Estate Manager has been more difficult in the past 2 years than it ever has been. Faced with so much disruption and unprecedented developments, where do workplace leaders even begin to find their bearings?

This white paper, jointly prepared by Locatee and Memoori, is a guide to the metrics and software tools available for data-driven workplace management in the corporate real estate landscape.

We have interviewed key corporate real estate professionals in areas such as the pharmaceutical, insurance and telecommunication sectors, to confirm our findings presented in this paper on the role of digital solutions and the tools used to manage building portfolios.

Get the handbook!
What's inside:
The new role and responsibilities of Corporate Real Estate Managers
The importance of key performance indicators, especially of human-centric metrics
A comprehensive overview of software tools used in corporate real estate