Already excited for the next ski season too?
We've been to winter wonderland. Watch what we've experienced at this year's winter event!
Do you want to read in more detail what we've done? Don't miss our blog post!
This was our winter team event in 2019, one of our two team events we have every year. Two of Locatee's core values are "Friendship", the ability to care about one another and have fun together, and "Passion", which we can find in whatever we choose to do.
You won't find a single Locateer who doesn't agree with this, especially after having spent the most fantastic time together up in the mountains.
This meant once more that we set up our "Out of Office" notifications, traded in our laptops for skis & snowboards, put on our goggles and by the time we would usually be getting up in the morning, we were already on our way to the top of our first slope.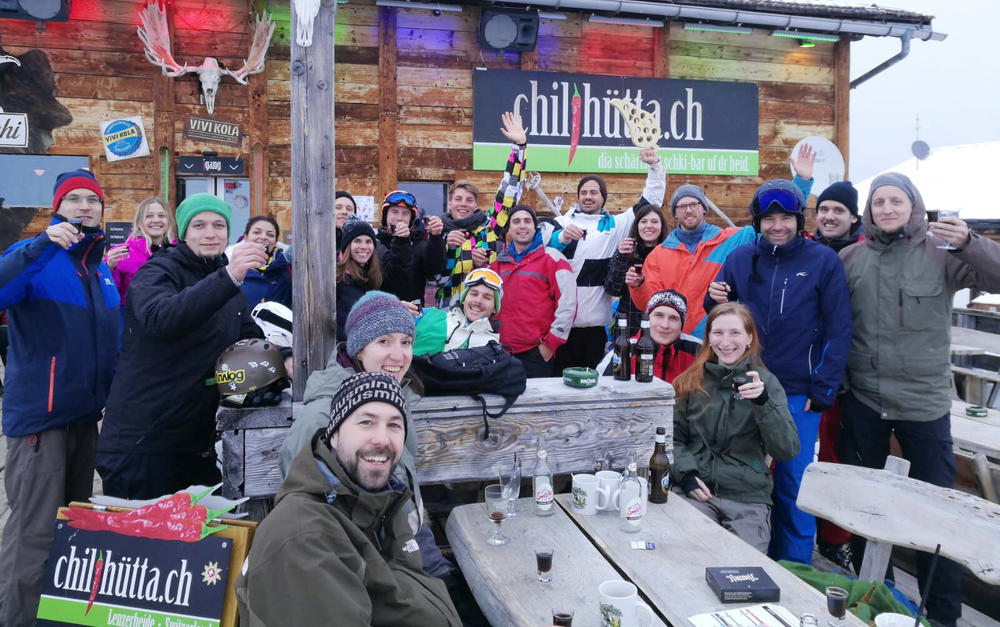 Benedikt, who could guide you through the area blindfolded, didn't hesitate to lead us to the most adventurous slopes and to show us all the views. While Piotr was teaching himself to ollie and nollie on his board, and Charlotte was trying to catch up with the 70km/h speed of our rocket skiers, some were attending serious lessons on the magic carpet.
The best part was to see team building happening amongst everyone, although Philippe might beg to differ, given that he was covered in snow every time Sandro would pass'n'splash next to him 😉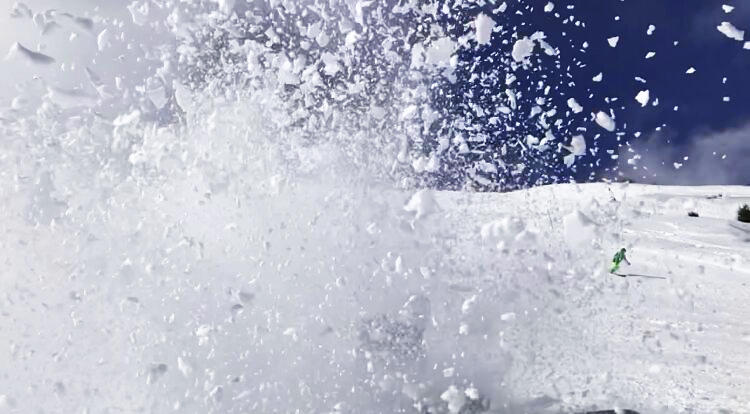 "I had just started working at Locatee before the ski event. All I can say is that the team is as fun in the office as out of the office. Already looking forward to the summer event!"
– Simon Berg-Ahlmann
After such a day full of emotions, a taste of fun après-ski and a delicious raclette were well deserved. Wait, that's not all; the craziest ones carried on well into the night, skiing until 10pm.
But our sore muscles did not get the rest they craved, since the activities on the following day included some very serious sledging. Before the action started, we enjoyed a lunch of delicious specialties from Grison, which was completed by the most fitting dessert: a concoction of lack of sledging skills with a side of fresh snow.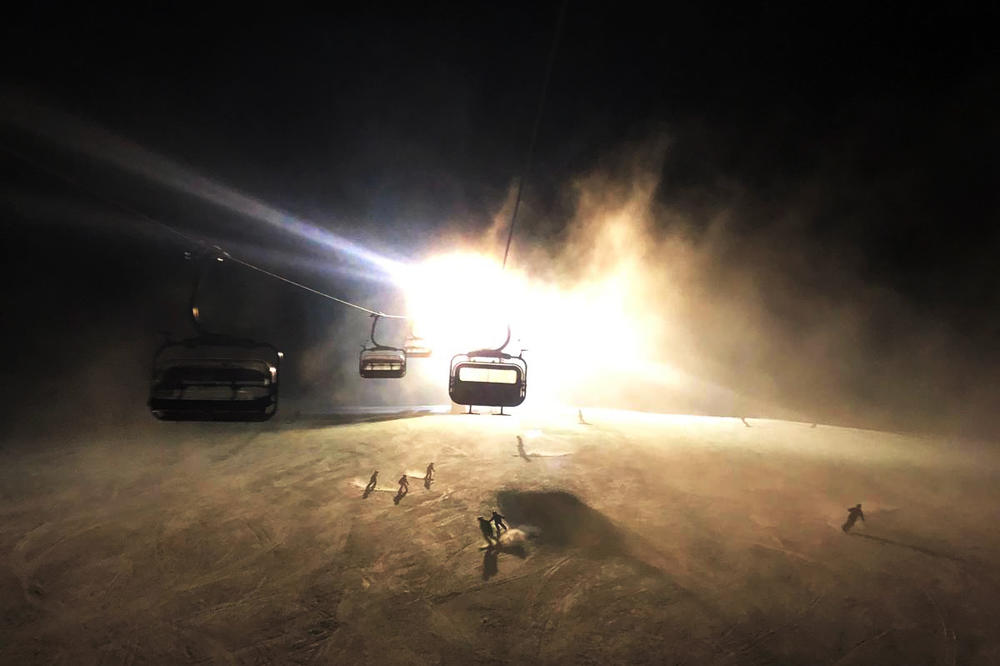 And this alpine experience concluded our weekend. Backpacks strapped on, we headed back home, eyes still sparkling and already looking forward to meeting again on Monday, when we would excitedly share stories of our fun in the cold over hot coffees.
Two beautiful, sunny days spent in fresh powder, oh wow! Moments like these remind us of the importance of friendship, and we're proud of how highly Locatee values it.
We can't wait to welcome new Locateers to our team and to introduce them to our cool company culture!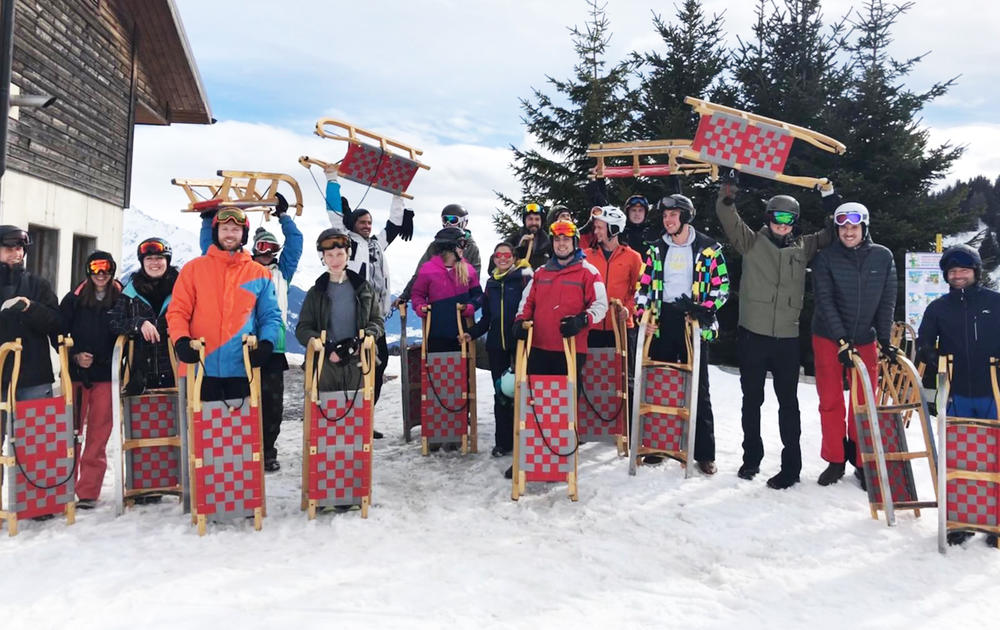 Or just watch our aftermovie:
Become our newest Locateer or Read more blogs on our Locatee blog page!
Due to our ambitious plans to expand globally, we've enlarged our team, and it will be growing even more in the future. In order to provide the optimal work environment for our employees, we decided to move. However, we remain in the emerging district of Zurich Altstetten. From now on, you can find us at this new address:
Albisriederstrasse 243a
CH-8047 Zürich
Switzerland
Find us on Google Maps
You can still reach us as follows:
Telephone: +41 43 508 51 23
eMail: info@locatee.ch
Read next:
Our 2018 company review summarises an amazing year for Locatee. On our mission to create smart and occupant-oriented office buildings with our big data platform 'Locatee Analytics', we have travelled the world to spread the word, attended events, built up a community and have finally rolled out our solution on 6 continents!
Here's a look back at 2018 and at what we've accomplished together in numbers.
Team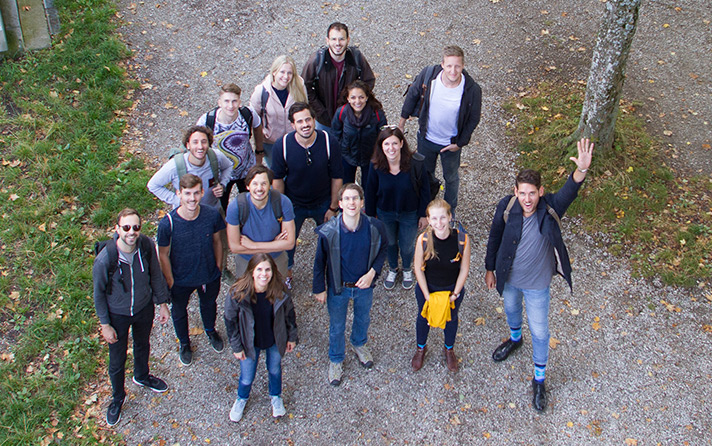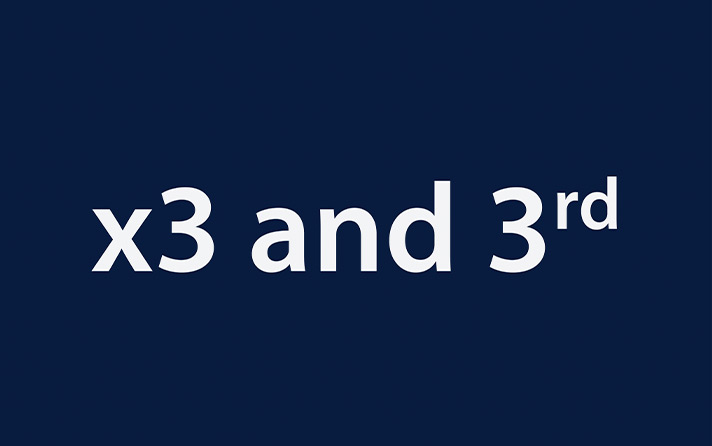 Our team tripled in size and celebrated its 3rd anniversary this past year! We send out a warm welcome to all who have joined us and we are excited for every new addition in the year to come. Read more about Locatee's journey here.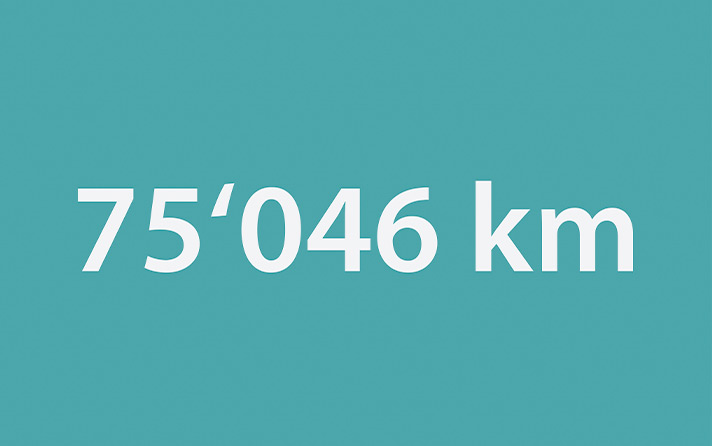 Some of our team members had the chance to take a 'Work Wherever You Want Week' this year. All of them together have travelled 75046 km to reach their dream destinations. Have a closer look at the experiences of Flurin in New York, Benedikt in Tokyo and Alex in Berlin.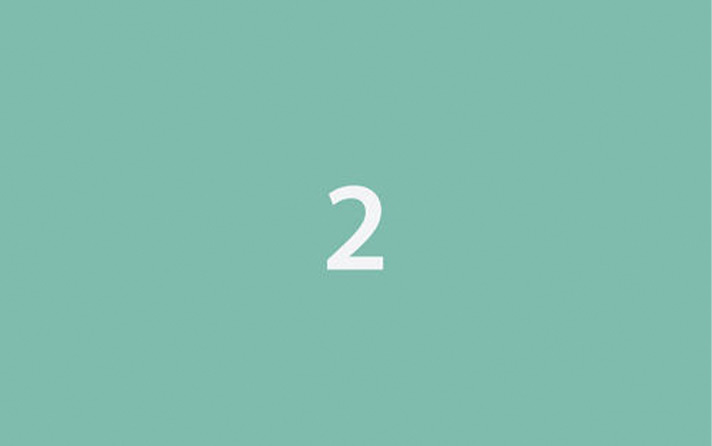 We thoroughly enjoyed our 2 team building events this year. The winter event was packed with fun activities in the snow. Read more about it here. Our summer event took place in Berne where we even had a try at the traditional Swiss sport 'Hornussen'.
Product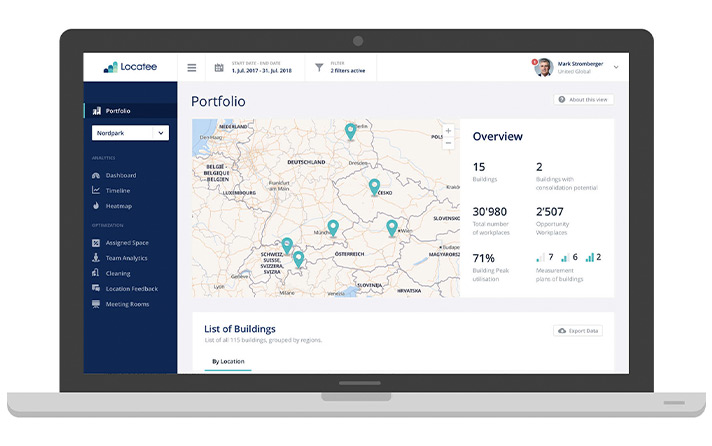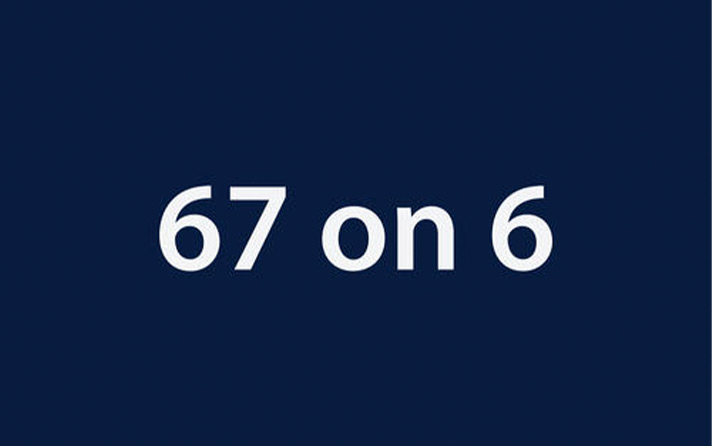 Our product has been rolled out in 67 cities on 6 continents.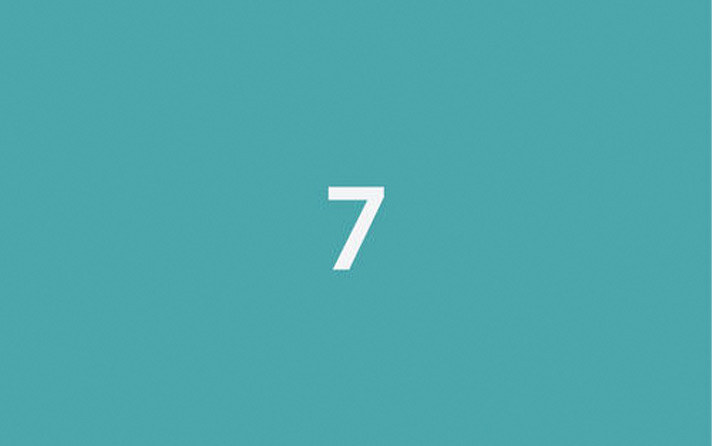 We are continuously dedicated to improving our solution and making it better for our customers. This is why we have released 7 updates adding a variety of new features. Read about our updates here.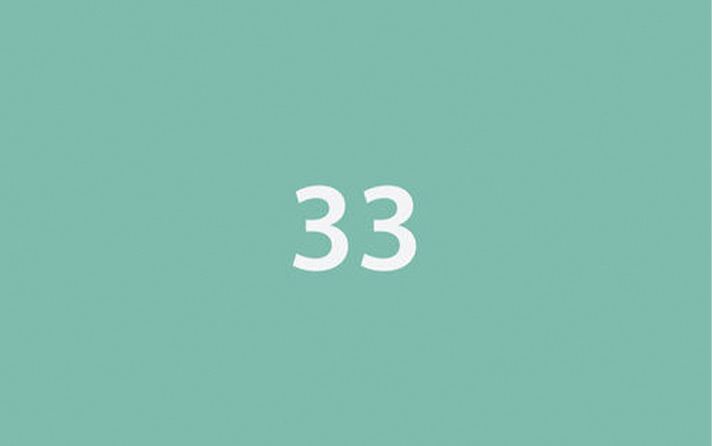 Striving for top-quality and exceptional product development entails the need to generate a myriad of new ideas. In order to do so we've held 33 brainstorming sessions, allowing our creativity to be set free.
Sales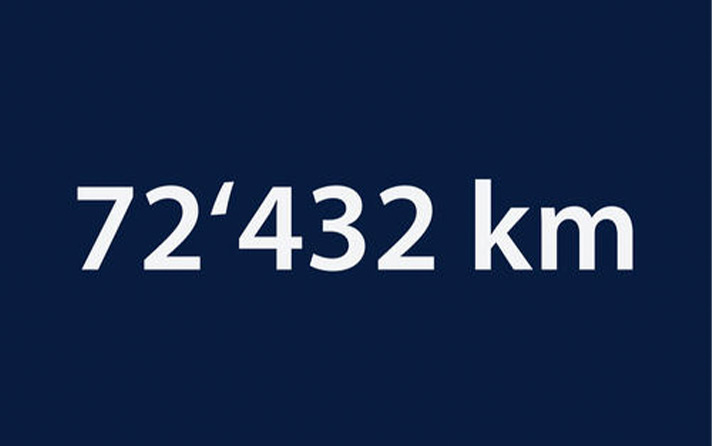 This year, our sales team travelled 72'432 km in order to spread the word about Locatee and the use cases it covers to optimise your smart buildings.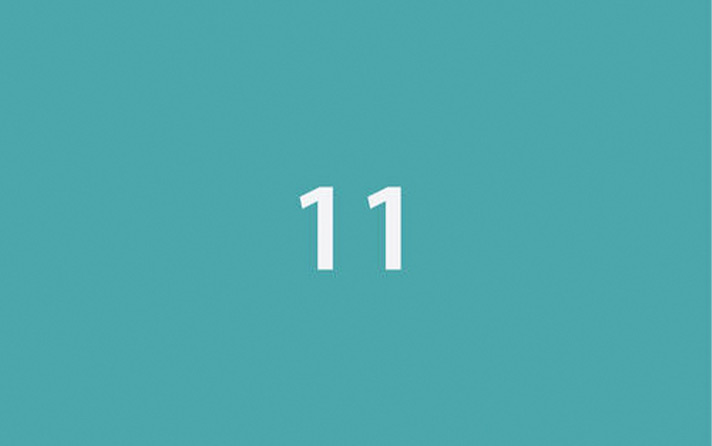 Orgatec in Cologne, WORK 2.0 in London, and the Smart Workspace Design Summit in Amsterdam are only a selection of events we've attended this year. At a total of 11 events we could be seen giving out Toblerones to new potential customers, existing partners and all other great and interesting people. Read about WORK here or subscribe to our newsletter here in order to never again miss an event.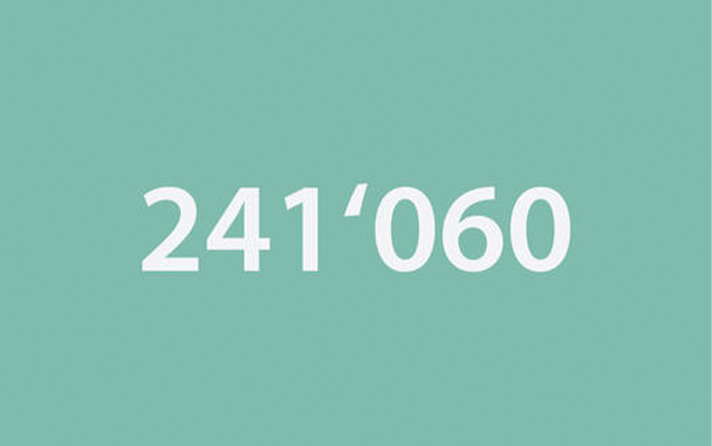 Our team has sent out 241'060 emails to spread the word about Locatee and explain in how many ways our solution may be beneficial to your company.
Marketing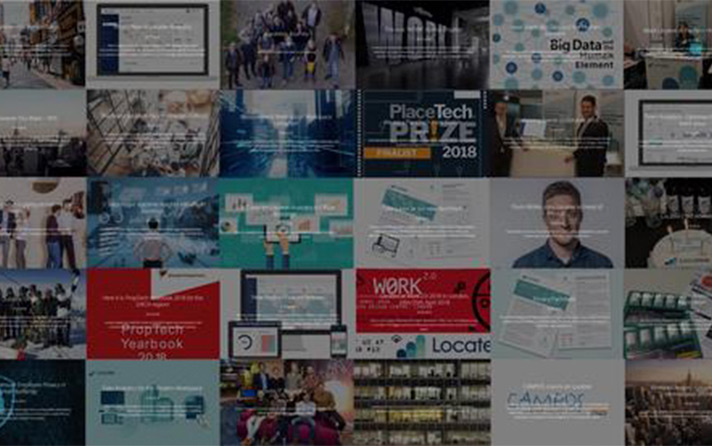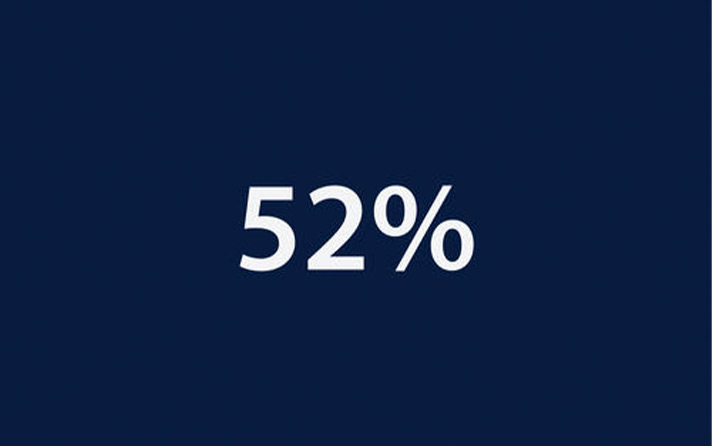 This year, we increased our number of followers on Linkedin by 52%. We are happy to update even more people on our events, products and company news. Follow us on LinkedIn and keep up to date with our newest posts.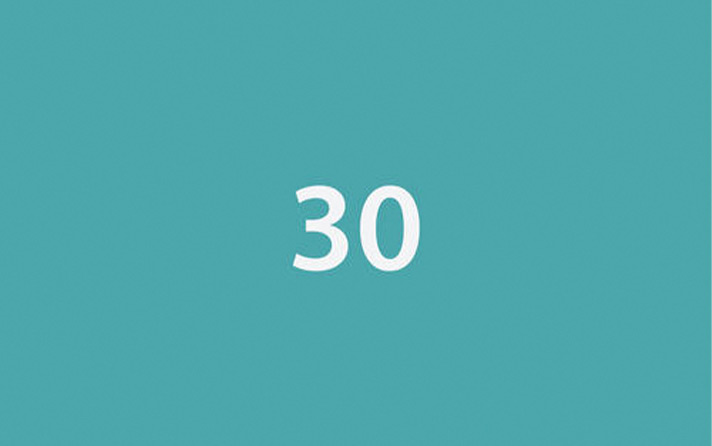 Generating interesting content for our followers has become an integral part of our daily business. To deliver you further detail on our company and on the industry's developments, we have spent a lot of time researching and writing 30 blog posts. Read all of them in our blog or news section! Generating a newsletter is a great opportunity to inform all interested parties about our events, product updates, and company news. We have sent out 9 newsletter editions and more will follow! To never miss any company updates again, subscribe to our newsletter here.
We wish you all a Merry Christmas and a Happy New Year. We'd like to thank YOU, because we could not have achieved all of these goals without our clients' and partners' help and we are hoping to reach even more milestones in the future!

See you next year!
Read next:
Locatee's journey has been exciting to say the least. Today, we are operating across 6 continents in 20+ countries and our team has grown from 2 to…30!
Because building a company is about building a strong team, collaboration is a key factor for us. Through a flat organisation we encourage innovation, ownership and open communication so that everybody feels engaged in the dynamic of the group.
Benedikt and Thomas succeeded in transmitting every Locateer the excitement and engagement in the project: the result is a team heading in the same direction and communicating the same passion to the new joiners. Our fast-growing team is young, multi-cultural, passionate and talented that shares and cares for each other. Also, we live diversity and speak 10 different languages!
Our motto is to create a work environment where people want to work, not need to. This is not only our working culture but also what we want our customers to reach thanks to Locatee Analytics.
Let's double again in the coming year! Take us to the next level and join us on our mission! Check out our job opportunities – you are also welcome to send us spontaneous applications, if you feel you can bring value to the team. Join Locatee's Journey!
Read more blogs on our Locatee blog page.
Our winter team event 2018 in summary:
Two days of perfect weather, fresh air and some new talents on the slope, on the ice rink and even on the guitar.
By the way: We are looking for new colleagues to join us on our journey.
Check out what we've all done!
Cozy atmosphere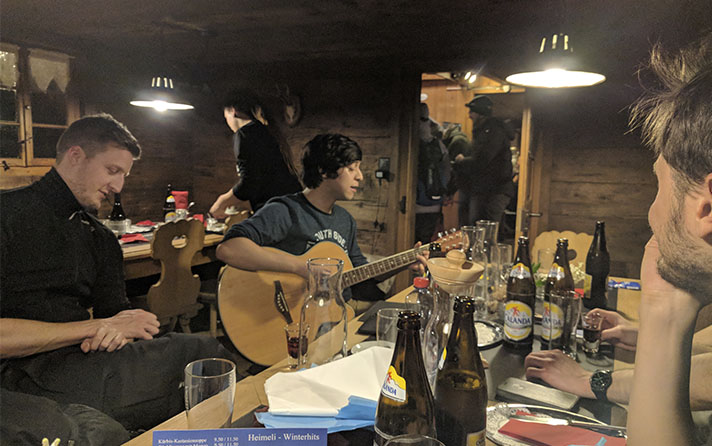 Beautiful scenery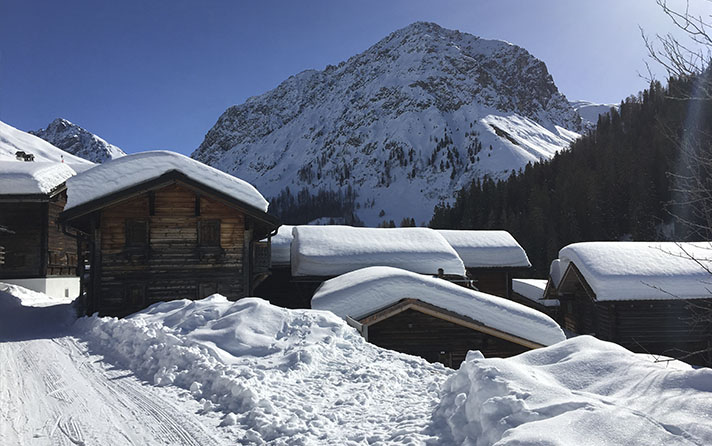 A short break during an adventurous descent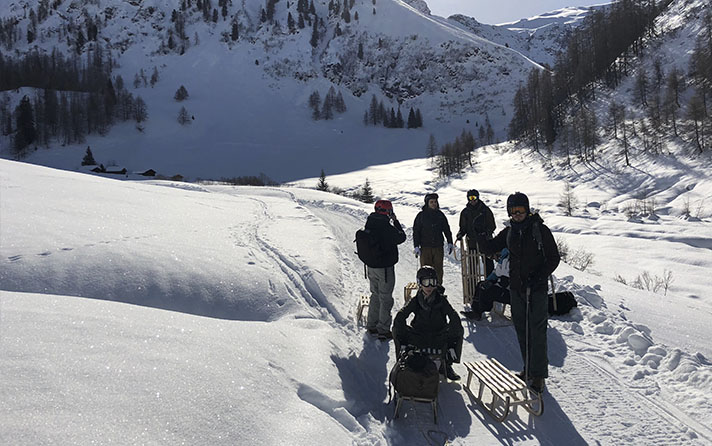 Winter wonderland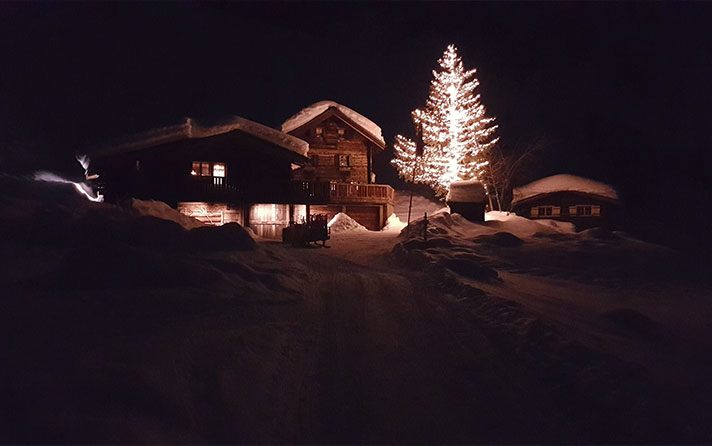 Evening mood during our hike