In our webinar, The CRE Journey to the Digital Workplace Experience, Sabine Ehm is joined by industry experts Philip Ross, Simon Pascoe and Mark Needham, to discuss the future of the workplace. The panel explores how global businesses have addressed employees working remotely, and how performance measures will look post-pandemic. Tune in to find out how each panelist perceives recent movements, their future predictions and what they're doing to adapt their CRE strategy. 
Listen below for 3 thought-provoking clips from the webinar or watch the entire webinar:
"It's important to have more long-term measures in place … and not to expect answers straight away."
The workplace has changed considerably since the pandemic, and as Sabine Ehm, Thought-Leadership and Research Manager at Locatee, points out, we can expect a spike in employee attendance once it's safe to return to the office. Although, it is imperative for corporate real estate professionals to understand that this is not necessarily a long-term reality. In this clip, Sabine alludes to the importance of conducting long-term measurements such as space utilization and assignment, and to wait and see how it all pans out before abruptly changing the CRE strategy. 
People are now used to working from home and having flexibility. Once the excitement of being in-office subsides, some staff members may choose to continue working remotely. To help manage the sudden increase of people back on-premises, companies will want to look at tools like Space Booking. 
"It's invaluable when you're planning large real estate portfolios and trying to get a better return on your investment." 
Technology is evolving faster than we can keep track. There are always new ways for companies to problem-solve, but implementing different systems requires trust. In this clip, Mark Needham, Business Development Manager at Cisco, talks about artificial intelligence being used to measure office utilization and how employees are using allocated spaces. Other kinds of technology are also being used to gather data, such as various types of sensors. These devices can provide crucial information to CRE managers. However, many still do not fully trust them and are concerned about potential privacy implications. Mark suggests that initially "we will see a spread of maturity" in the perception of AI until it eventually becomes the norm. 
"You can tell from the gray hair, I've been around long enough to have been through a couple of cycles, and I never let a good crisis go unused."
Companies often overlook CRE strategy when quantifying success. When the pandemic hit, that changed, dramatically. With close collaboration between business leaders and real estate managers, companies quickly evolved to address the needs of employees. We've seen similar movements as a result of previous crises, such as the 2008 financial crash. In this clip, Simon Pascoe, EMEA Head of Real Estate at Novartis, speaks to how he takes advantage of this momentum to make lasting improvements. He points out how pivotal this particular shift has been; it has awakened the importance of real estate strategy and its potential for monetary returns. 
In crisis, we adapt, quickly. Since the start of the pandemic, companies have been rapidly changing the way they conduct business. Fortunately, the leaders at the top have recognized the significance of real estate planning. It will be important to continue this collaboration once employees return to the office. CRE managers will have to continue gathering reliable data to make favorable decisions in coming years. It will be tempting, but they should avoid making rushed decisions if they see spikes or drops in early attendance. 
Watch the full webinar to hear more insights from Sabine, Phillip, Simon, and Mark as they analyze the current CRE climate and how the future will look.
Introducing The Workplace Leader Podcast! Join your host, Sabine Ehm, as she takes you behind the scenes of corporate real estate, finding how industry experts are shaping the next generation workplace. 
Using investigations of business drivers, performance metrics, and workplace trends, Sabine and her guests will guide you through making the most important decisions in corporate real estate. 
Meet the host of The Workplace Leader podcast
Sabine Ehm is the Thought Leadership & Research Manager of Locatee, based in Zurich, Switzerland. With over 10 years of experience in corporate real estate, she is highly knowledgeable in portfolio management, leasing, dispositions, and operations. 
Throughout her career, Sabine has worked closely with multinational companies, responsible for both local and regional portfolios. As a former CREM, she pulls from her own experiences to give advice on achieving success in the industry. By providing insight into modern corporate workplace strategy development, Sabine and her invited guests, will give you the tools needed to be successful in the present-day workplace environment. 
This month on the podcast, Sabine interviews three esteemed guests, Liz Burow, Jon Sheh, and Peter Baumann. Each episode provides information and insight into creating sustainable, modern, and functional workplaces for the companies of today. 
Listen to the newest episodes of The Workplace Leader
Building a business case for change with Liz Burow
Liz Burow is a professional Workplace Design and Research Consultant. As the former Director of Workplace Strategy at WeWork, she knows exactly what it takes to create a successful workplace environment. Join Liz and Sabine as they discuss changing the narrative around workplace design, and how to create spaces that cater to the many facets of a business. 
Engineering inclusive workplace experience with Jon Sheh 
As Director of Workplace Strategy at Johnson & Johnson, Jon Sheh is highly knowledgeable in what creates a lucrative, modern workplace. During this episode, Jon and Sabine discuss how companies must adapt with the times. They'll also dive into creating new and flexible workplace strategies to better support their employees. 
Merging business, people and location strategy with Peter Baumann 
Peter Baumann is the Global Head of Real Estate & Facilities Project at SAP. Peter and Sabine are examining the shift of perception towards a more human-centered workplace. In addition, they'll teach you how to draw data to prove your findings.
Subscribe to The Workplace Leader Podcast
Listen to The Workplace Leader podcast now to learn invaluable information on corporate real estate management. Whether it's workplace transformation, designing for culture shifts, or catering to modern times, Sabine and her guests will give you the tools required to be a successful real estate manager, for small and large businesses.
Desk booking has become a popular topic with companies realizing that flexible working and hybrid workplaces are here to stay. But is it just a buzzword? Or is this something businesses around the world should be adopting as we adjust to the new normal of the office environment? 
Whether you're looking for more information about desk booking or are considering implementing a desk-booking system in your office, we've compiled a list of important things for you to consider.
Find out more about Space Booking, the simplified, no-nonsense alternative to desk-booking, here:
What exactly is desk booking anyway?
The idea behind this premise is that employees are able to reserve their workspace ahead of time. This allows offices to keep their number of desks to a minimum and their rental costs low. During the pandemic, desk booking catered to a new need; companies wanted to comply with safety measures while ensuring the employees who came into the office felt confident that they would have a workspace to use.
You may have also come across the concept of hot desking, which also allows one desk to be used for multiple shifts throughout the day. Employee A could come in from 7am to 10am and attend a meeting outside the office during the afternoon. Afterwards, employee B could use the same desk from 4pm – 6pm.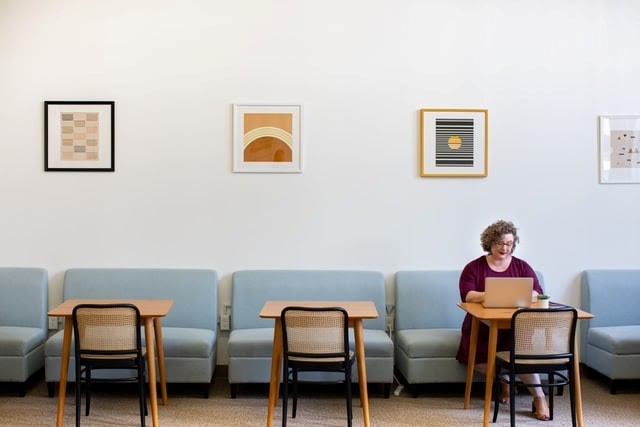 In theory, both hot desking and desk-booking concepts sound like appealing and efficient solutions. In practice, the idea is unlikely to work as seamlessly as one might initially think. 
These are some of the questions that you should ask when considering a desk-booking software:
Will desk booking exacerbate an already existing problem?
Think about the utilization of your organization's meeting rooms. Chances are they're bookable, right? However, are you aware of how many no-shows your meeting rooms see every day? Employees frequently book a room only to host the meeting in a café or to take clients out to a restaurant. In some cases, people reserve a room, but realize that no one is in the office. In the end, they conduct the meeting virtually. Bookings can even occur by accident without employees realizing that they have reserved a space.
This not only prevents other people from booking the room, but in the end, the space never actually gets used. If these problems already exist within your workplace, you can expect to see similar occurrences when a new tool is implemented, which could be a costly problem for the business.
Will your employees support the use of a desk-booking tool?
An important factor to successfully implementing new technology in the workplace is having the whole team on board with the process. This means that new systems should be straightforward and easy to add into existing routines. More importantly, they should also provide clear advantages for the users. If the employees don't feel that there is an existing problem or a true need for a desk-booking tool, forcing it upon them will only cause frustration. On top of that, it might even end up wasting the company's time.  A reservation tool could simply end up being more trouble than it's worth, if there is no buy-in from the entire team.
Do you believe that users will comply with your desk-booking rules?
With desk booking, a set of rules must be implemented so companies can keep the experience efficient and employees can better understand the systems in use. Unfortunately, people don't always follow the rules.
It's possible that employees might find loopholes in the system and try to use them to their advantage. Some staff may book desks for an entire week but only come into the office for 3 days; others may book a desk for 8 hours but only use it for 2. Both scenarios are examples of inefficient space usage. The bottom line is that implementing a desk-booking system may generate more work than value!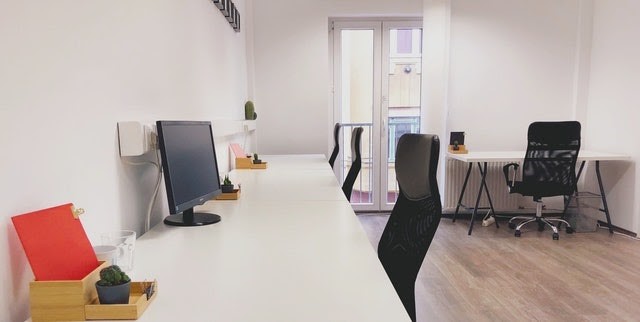 Are you trying to encourage collaboration and interdepartmental interaction?
A common reason for companies to provide a flexible desk system is to encourage more interaction between departments. The hope is that it can ultimately foster more innovation within the company. 
If this is a goal, then desk booking can be a slippery slope. In theory, the company can encourage people to move around regularly. Realistically, if employees are able to book far in advance, they may always try to take their preferred spot or book desks near the same people every time. The intended result of improved interaction may not happen at all, and by discouraging spontaneity, a reservation tool may make collaboration even more difficult to achieve. The bottom line here is: think about the ramifications of a desk-booking system on your company culture.
Are you considering desk booking as a short-term compliance solution during COVID-19?
Short term, particularly in the face of COVID-19, the option to reserve a spot can be helpful. It helps employees feel confident that there won't be too many people when they arrive the next day at work. It can also assist an office that is transitioning to a free-desk or flexible work policy. 
In both cases, employees may feel unsure about being able to find desks when they arrive at work. By utilizing a desk-booking tool during the transition, workers have the opportunity to get used to changing desks daily. This period also gives the company a chance to demonstrate that there will be enough workspaces provided to fulfill the office's needs.
Are you considering desk booking as a long-term solution to measure office occupancy?
If you're looking to accurately track space utilization, if you're a CREM wanting to bring data to the table so you can have eye-level conversations with management while removing emotion from big real estate decisions, or if you're trying to find a software that can help you manage the ever changing workplace: you may want to consider an option beyond a desk-booking tool. 
Desk-booking tools are not an accurate indicator of people actually in the office at a given moment. As you see now, the system can often be misused by employees. A company looking for straightforward numbers to make large decisions like office expansions, consolidations and renovations, will not be able to get them from a desk-booking system.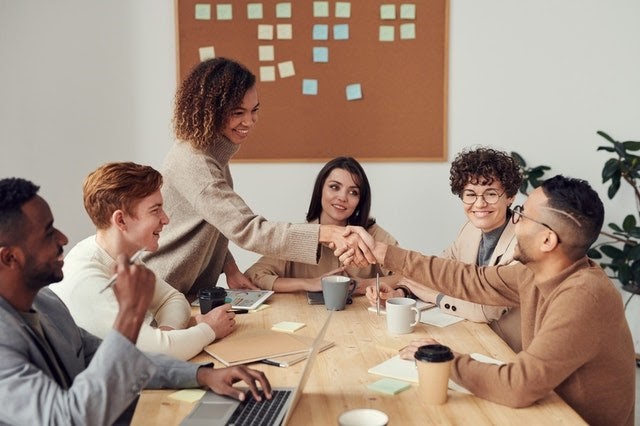 A desk-booking application could be the answer to your needs, but many companies might find more appropriate solutions to their problems using different technology.
Do you want to bridge the gap between a short-term and long-term solution?
Many want to bring employees back to work safely, while gaining a better understanding for the company's workspace needs. If you're looking for the best of both worlds, Space Booking is your answer. This solution removes the complexities of desk booking and provides a system that's easy to use and quick to implement.
Employees won't have to book individual desks, which can help avoid misuse and confusion. You'll be able to limit the amount of people coming into the office on a given day; you can rest assured that you're staying within COVID-19 guidelines. Meanwhile, your employees will have the freedom to choose their booking based on capacity. This will help them feel confident that they're coming into a safe environment.
When combined with Locatee's workplace analytics, you'll also give your team the power to choose a workspace that isn't busy by providing an overview of the entire building when they arrive. All while our technology collects accurate and real-time utilization data that you can use to make important decisions on space usage, optimization, consolidation and expansion.
In summary
A desk-booking application could be the answer to your needs, depending on what problem you're looking to tackle. In the short term, it can provide a sense of safety for employees and a level of reassurance for CREMs. However, desk-booking systems aren't good indicators of actual office utilization. In this case, companies may find a more appropriate solution by using a different technology. So the question is: what do you need a desk-booking tool for?
Those looking to keep employees safe in the short-term, but wanting to have accurate utilization data for the long-term will appreciate the no-nonsense approach of Space Booking. Discover the tool here!
This year has been one full of uncertainty. The challenges have not only spanned borders, but oceans. Regardless of your location, education, occupation or generation, we've faced 2020 together — physically apart, yet in some ways, more connected than ever before.
Locatee's mission has always been to help enable a place that people want to work. But we realized: what's an office where you love to work, if you aren't on a planet where you love to live?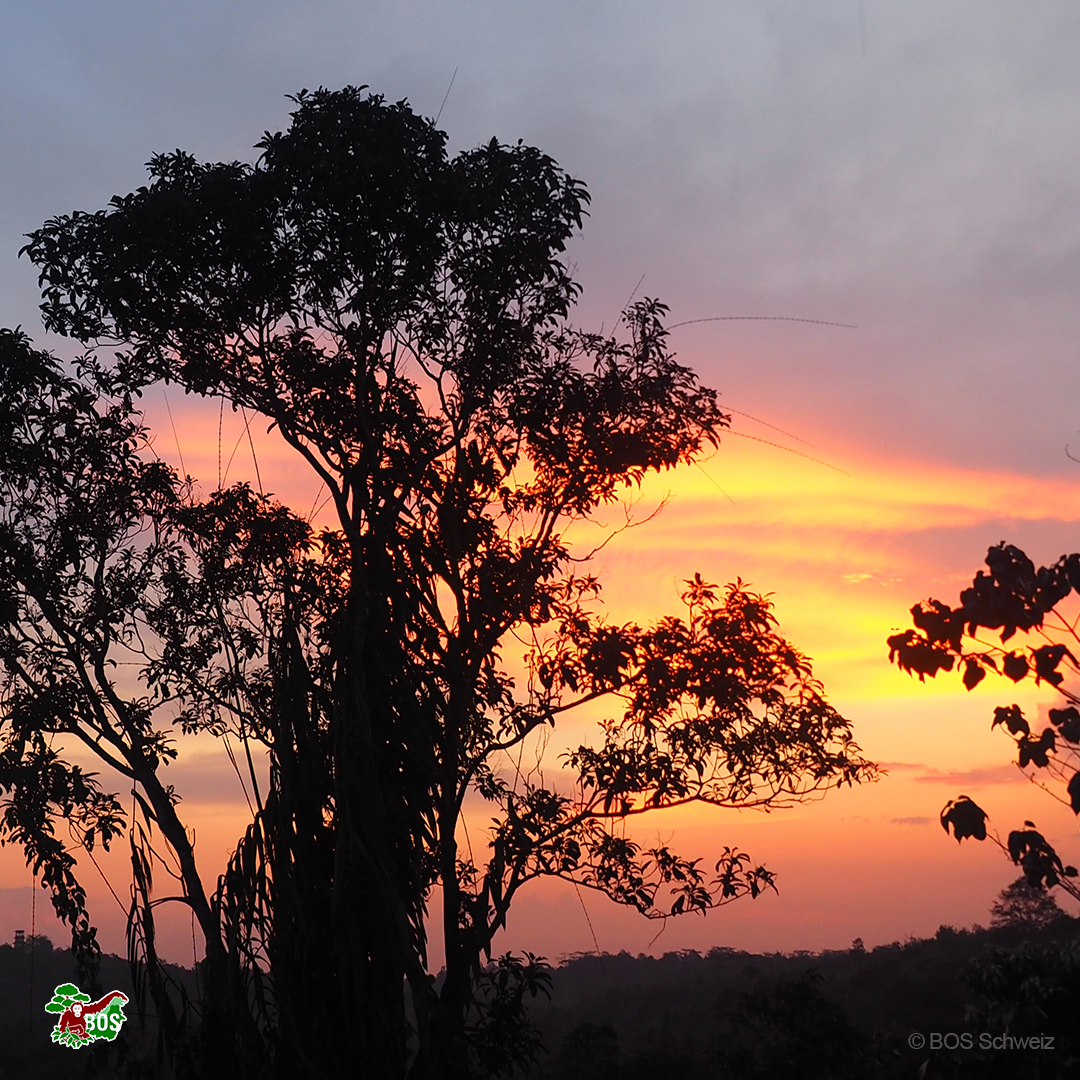 That is why this year's Christmas initiative looks a bit different than previous ones. Instead of a physical gift, we wanted to help lay the foundation of a better future for each and every one of us.
We will be planting 15 trees for each of the 60 countries where Locatee is currently analyzing space utilization in offices. This means that with the help of "One-tree-One-life", we're planting 900 trees to help combat deforestation, in turn helping the fight against climate change and protecting the endangered Bornean Orangutan.
Locatee is committed to enabling long-lasting change, so we're also ensuring that each tree has the proper care to thrive over the next 5 years.
Who is One-Tree-One-Life?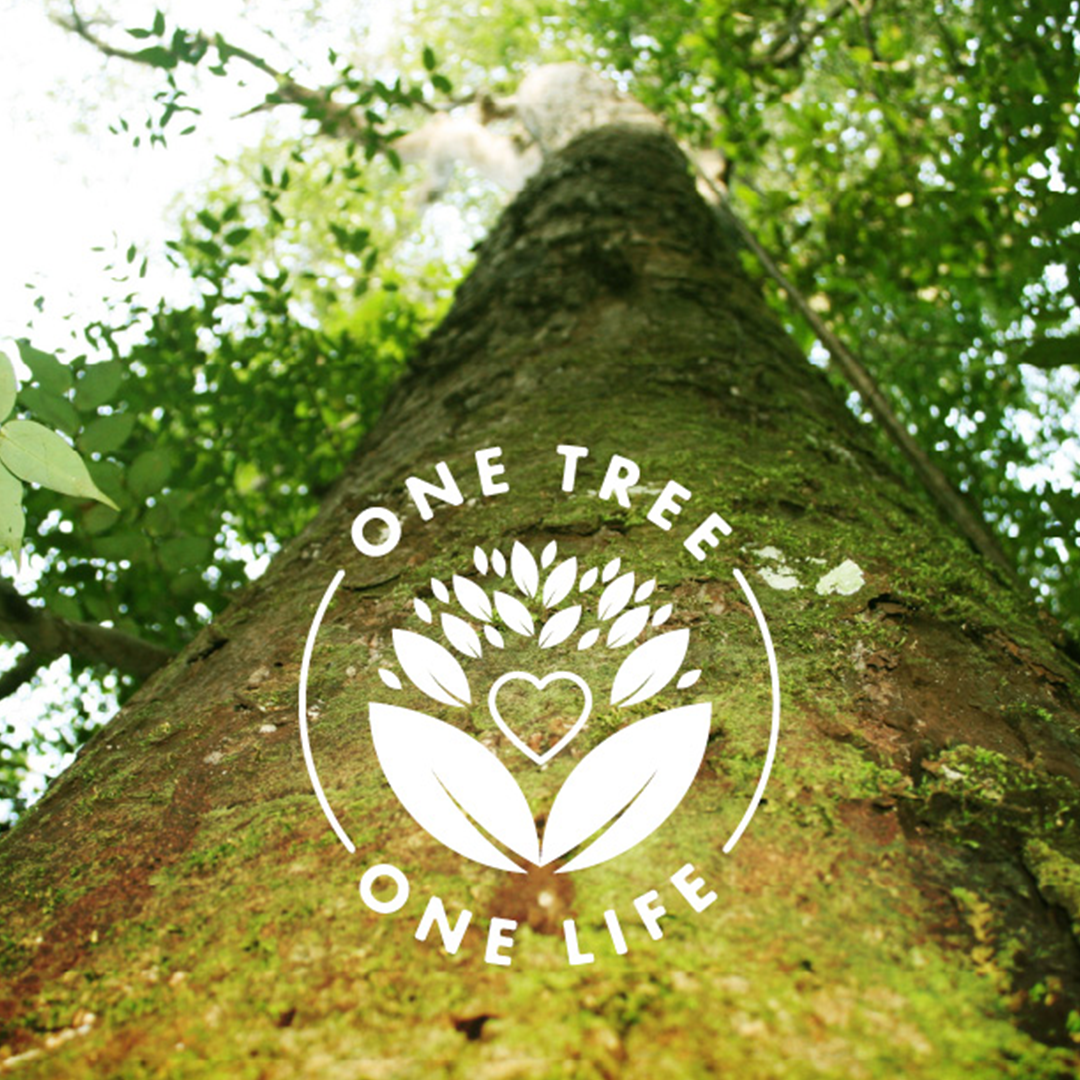 One-Tree-One-Life is a campaign by BOS Schweiz, which aims to reforest destroyed rainforests in Indonesia. This helps fight climate change and save the endangered Bornean Orangutan. BOS employs a holistic approach. They protect and rebuild rainforests, save and rehabilitate Orangutans, and work with local people who previously relied on the controversial palm oil industry.
Why did we choose One-Tree-One-Life and BOS Schweiz?
When choosing an organization to support on this project, it was critical for us that they were not only credible, but had a strategy in place that could help achieve long-lasting results and bring real change to our planet.
BOS applies a multi-pronged approach, to help solve the problem from different perspectives. Below you can see how they achieve their goal to help save the endangered primate by focusing on a variety of aspects.
Orangutan rescue
BOS is able to rescue sick and injured orangutans in multiple areas with their 2 rescue stations. They also support fire rescue efforts to save orangutans from man-made fires. Sadly, people create these to try to wipe out economically "worthless" land in exchange for more profitable crops.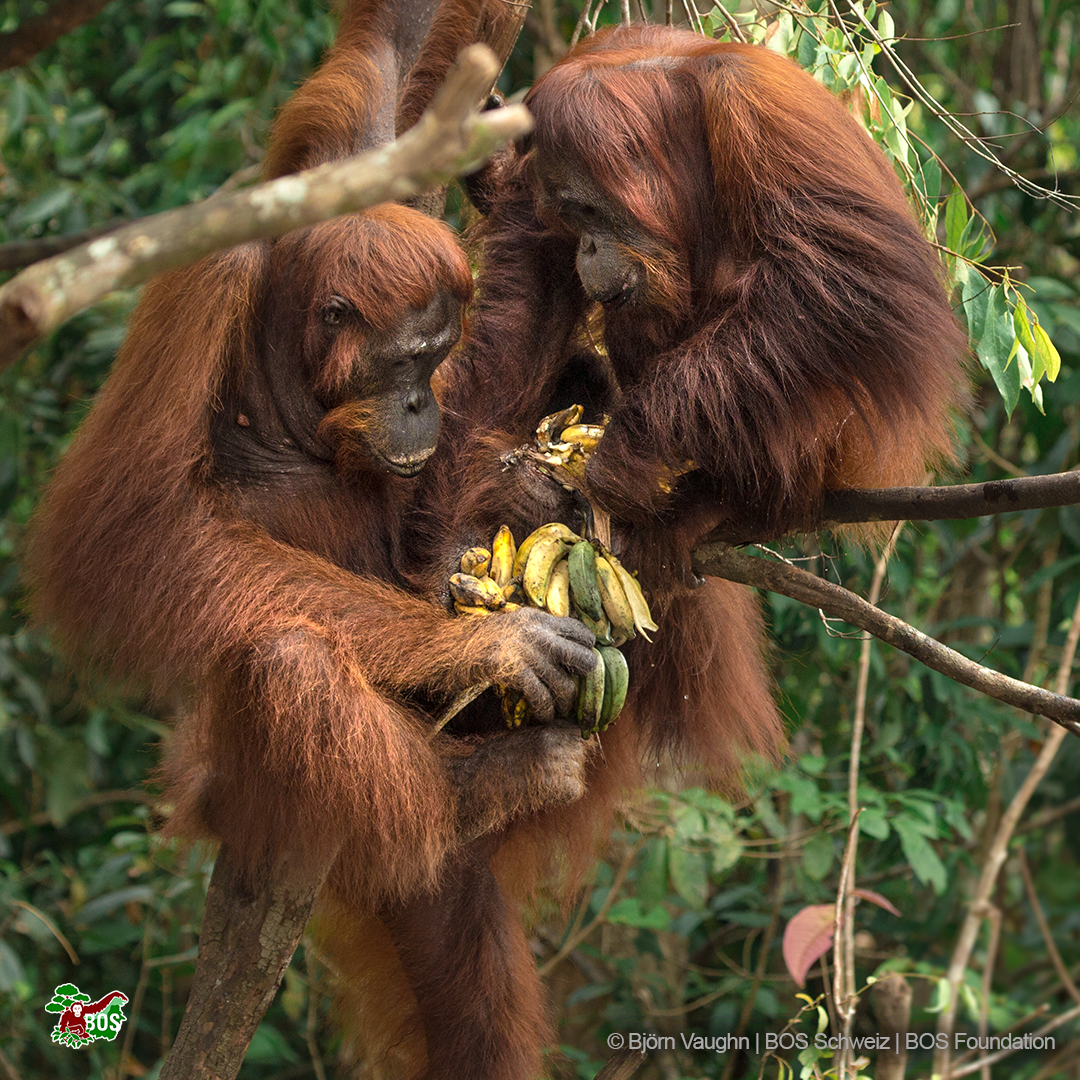 Rehabilitation of orangutans
Rescued orangutans are rehabilitated, and if needed, given medical care. They undergo up to 8 years of education in the BOS forest school. There they learn how to build sleeping nests, identify food, recognize dangers and more. At the BOS forest school they learn everything they need in order to get reintroduced to the wild.
Reintroduction of orangutans
BOS employs a 3 step reintroduction plan for orangutans. BOS introduces the orangutans to secluded river islands during the pre-release phase. Here, they develop their natural instincts like independently seeking food. BOS reintroduces them into the wild once they deem them ready. Post-release monitoring allows BOS to keep up with the rehabilitated orangutans. The team continues to make sure the primates are thriving and adapting well in the wild. If the patterns are abnormal, and the orangutans show signs of illness, they can be retrieved and brought back for further rehab.
Community development
The locals in these areas have previously relied on the palm industry. Therefore, BOS includes them in the whole process. They also give locals the support they need to refrain from re-damaging the rehabilitated forests, which orangutans depend on for habitat. They work with them to find alternative sources of income to protect the families and their economy. BOS does this by creating local jobs and incentives to earn a living beyond poaching and deforestation.
Reforestation
With the One-Tree-One-Life campaign, BOS Schweiz is also able to help fund and carry out reforestation of the Bornean rainforest. Currently, there are 460 680 Hectares of rainforest under the care of BOS.
With the multitude of efforts, One-Tree-One-Life and BOS Schweiz are not only helping rescue an endangered species, but are also helping the environment and creating a better world for us all to live in.
Read more about the campaign or donate to the organization at One-Tree-One-Life and BOS Schweiz.
Happy holidays and all the best in 2021!